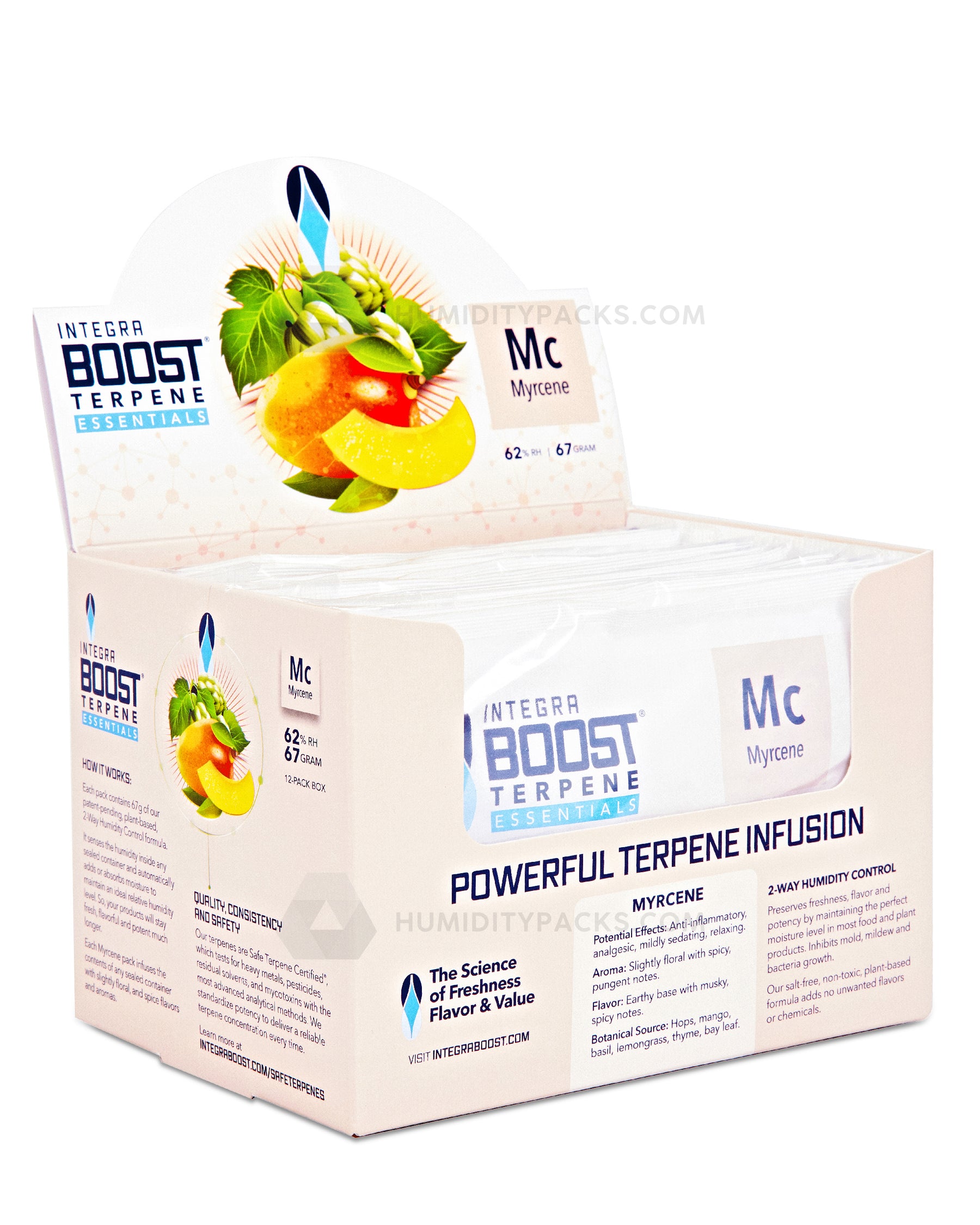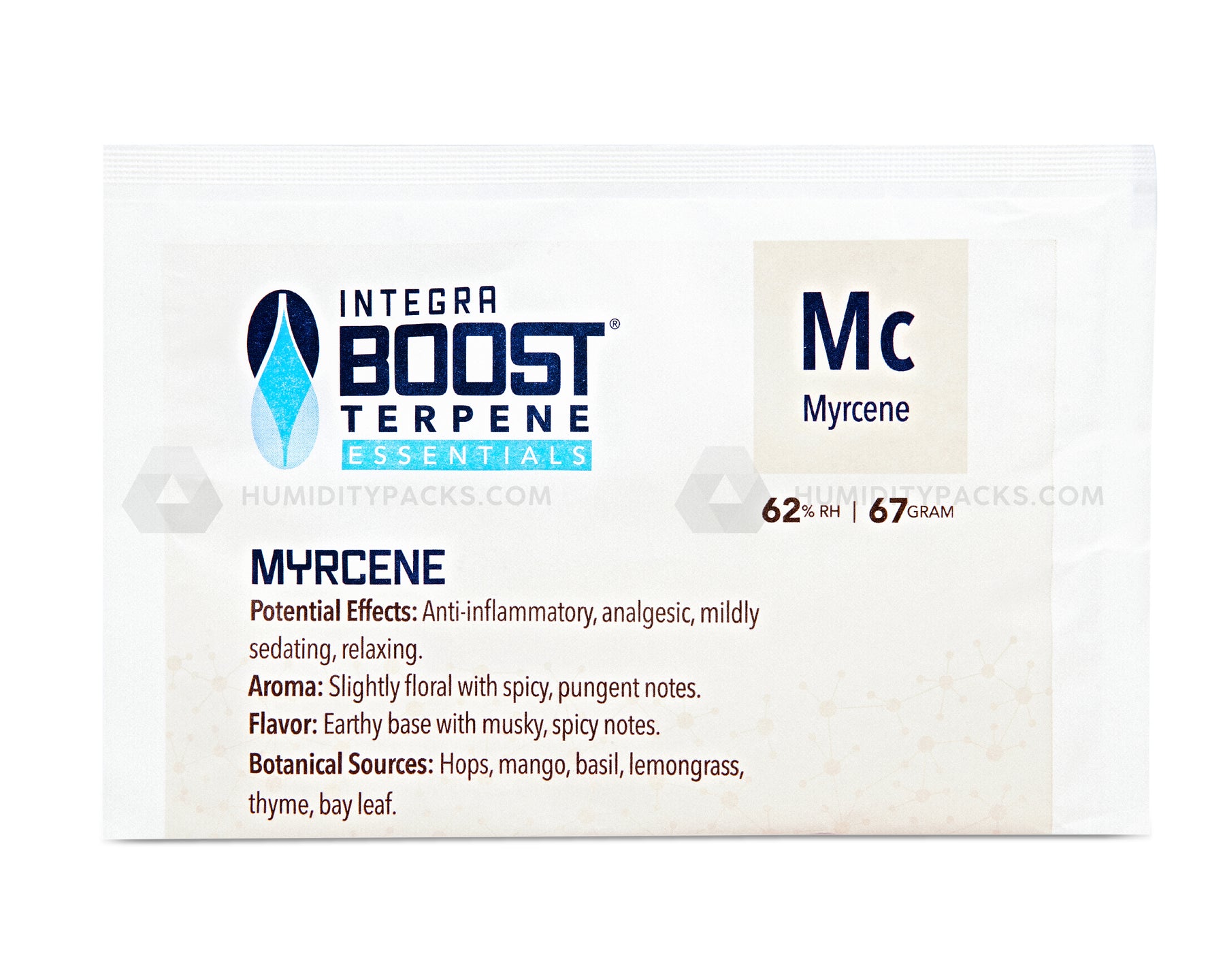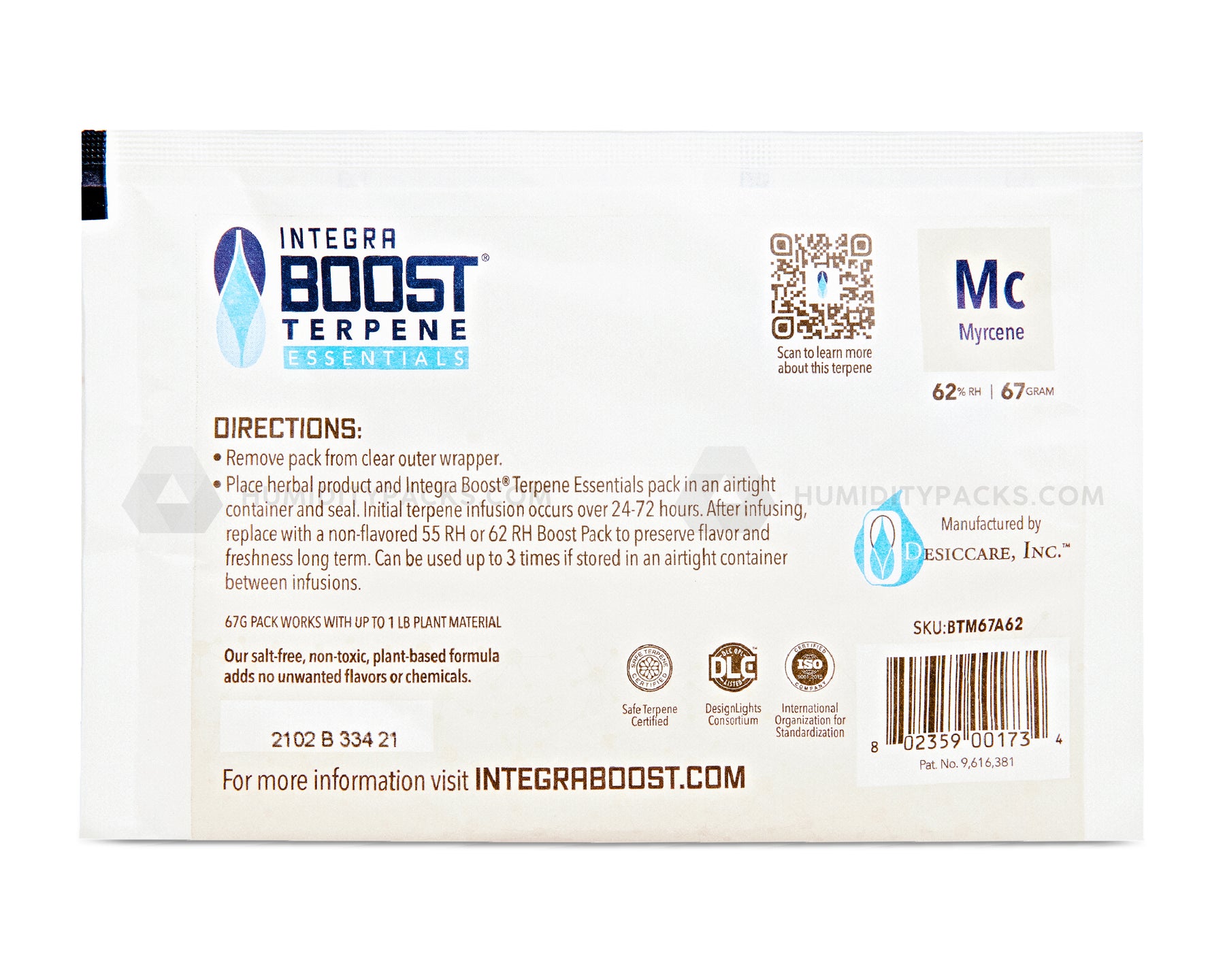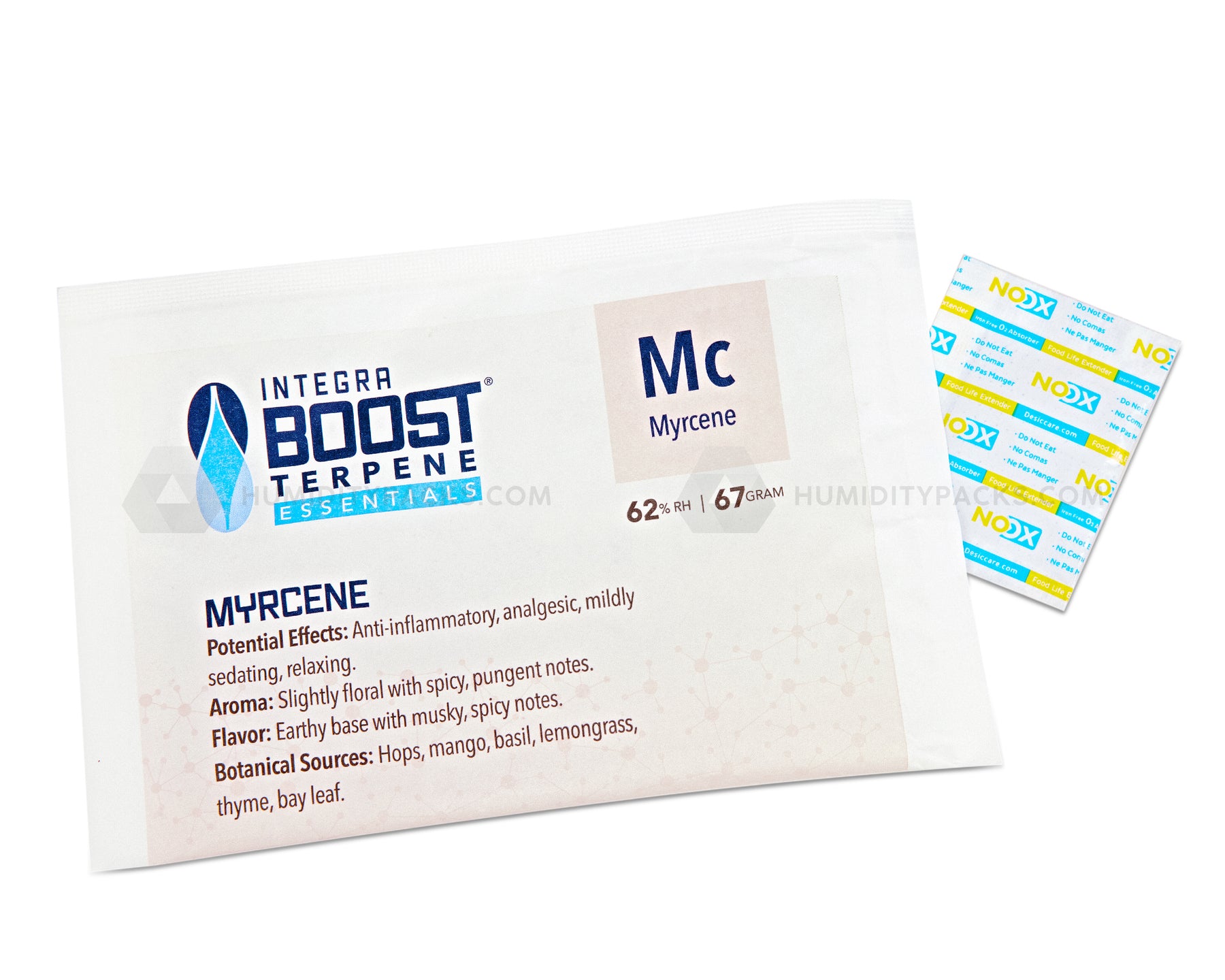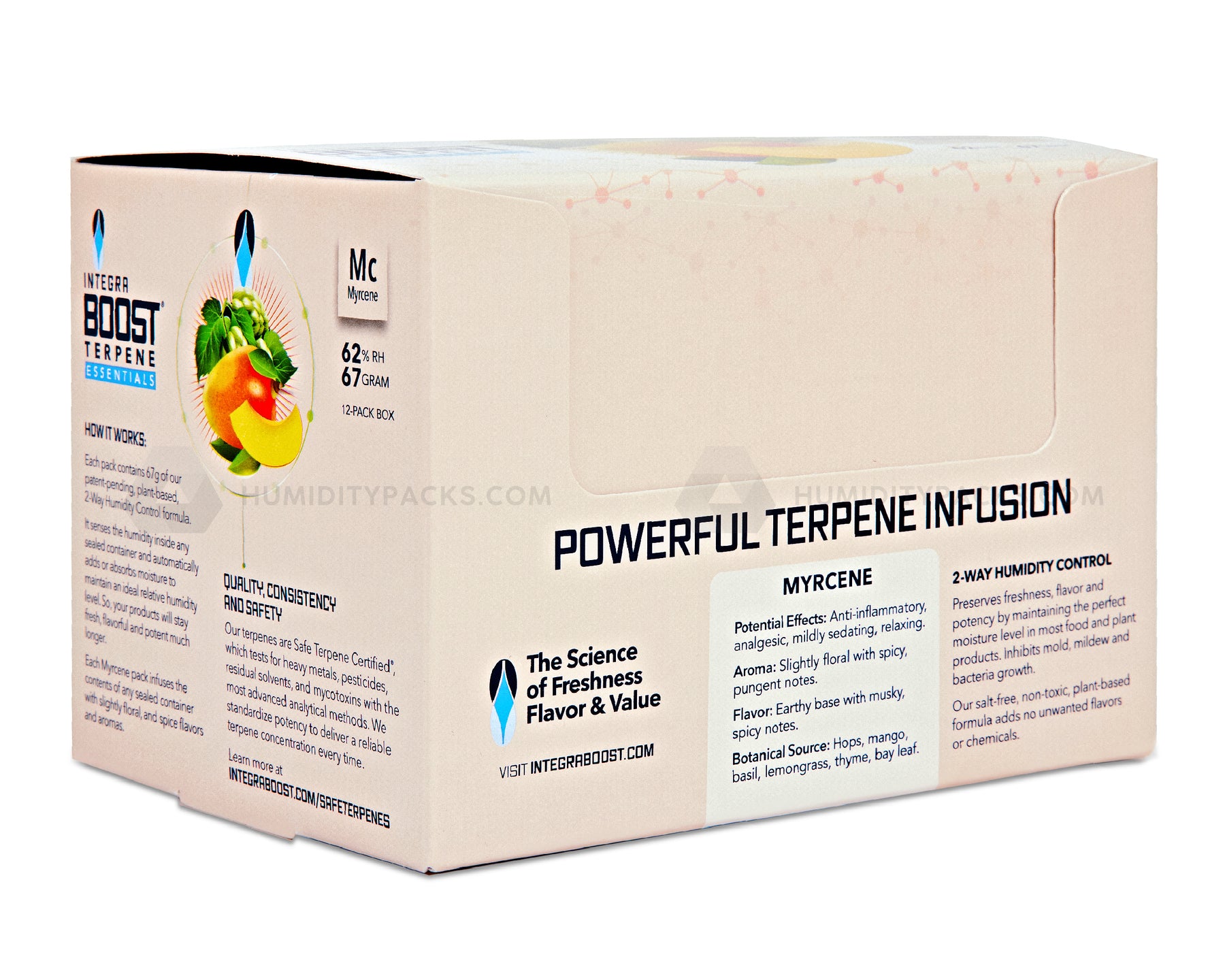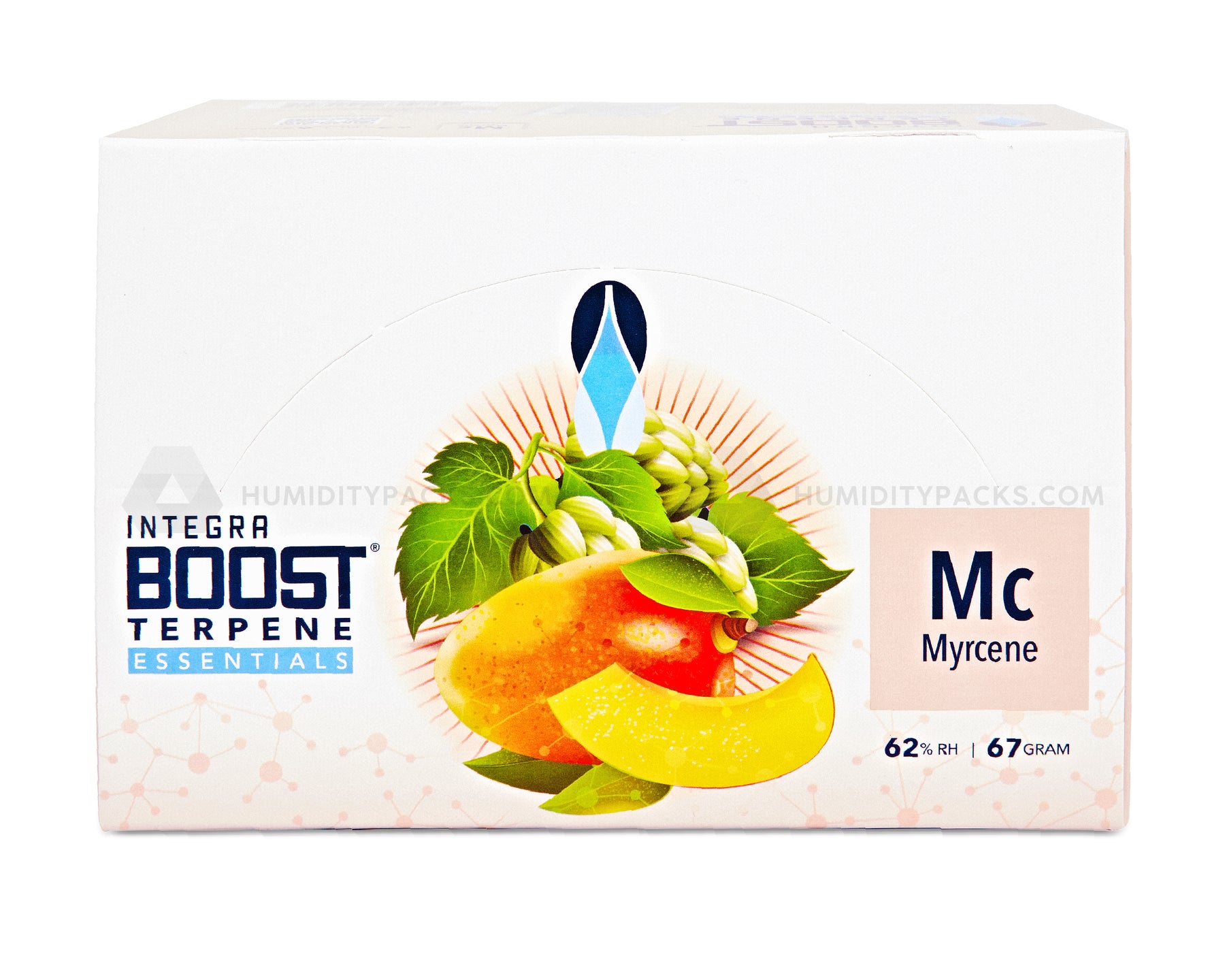 Integra Boost 67 Gram 2-Way Terpene Essentials Myrcene Humidity Packs (62%) 12-Box
Integra Boost is the smart, clean solution for preserving product integrity and extending shelf life. These terpene essential packs enhances the aroma, flavor and potency of your product storage. 
Similar to a earthy base with musky notes, the myrcene packs provides a floral hint with spicy pungent notes.
Length: 152.5mm
Width: 101mm
Size: 67g
Humidity %: 62
Count: 12
Potential Effects:

Anti-inflammatory, analgesic, mildly sedating, relaxing.

Botanical Source:

Hops, Mango, Basil, Lemongrass, Thyme, Bay Leaf

Type: 2-Way Humidity Control pack