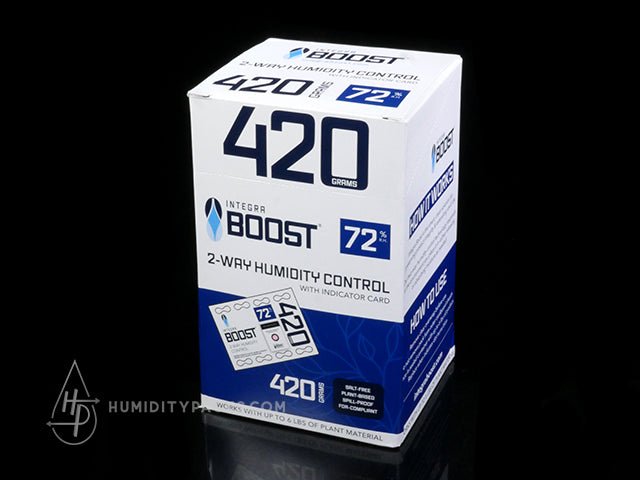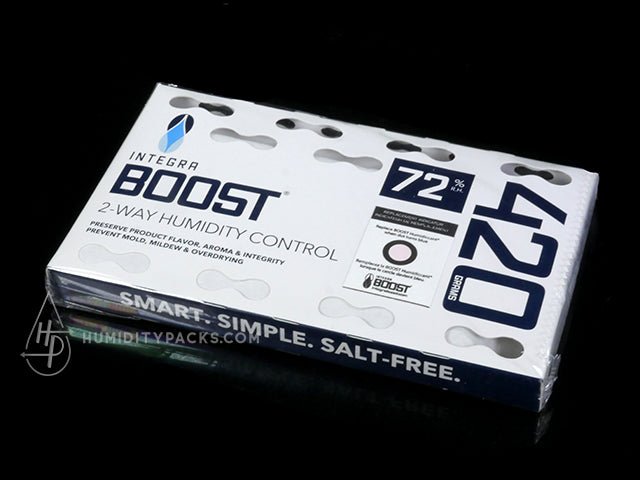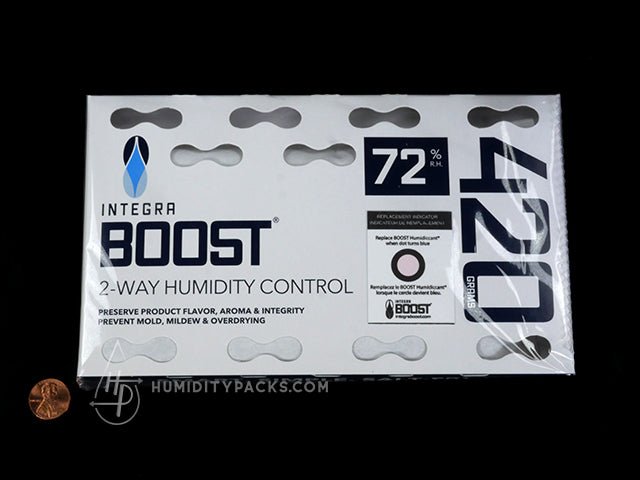 Integra Boost 420 Gram Two Way Humidity Packs (72%) 5-Box
Integra Boost is the smart, clean solution for preserving product integrity and extending shelf life. These two way humidity control packs respond to the environment you place them in by either releasing or absorbing the moisture as needed. To use, remove the clear overwrap but do not remove from outer cardboard packaging. Then place the humidity control pack in a sealed container with up to 6 lbs of product. replace pack when the dot on the indicator card turns blue.

This box features five 420 gram size 72% Boost humidity packs.
- 420 Gram Size Packs
- 72% Humidity Level
- 5 Packs Per Box

420 Gram Size (Up To 6lbs Of Product)