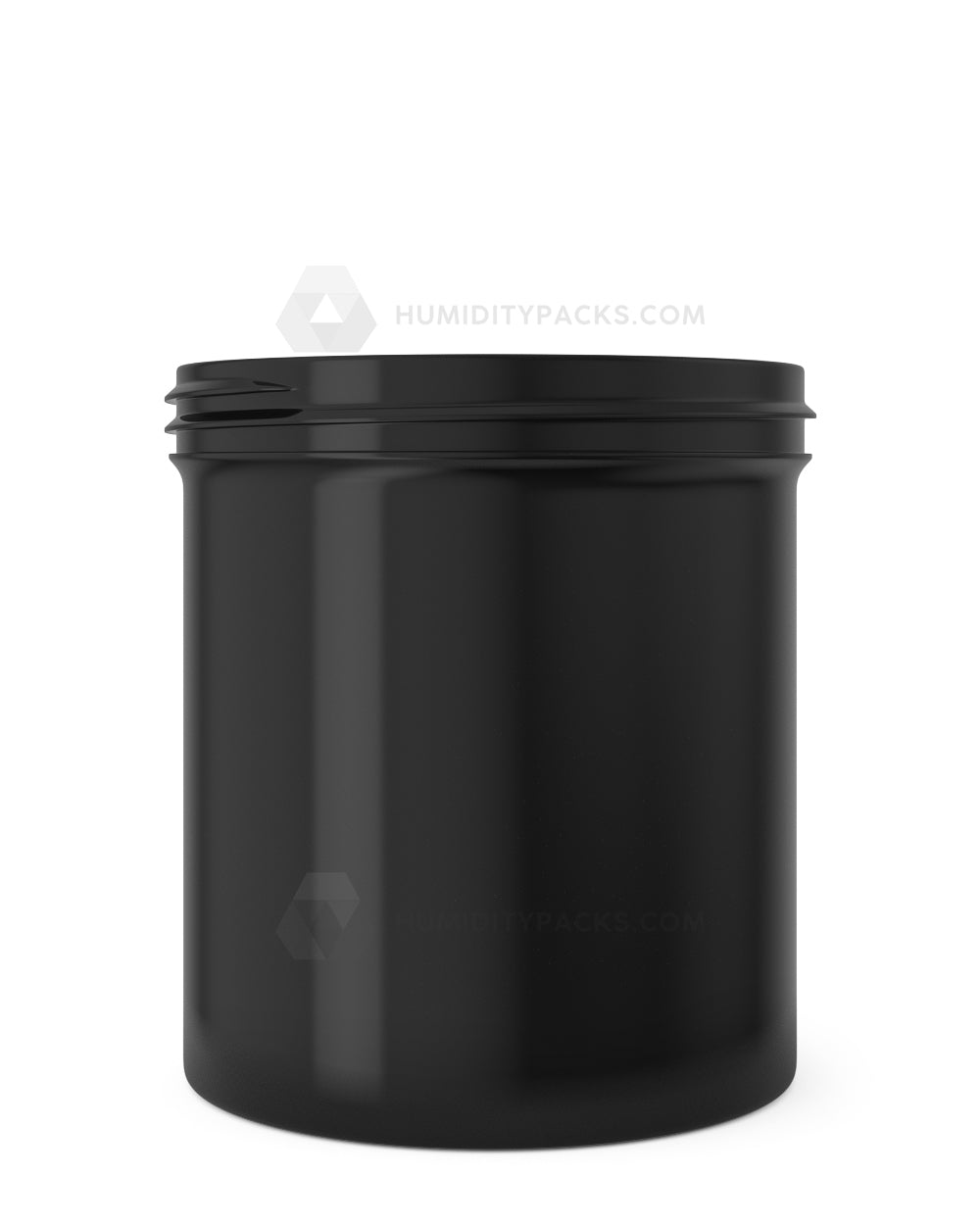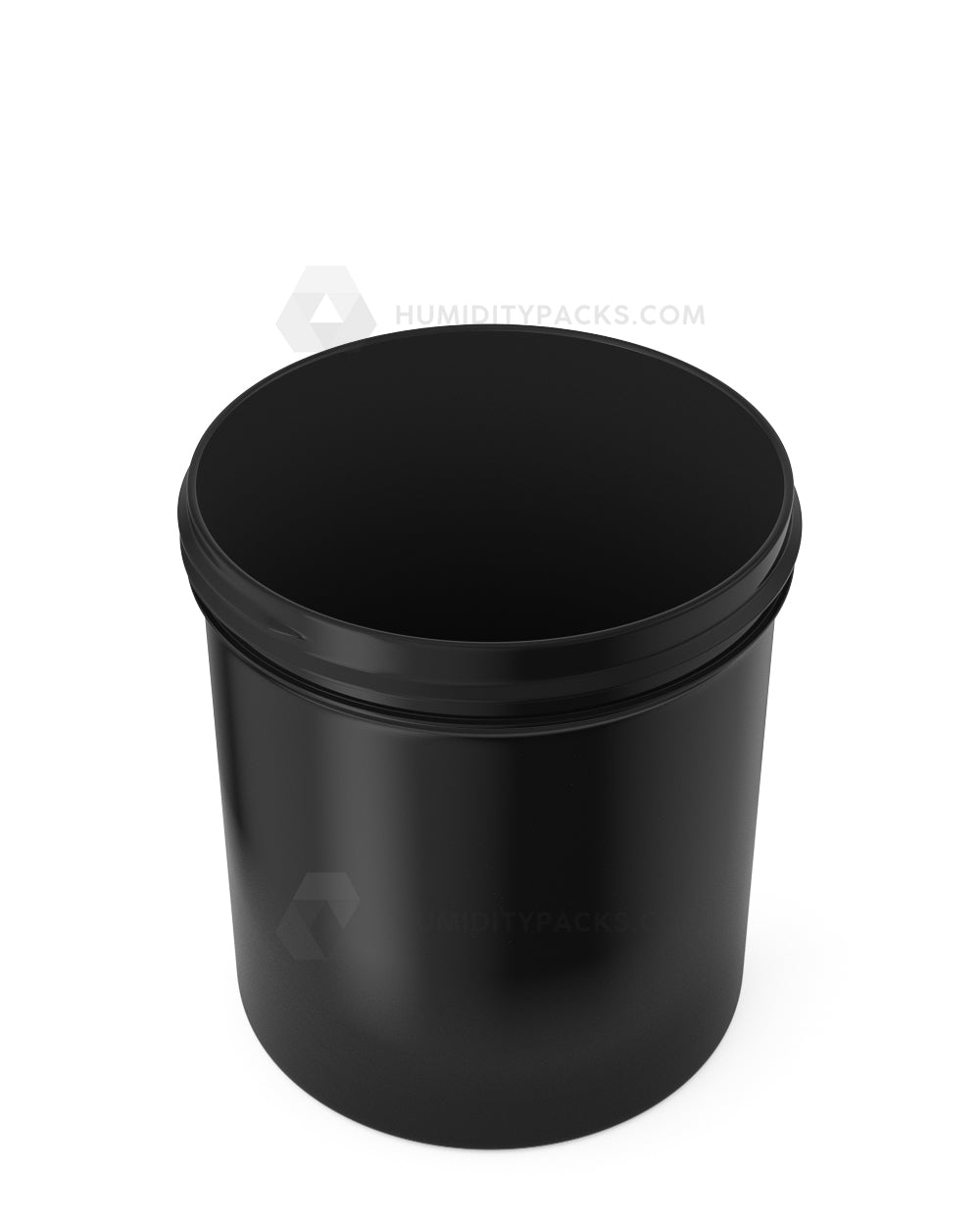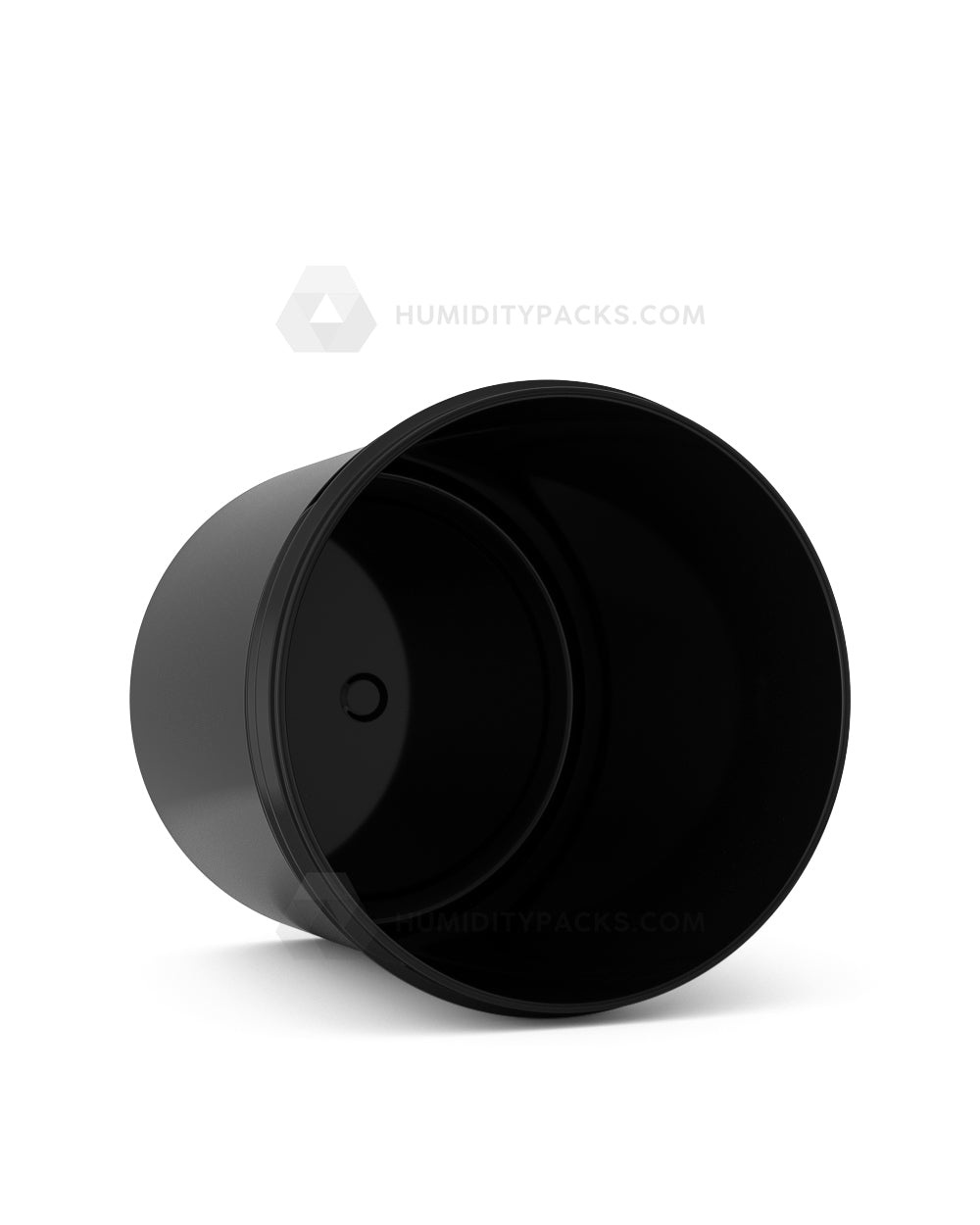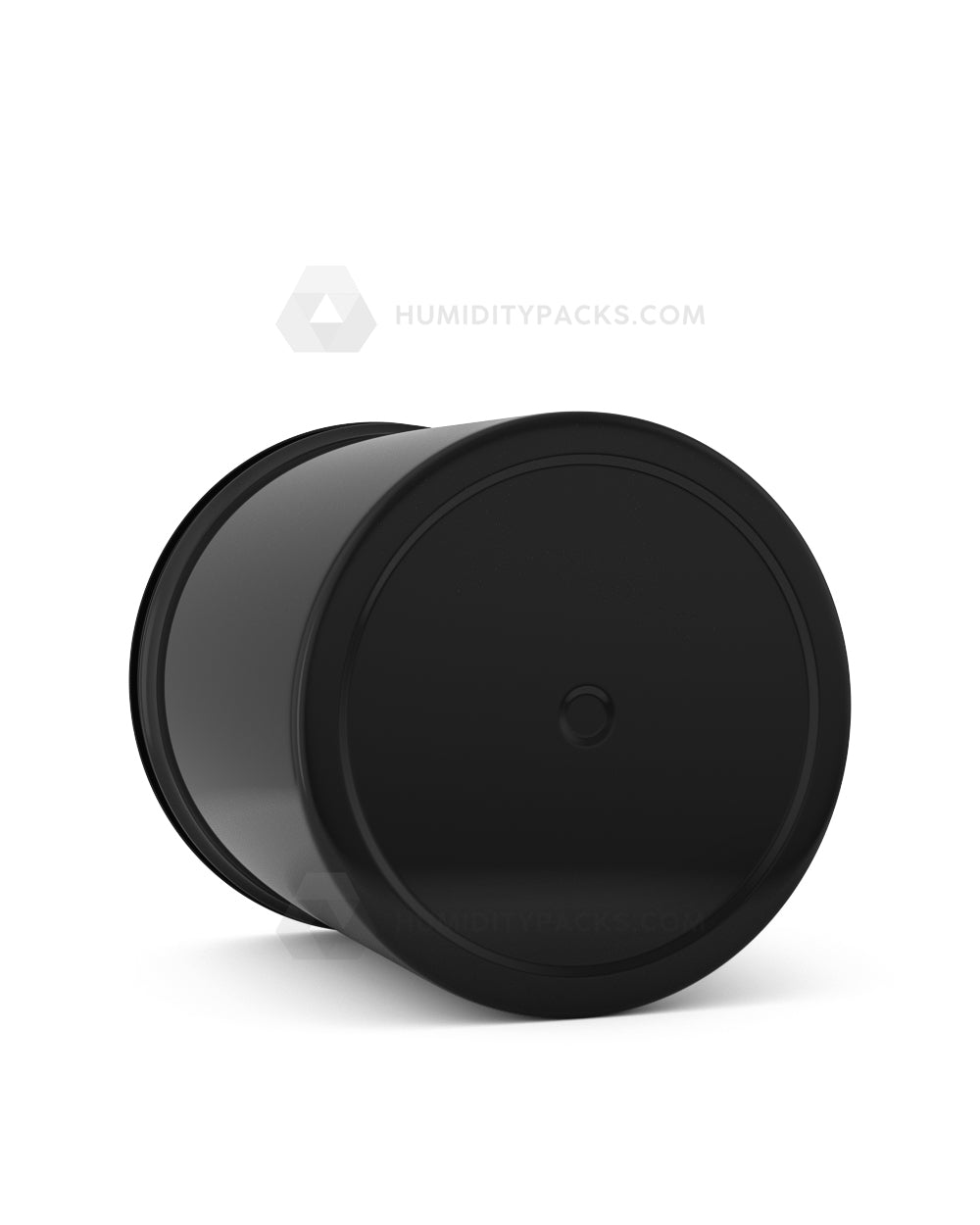 89mm Wide Mouth Straight Sided Black 16oz Plastic Jar 205/Box
These 16oz Black Plastic Wide Mouth Jars are opaque and ideal for pre-roll joints that are less than 95mm in length, up to 29g of flower, and edibles. These sizable containers offer a practical way to store your flower while maintaining freshness and flavor.

As the name "Wide Mouth" implies, these jars have a wide mouth that makes it simple to fill them both from a production and consumer access perspective.

When used together, the Push Down & Turn lid for this top is Child-Resistant and is available in either black (TRBMC16) or white (TRWMC16).
The jar's wide walls are also a perfect place for your customized labels and logo. Check out what our in-house design team can do to help you get your brand on this container.
Specifications


SPECIFICATIONS

| | |
| --- | --- |
| Fluid Volume | 16oz |
| Approximate Flower Capacity (g) | 29g |
| Dram | 256 |
| Cap Size Utilized (mm) | 89mm |
| Threading | 400 |
| Color | Black |
| Material | Plastic |
DIMENSIONS
| | |
| --- | --- |
| Total Height (mm) | 95.5mm |
| Neck Height (mm) | 13.5mm |
| Neck Diameter (outer) (mm) | 88.3mm |
| Neck Diameter (inner) | 82.8mm |
| Body Diameter (inner) (mm) | 82..5mm |
| Base Diameter (mm) | 83mm |
| Glass Thickness (mm) | 1.6mm |
| Max Label Size (mm) w x h | 265 x 75 |