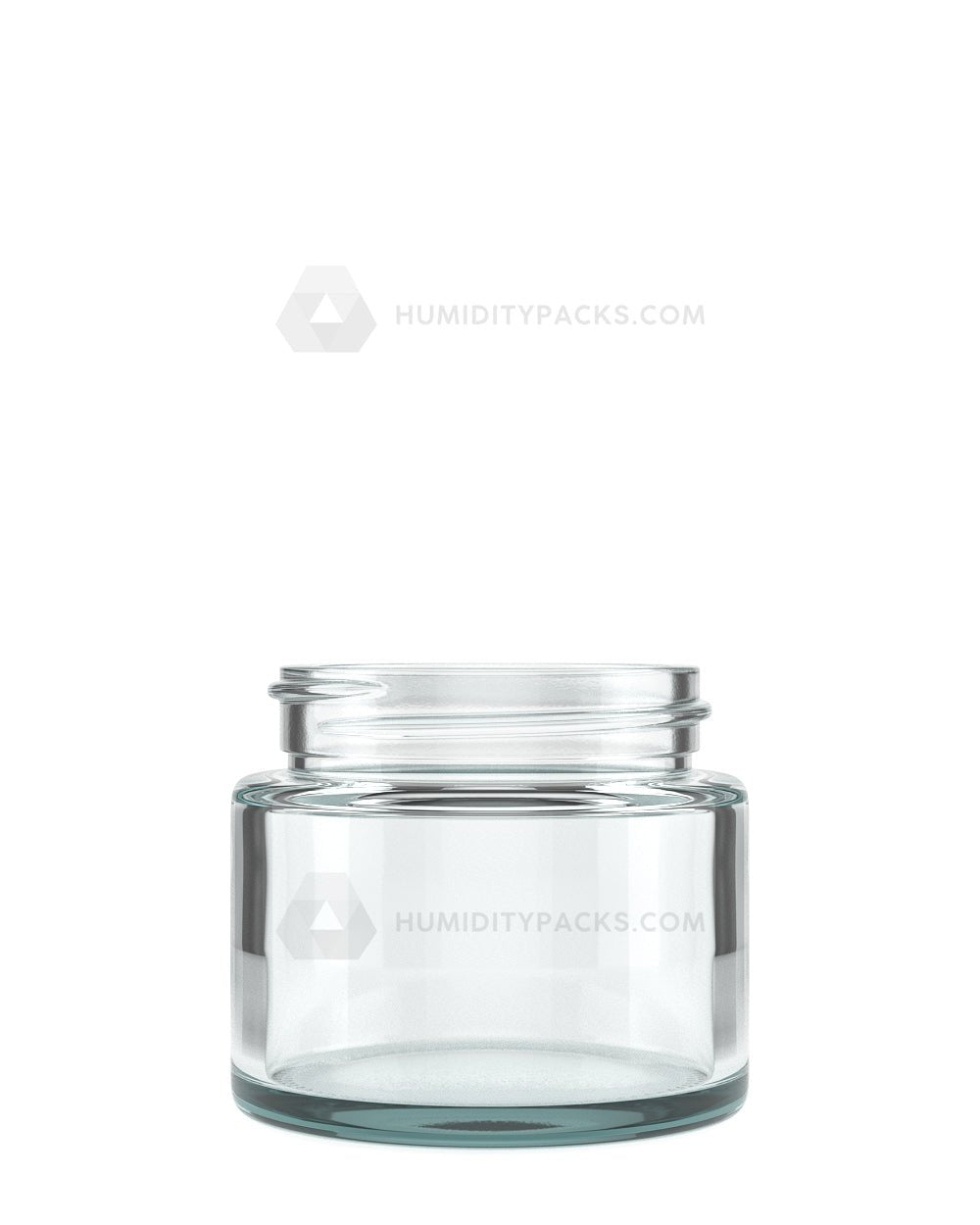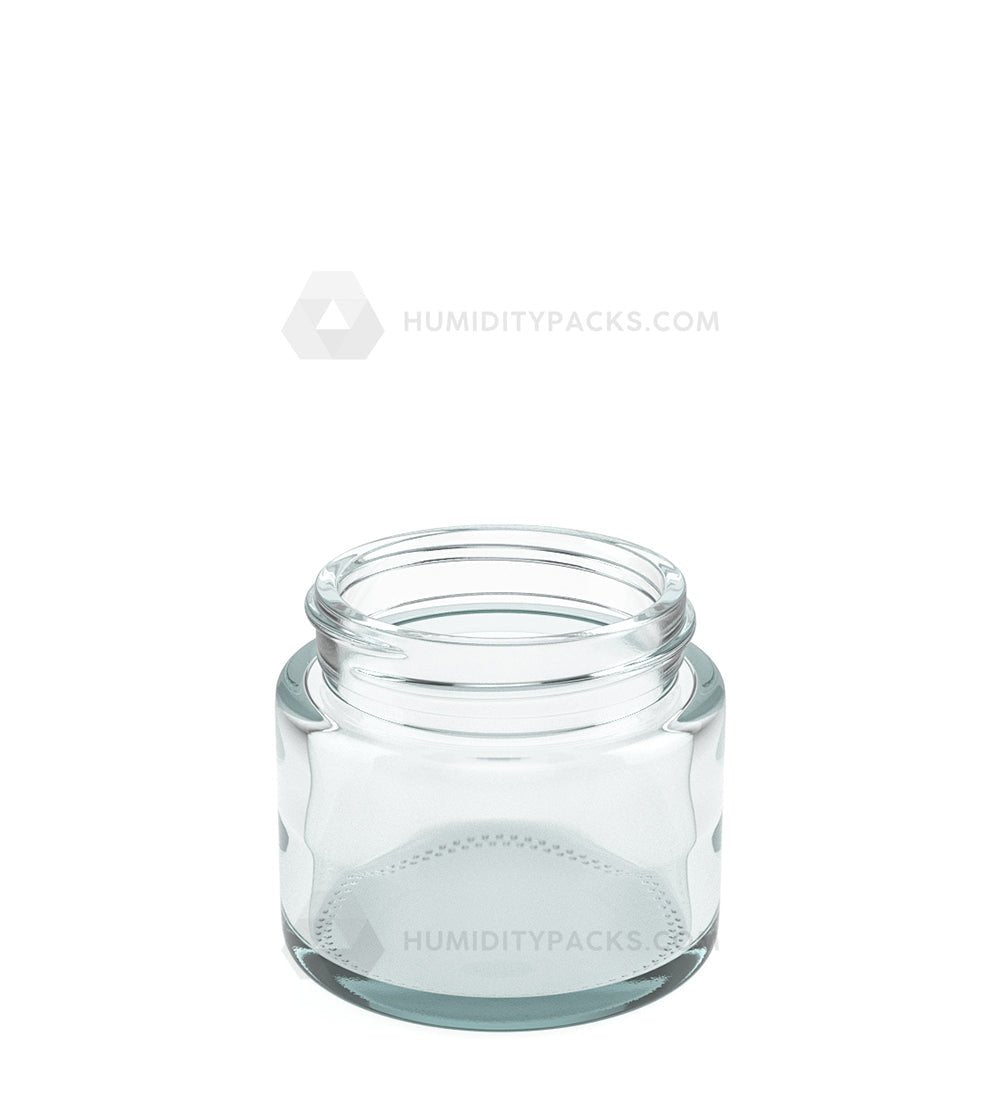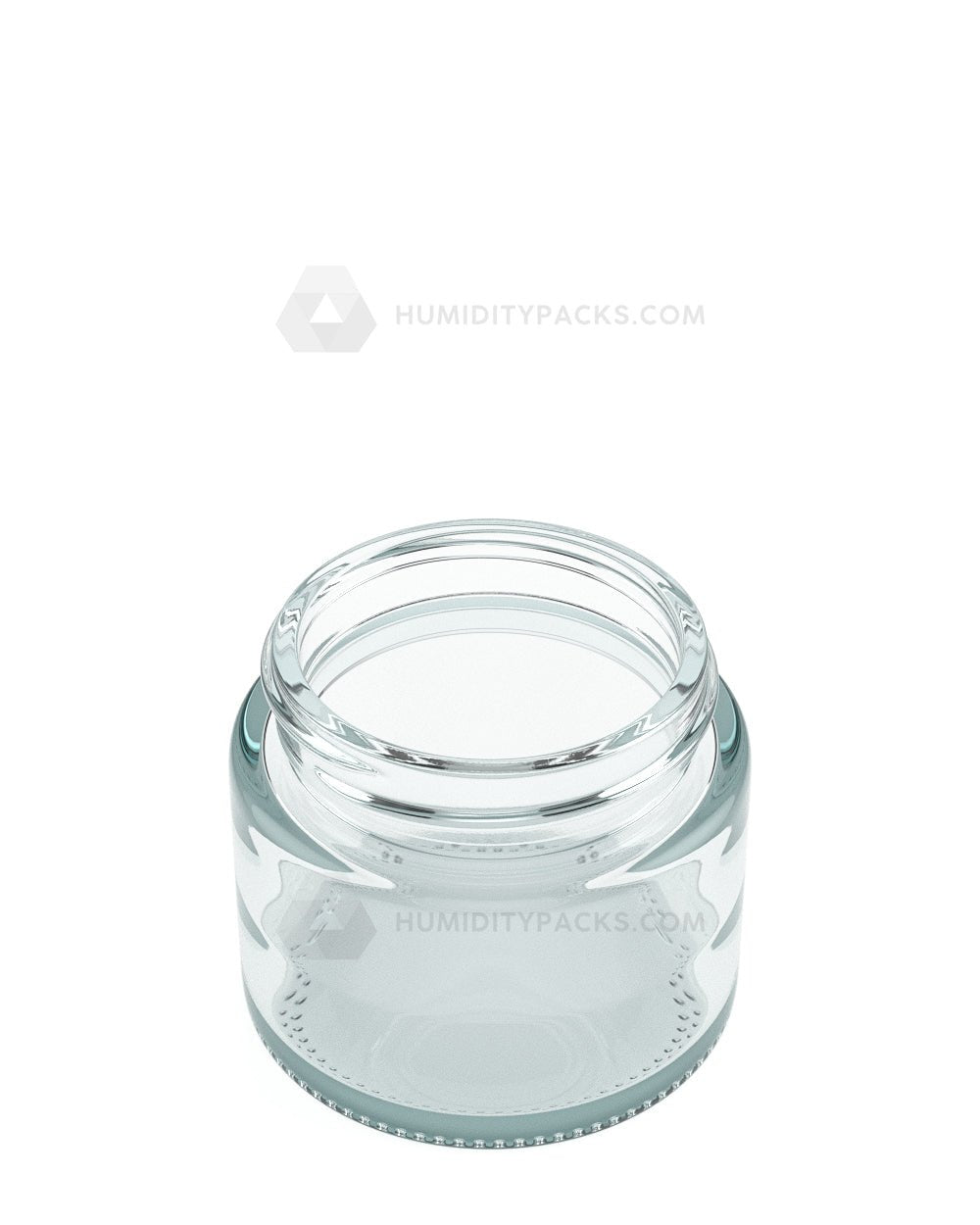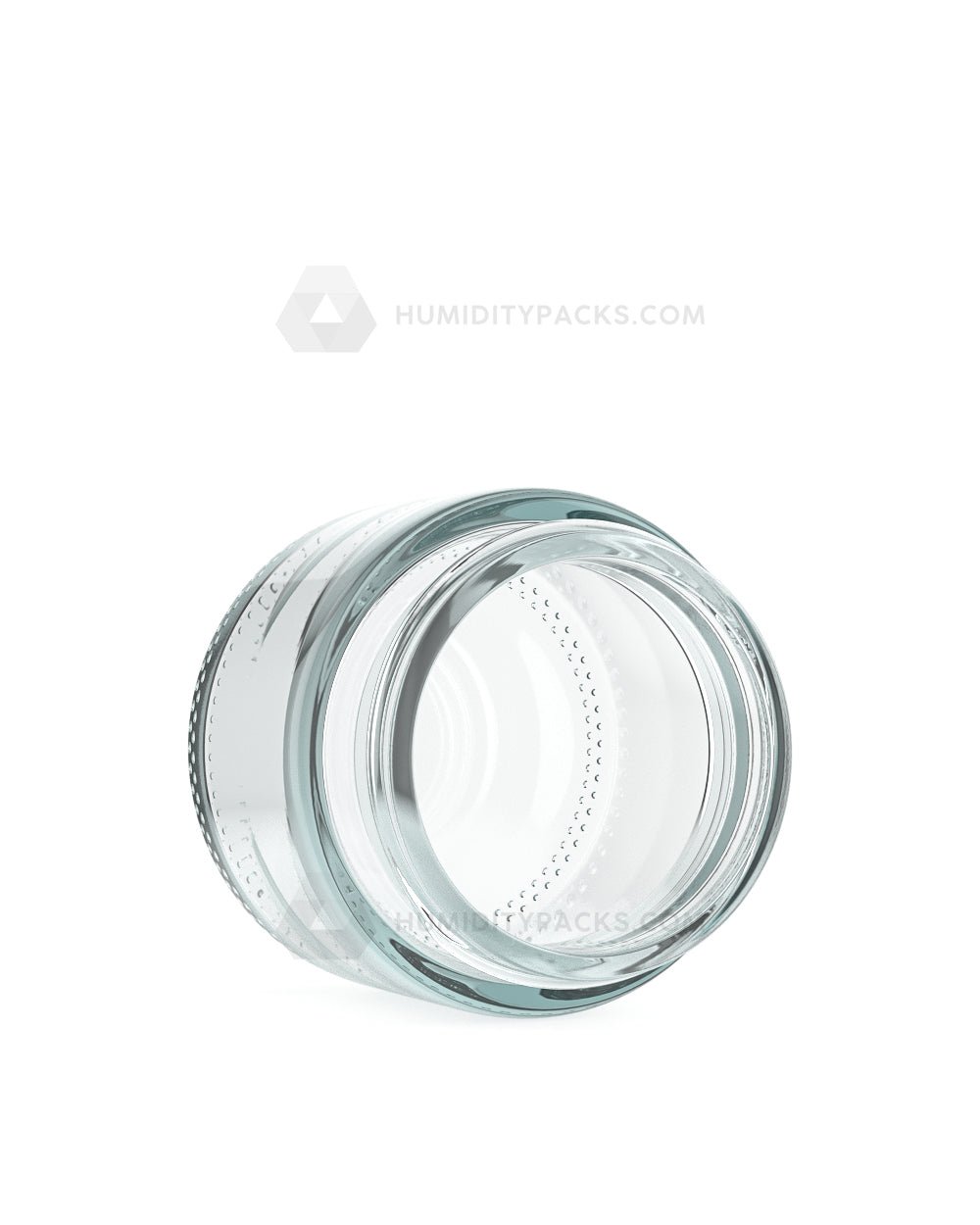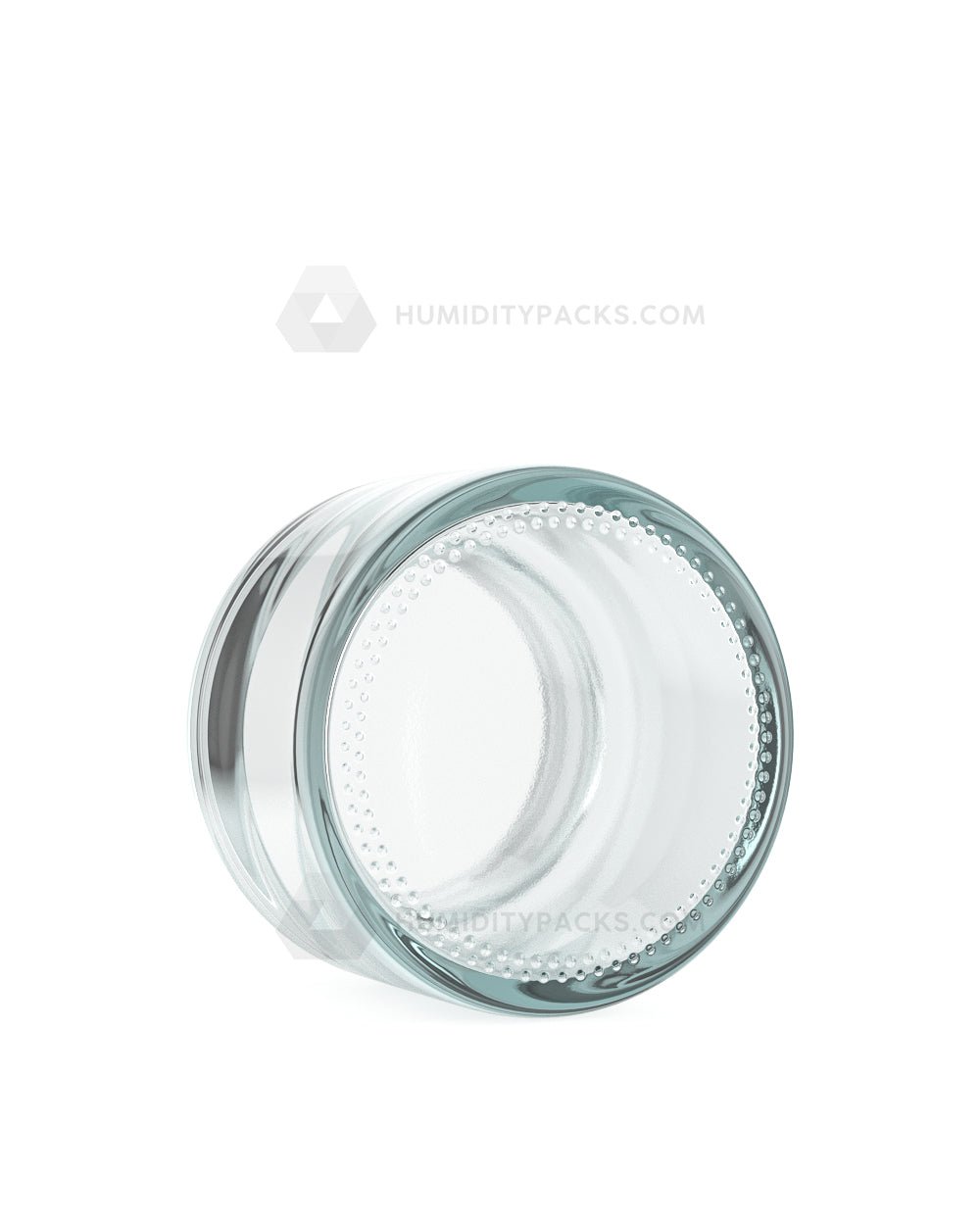 53mm Straight Sided Clear 2.5oz Glass Jar 84/Box
You have one of the greatest options for storing your flower products with these straight-sided glass jars since they work with our 53mm child-resistant closures. Some of your most priceless top-shelf products are protected by the thick, durable borosilicate glass.

These industrial jars with straight sides are common among producers and operators of businesses. It enhances a professional presentation and provides a distinctive style of packaging for your retail or medical business.

SPECIFICATIONS

| | |
| --- | --- |
| Fluid Volume | 2.5oz |
| Approximate Flower Capacity (g) | 2g - 3g |
| Dram | 20 |
| Cap Size Utilized (mm) | 53mm |
| Threading | 400 |
| Color | Clear |
| Material | Glass |
DIMENSIONS
| | |
| --- | --- |
| Total Height (mm) | 51.9mm |
| Neck Height (mm) | 12mm |
| Neck Diameter (outer) (mm) | 51.8mm |
| Neck Diameter (inner) | 40.5mm |
| Body Diameter (inner) (mm) | 53mm |
| Base Diameter (mm) | 59.5mm |
| Glass Thickness (mm) | 3mm |
| Max Label Size (mm) w x h | 190 x 30 |