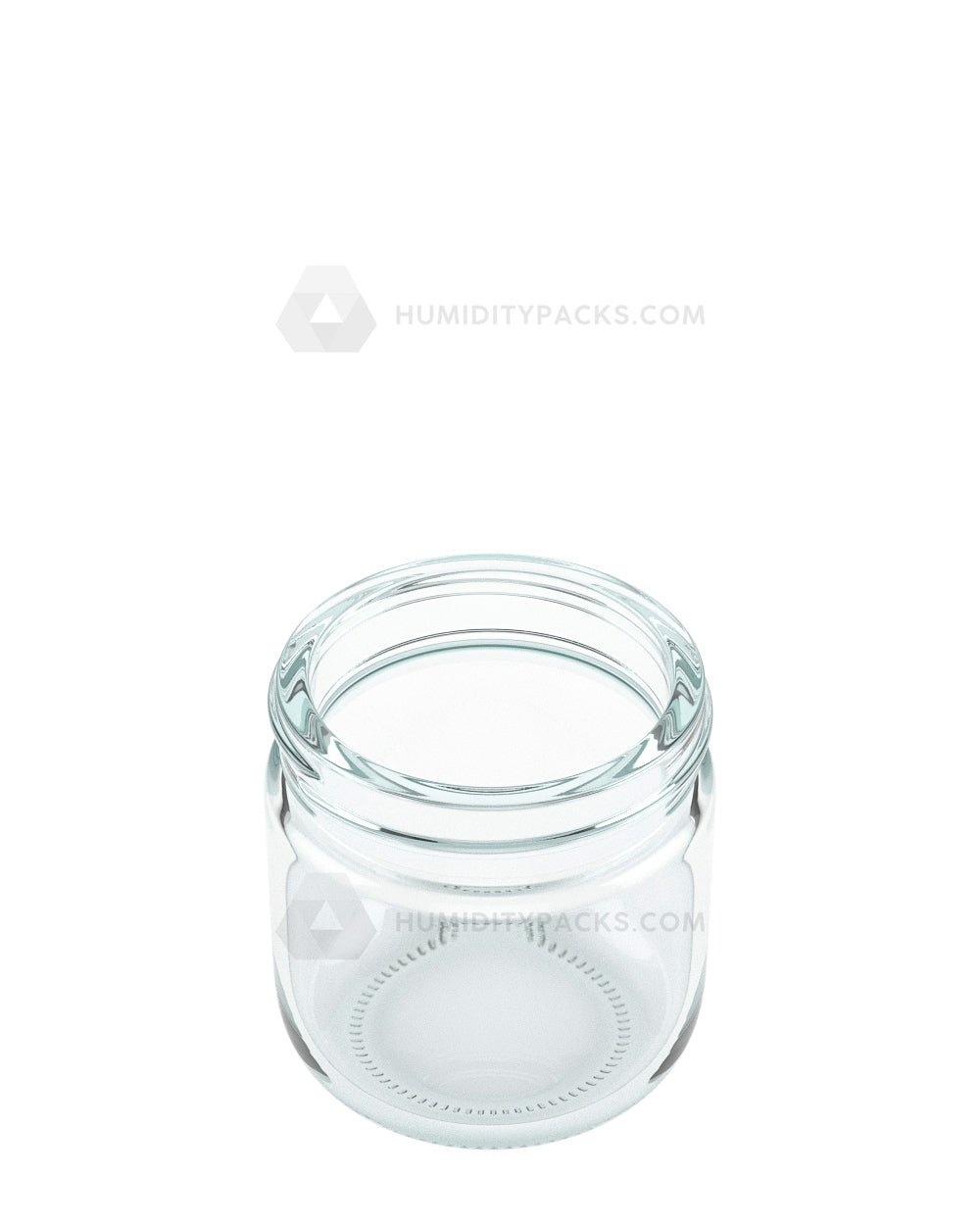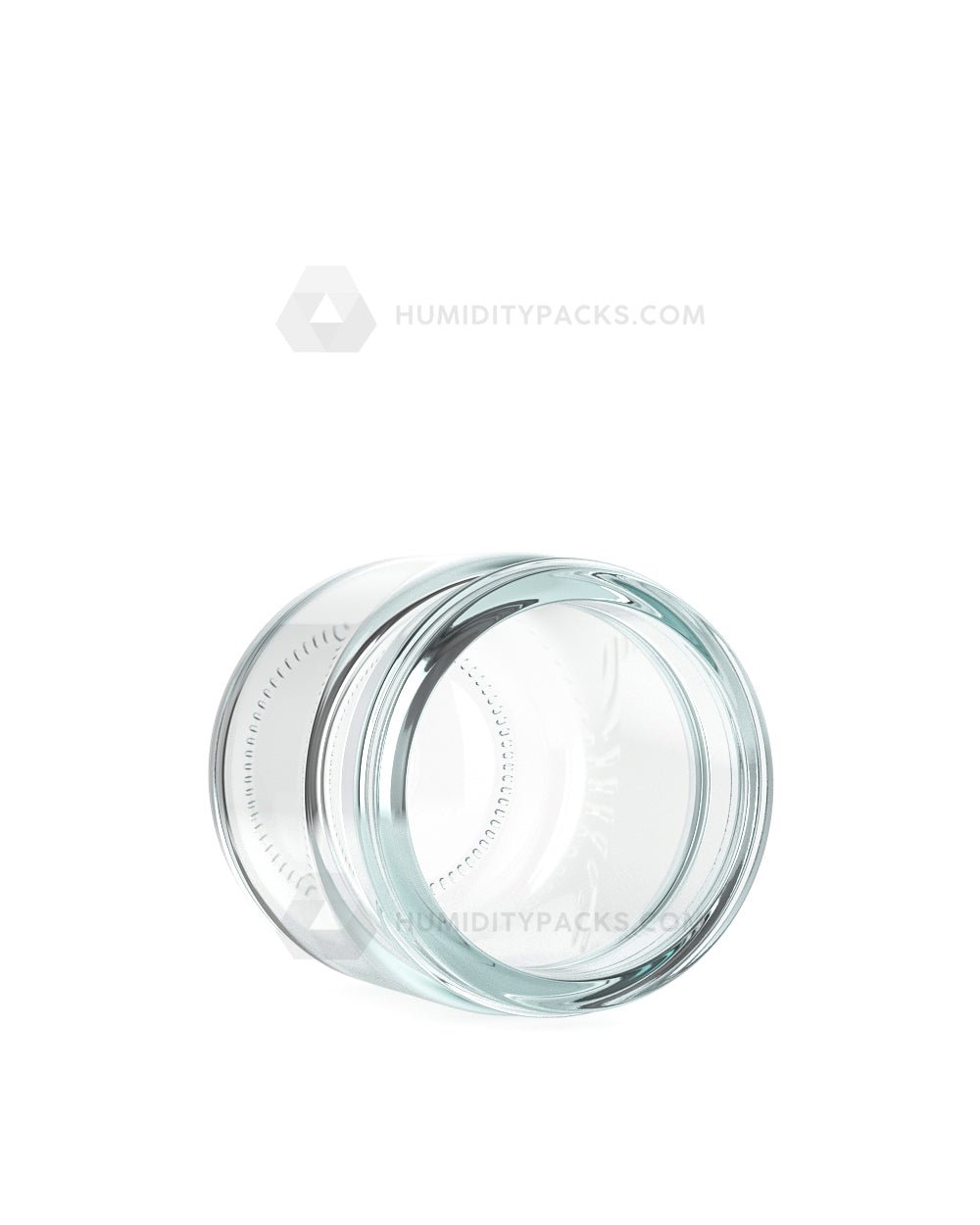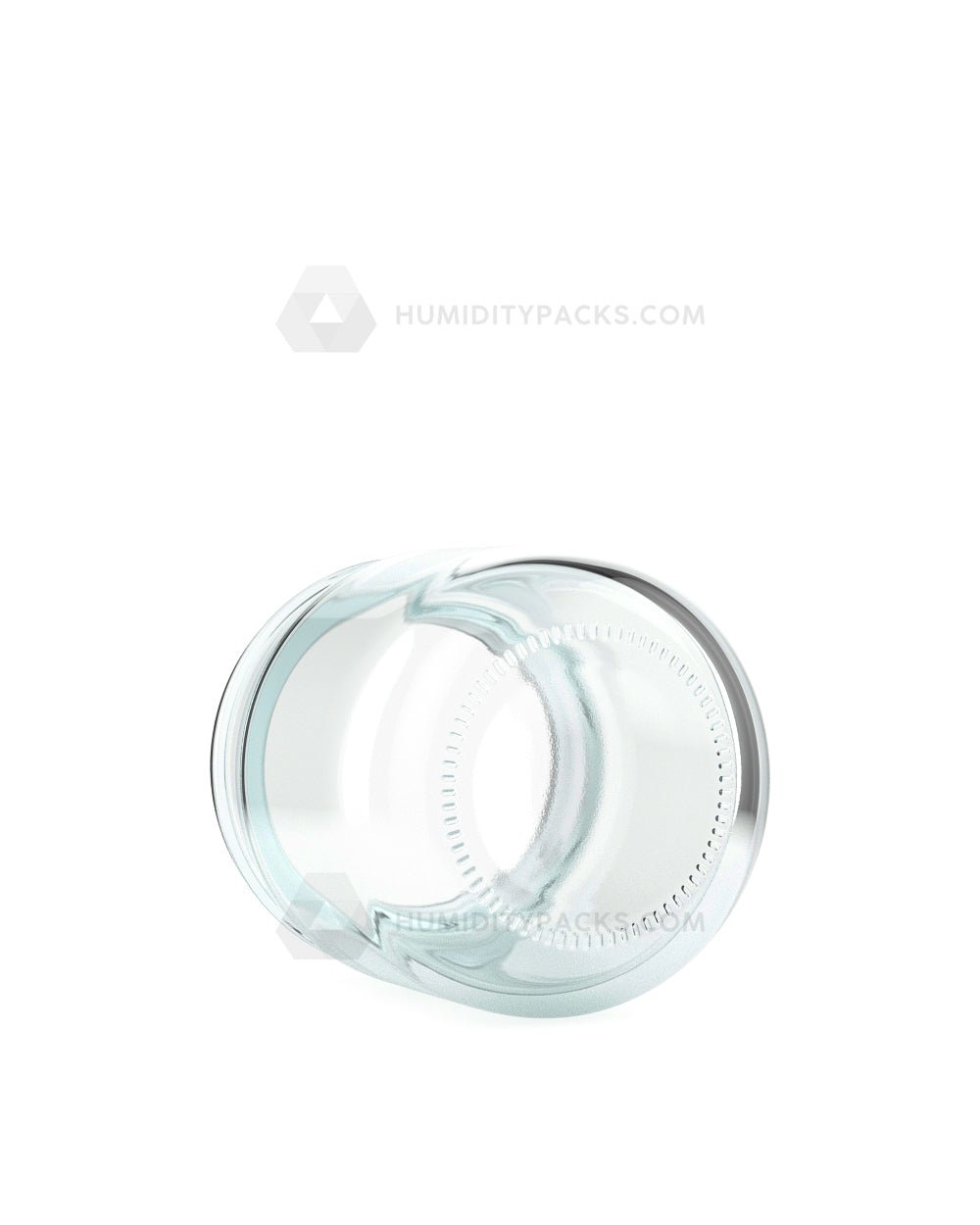 53mm Rounded Base Clear 2oz Glass Jar 32/Box
These 53mm child-resistant caps fit these clear Straight Sided Glass Jars and give you a dependable container to keep your flower goods. This jar's rounded base, in contrast to our square-base jars, provides your flower or food a distinctive look.
Customize it: The jar's straight walls make this combination the perfect platform for customizing your brand's label. Our experienced Custom Design Team can work with you whether you need custom branded labels Custom Tamper Evident Bands, or you already have existing artwork.
SPECIFICATIONS

| | |
| --- | --- |
| Fluid Volume | 2oz |
| Approximate Flower Capacity (g) | 2g - 3g |
| Dram | 20 |
| Cap Size Utilized (mm) | 53mm |
| Threading | 400 |
| Color | Clear |
| Material | Glass |
DIMENSIONS
| | |
| --- | --- |
| Total Height (mm) | 54.5mm |
| Neck Height (mm) | 12mm |
| Neck Diameter (outer) (mm) | 51.9mm |
| Neck Diameter (inner) | 40.7mm |
| Body Diameter (inner) (mm) | 51mm |
| Base Diameter (mm) | 60mm |
| Glass Thickness (mm) | 4mm |
| Max Label Size (mm) w x h | 190 x 25 |