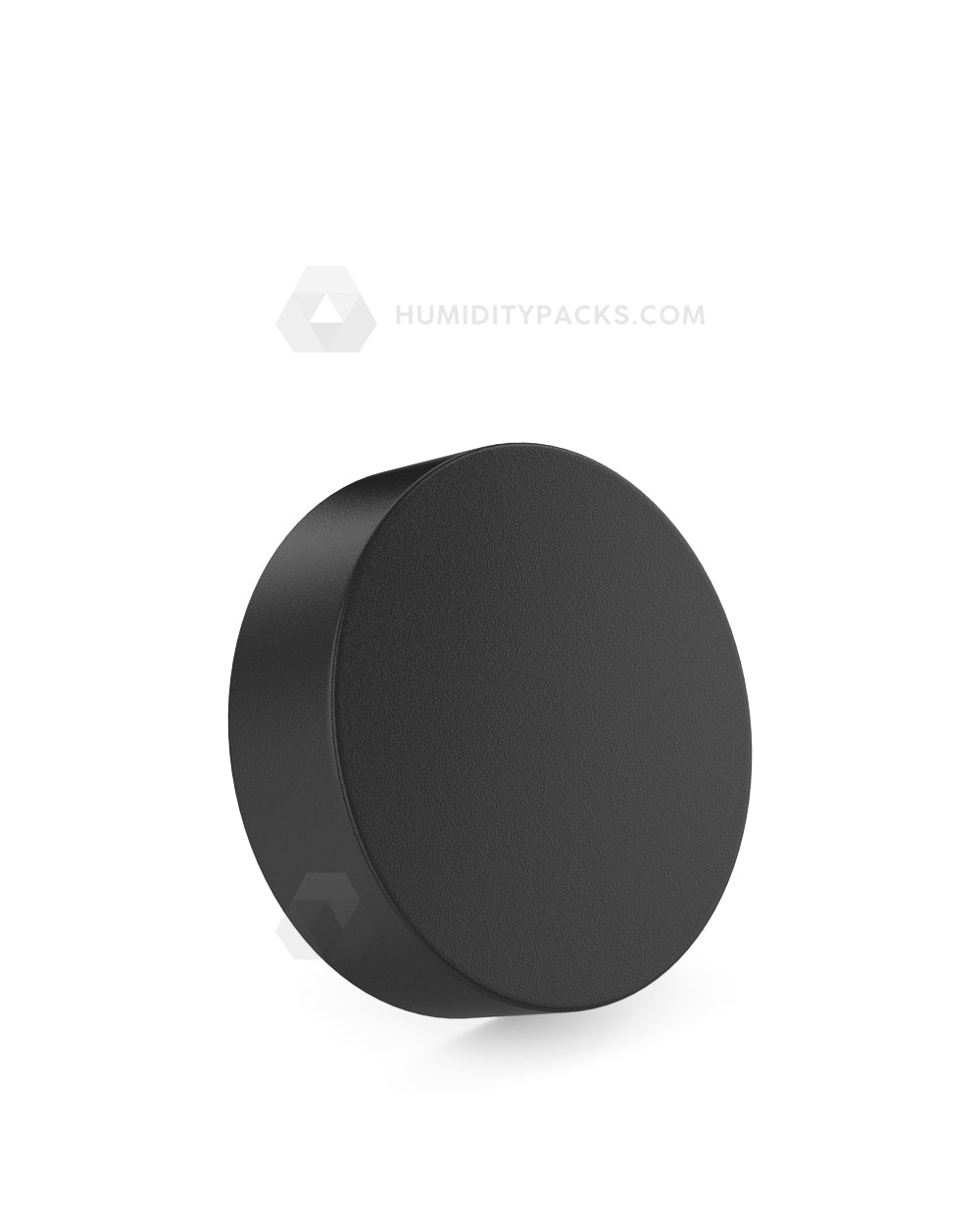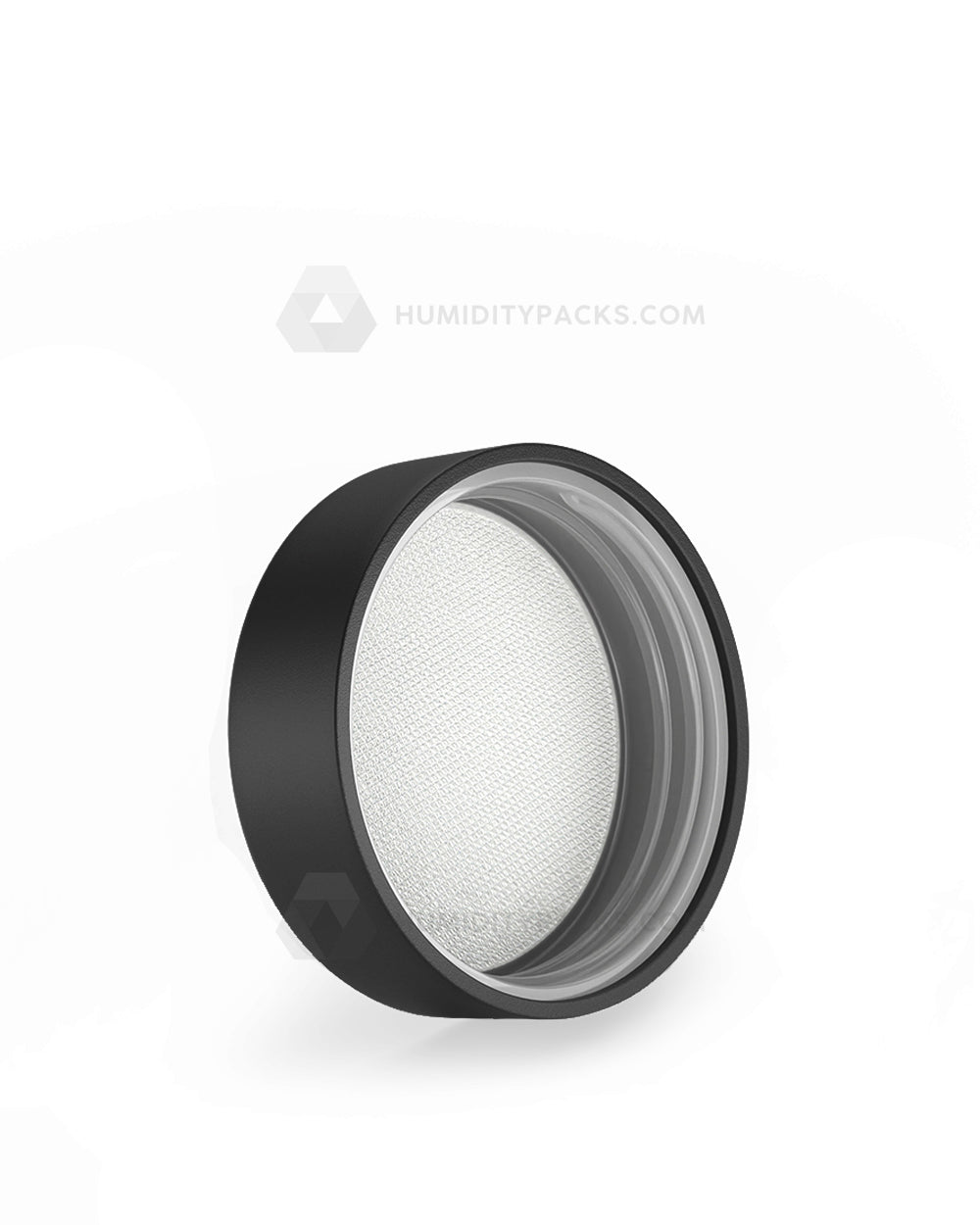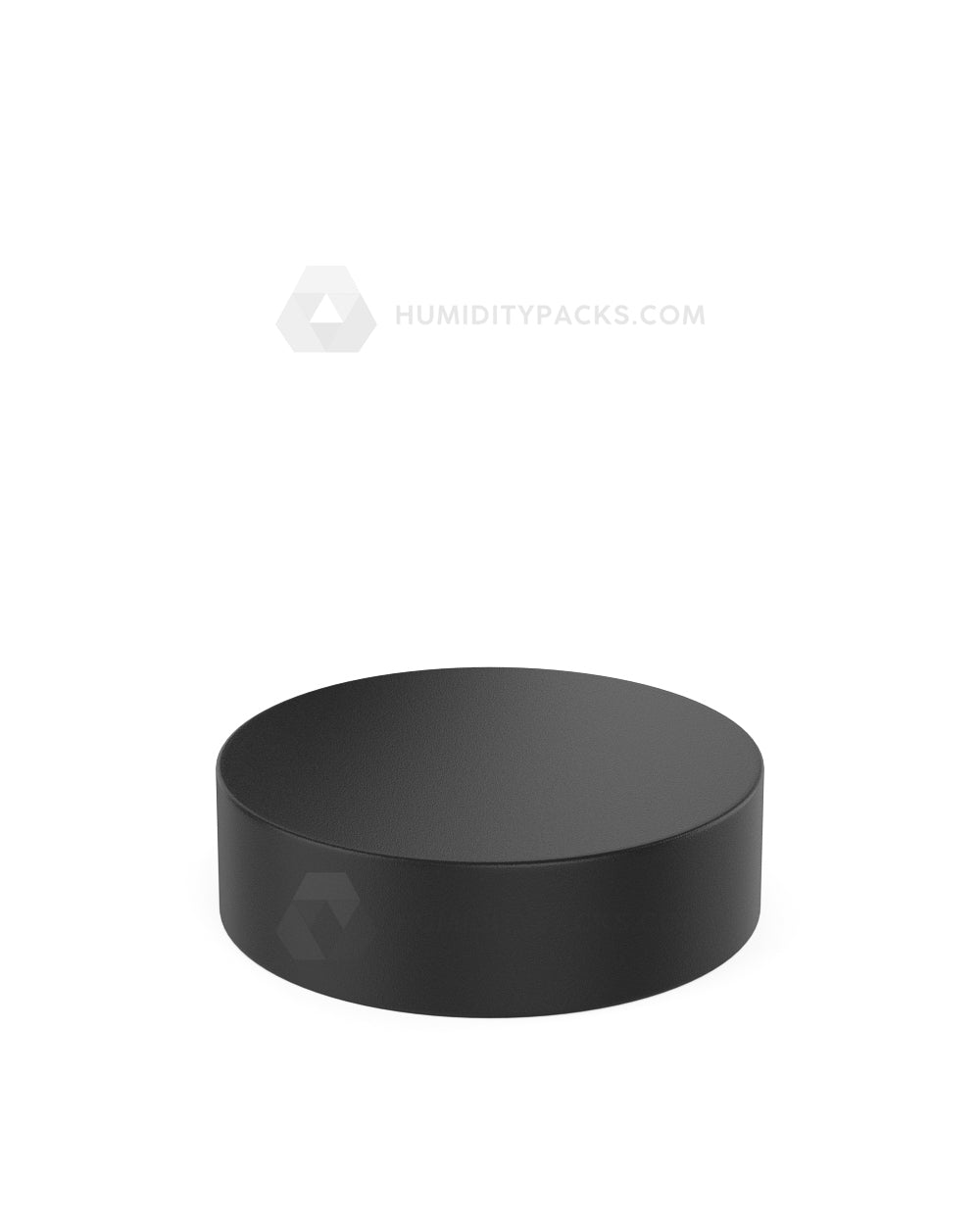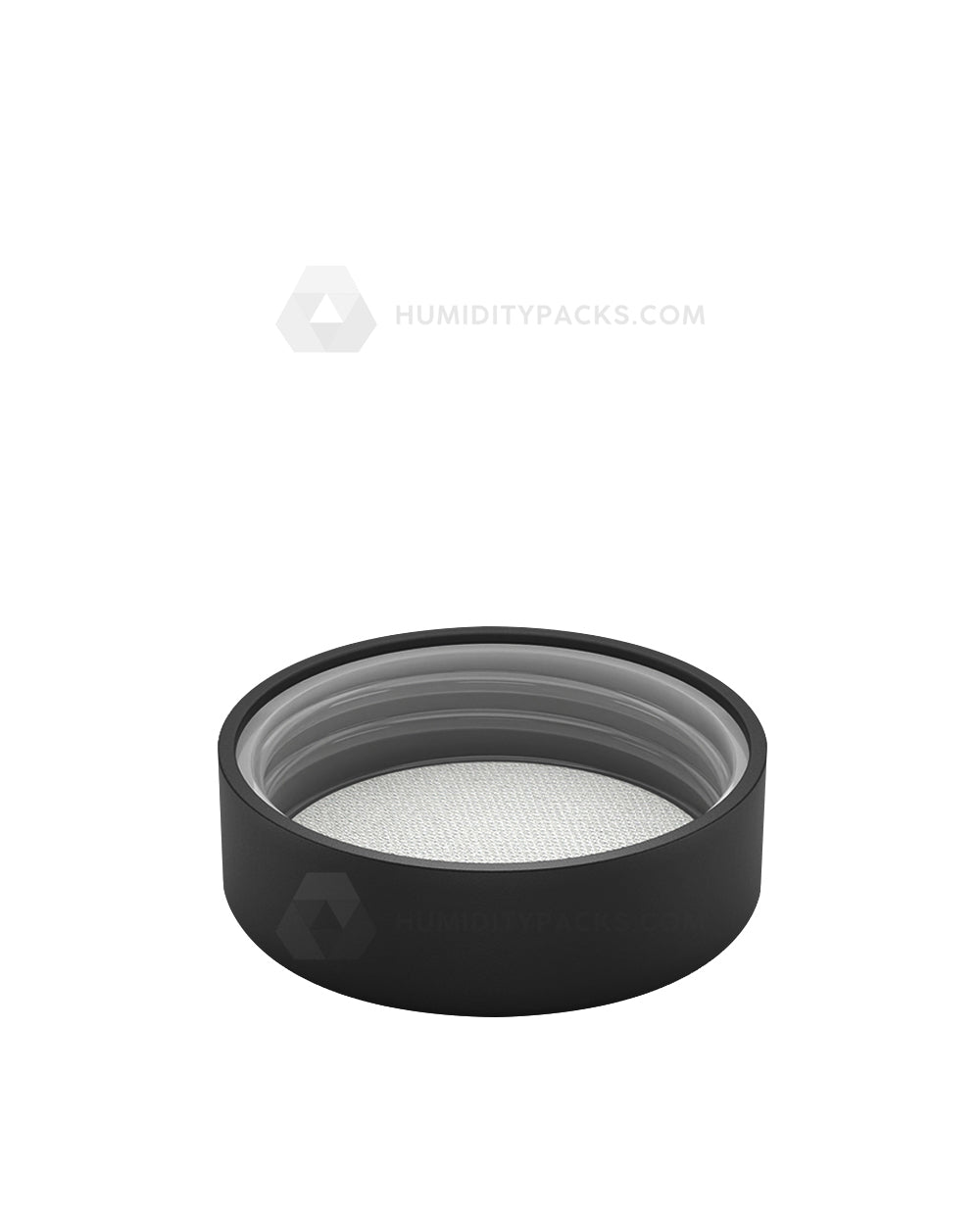 53mm Push and Turn Child Resistant Plastic Caps With Foam & Heat Liner - Matte Black - 120/Box
You might question, "What's the big deal about a cap?" This situation calls for the use of our Child Resistant Flat Push Down & Turn Plastic Caps with Foam & Heat Liner 53mm - Matte Black - 120 Count. It's more than just a cap; it's an essential part of the presentation and safety measures for your product, made specifically for your own cannabis flower or edibles brand.

This hat is different from others because of its closing. One essential component that guarantees your business complies with packaging laws is its child-resistance. Making sure that your marijuana hand pipes and other things are packaged securely is not only smart business—it's also your responsibility. And we're right here to help you realize it.

SPECIFICATIONS

| | |
| --- | --- |
| Cap Size (mm) | 53mm |
| Cap Threading | 400 |
| Child Resistant | Yes |
| Color | Black |
| Cap Style | Smooth |
| Cap Shape | Flat |
| Cap Finish | Matte |
| Liner Material | Foam & Heat |
| Material | Plastic - Polypropylene (PP) |
DIMENSIONS
| | |
| --- | --- |
| Cap Height (mm) | 18mm |
| Cap Diameter (mm) | 60.23mm |
| Cap Thickness (mm) | 2.31mm |
| Max Label Size Diameter (mm) | 56.71mm |