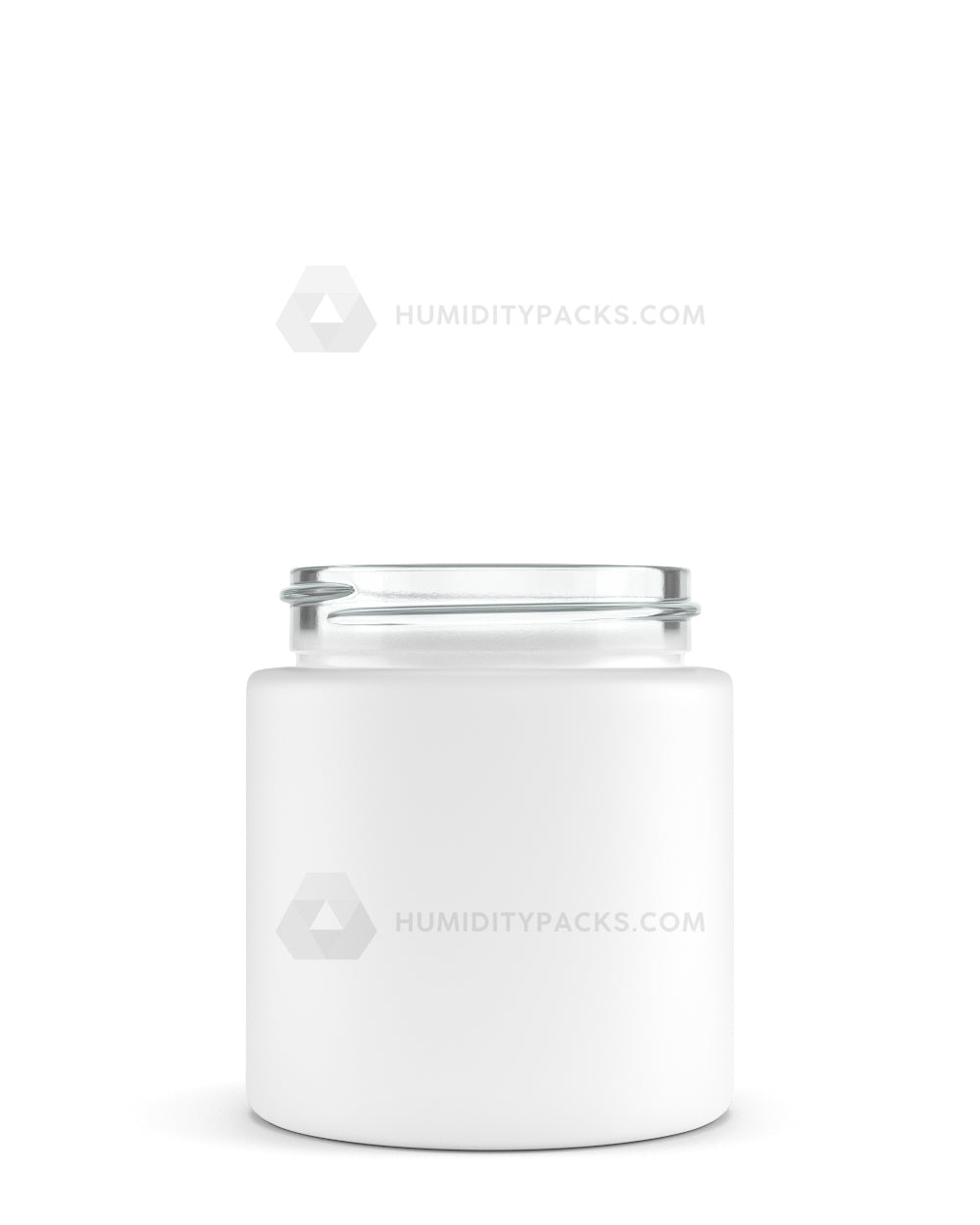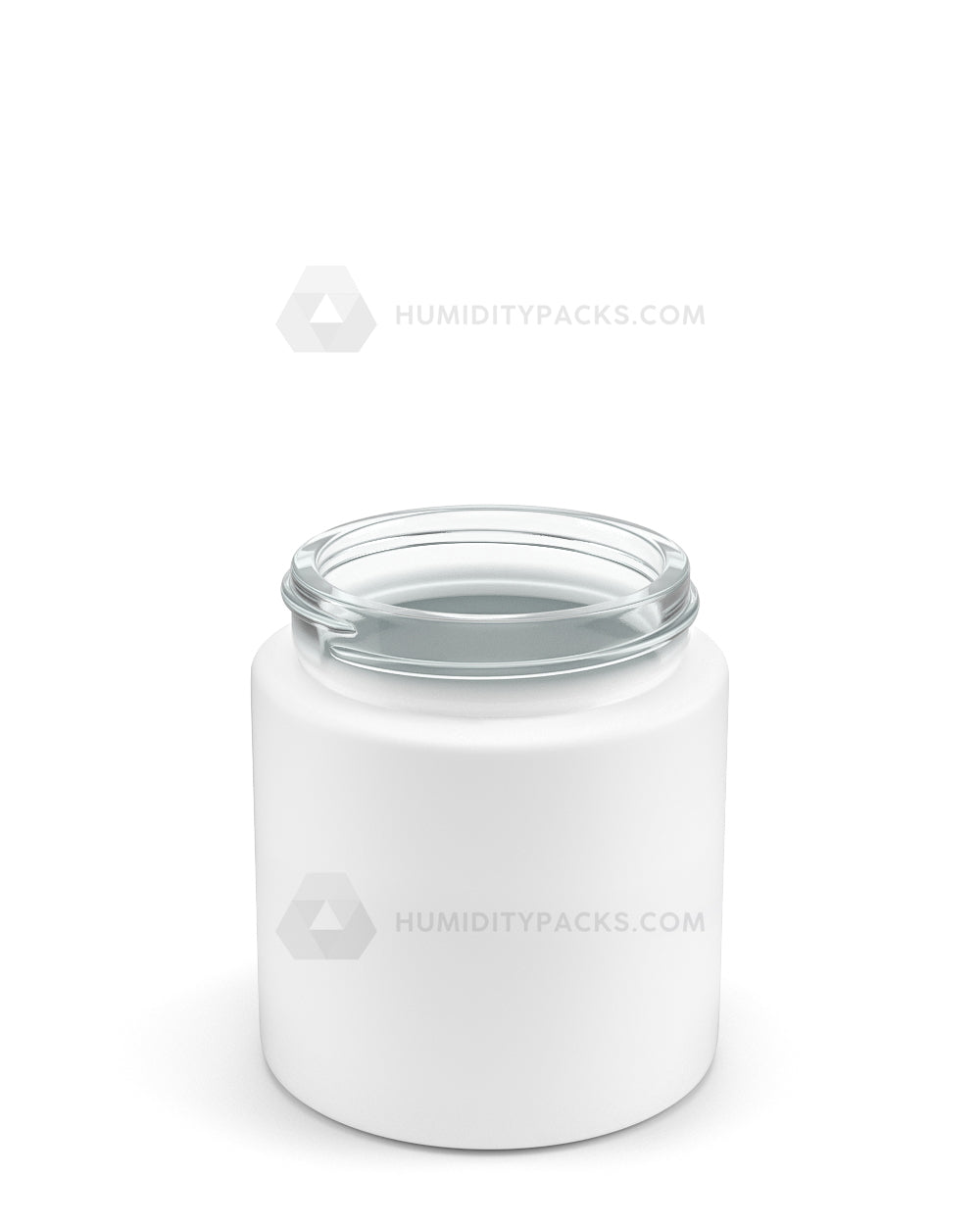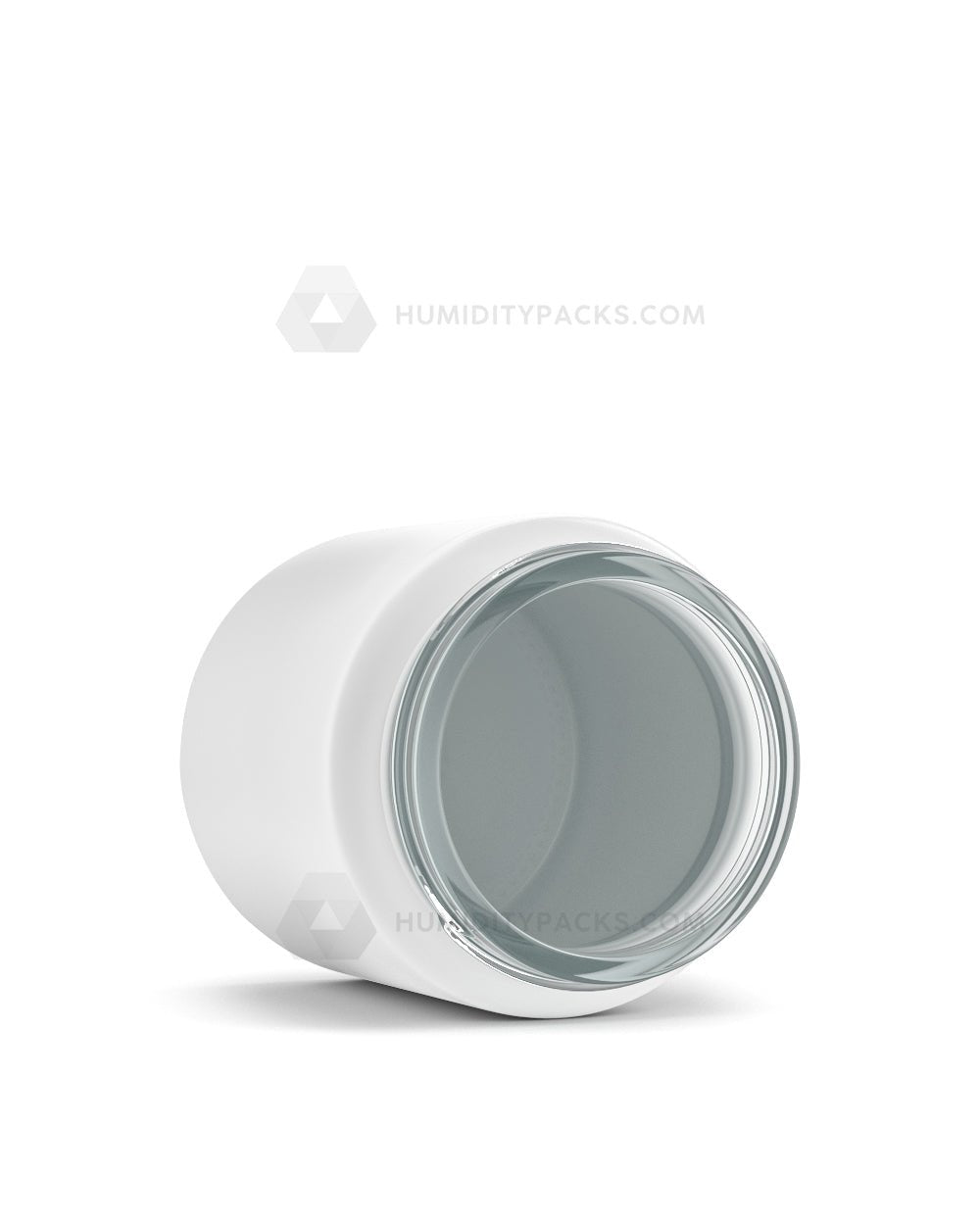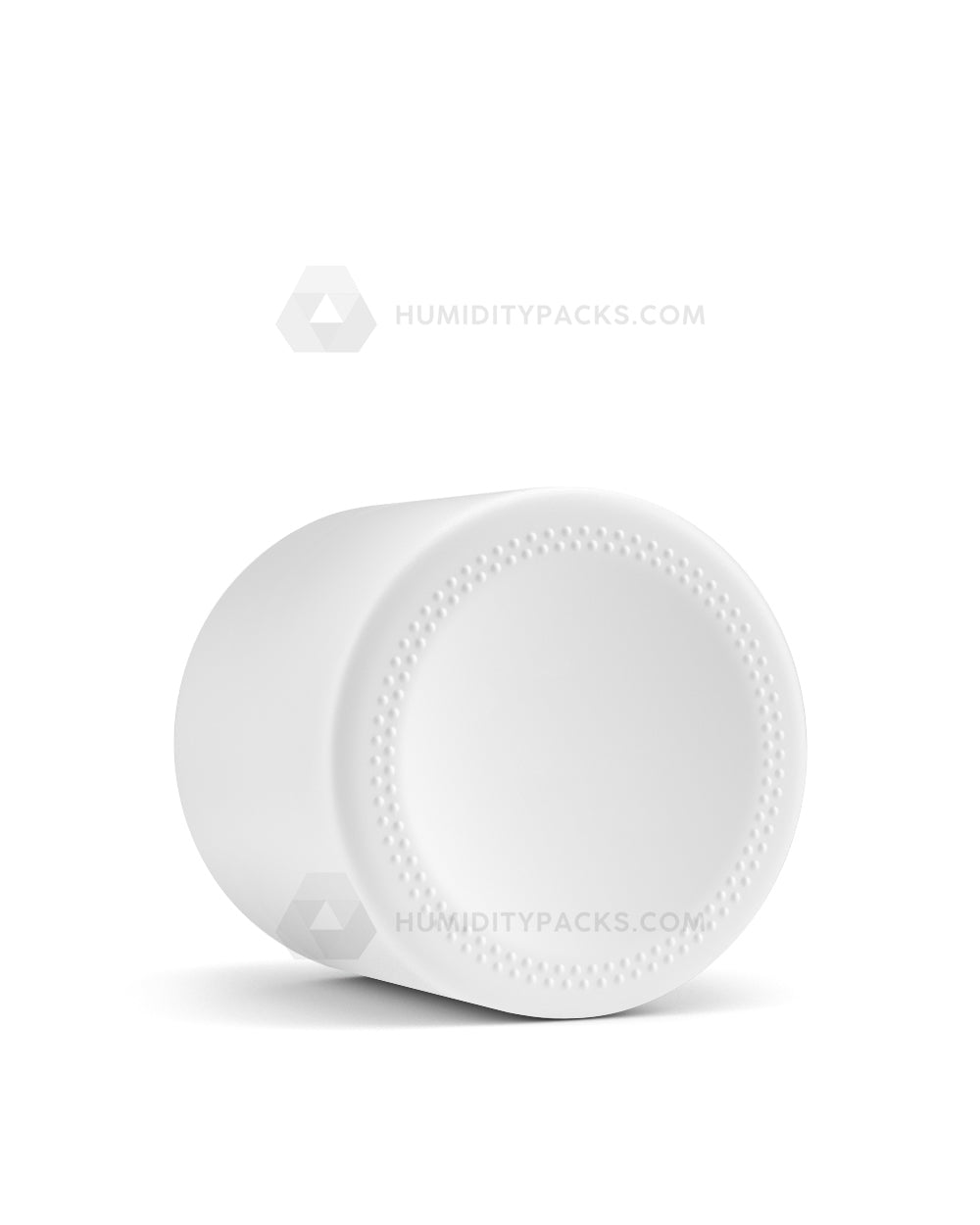 50mm Straight Sided Matte White 3oz Glass Jar 100/Box
The ultimate protection: These 3 oz Straight-Sided Matte White Glass Jars deliver an unmatched combination of style and security for your flower products. With a sleek and modern appearance, these jars give your products the polished presentation they deserve. The sturdy, thick glass ensures your items remain in pristine condition, while the high transparency showcases your products in their true and unadulterated form.
Crafted from top-quality, hygienic glass, these storage jars offer an airtight solution that effectively locks out odors and moisture. The flat cap and straight walls of these jars make them the perfect canvas for your company's personalized label. Collaborate with our talented design team to create custom branded labels, tamper evident bands, or to incorporate your existing artwork.
These glass jars not only provide an elegant and secure packaging solution for your flower products but also make it easy for you to add a touch of personalization. Don't compromise on style or safety when you can have both with these 3 oz Straight-Sided Matte White Glass Jars. Trust in their ability to keep your products fresh, protected, and ready to impress.

SPECIFICATIONS

| | |
| --- | --- |
| Fluid Volume | 3oz |
| Approximate Flower Capacity (g) | 3g - 4g |
| Dram | 48 |
| Cap Size Utilized (mm) | 50mm |
| Threading | 400 |
| Color | White |
| Material | Glass |
DIMENSIONS
| | |
| --- | --- |
| Total Height (mm) | 63mm |
| Neck Height (mm) | 12mm |
| Neck Diameter (outer) (mm) | 51mm |
| Neck Diameter (inner) | 40mm |
| Body Diameter (inner) (mm) | 52mm |
| Base Diameter (mm) | 57mm |
| Glass Thickness (mm) | 3mm |
| Max Label Size (mm) w x h | 180 x 42 |