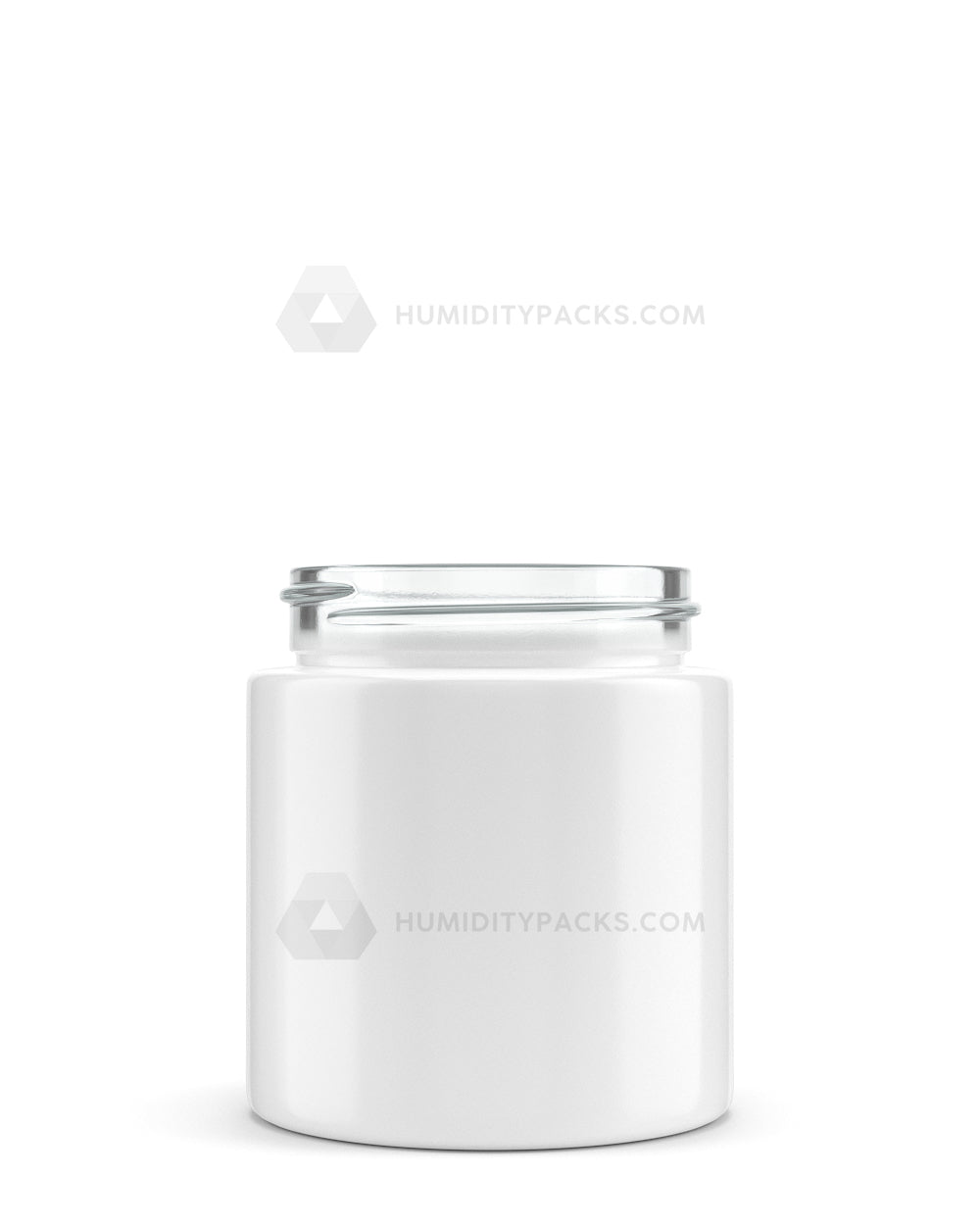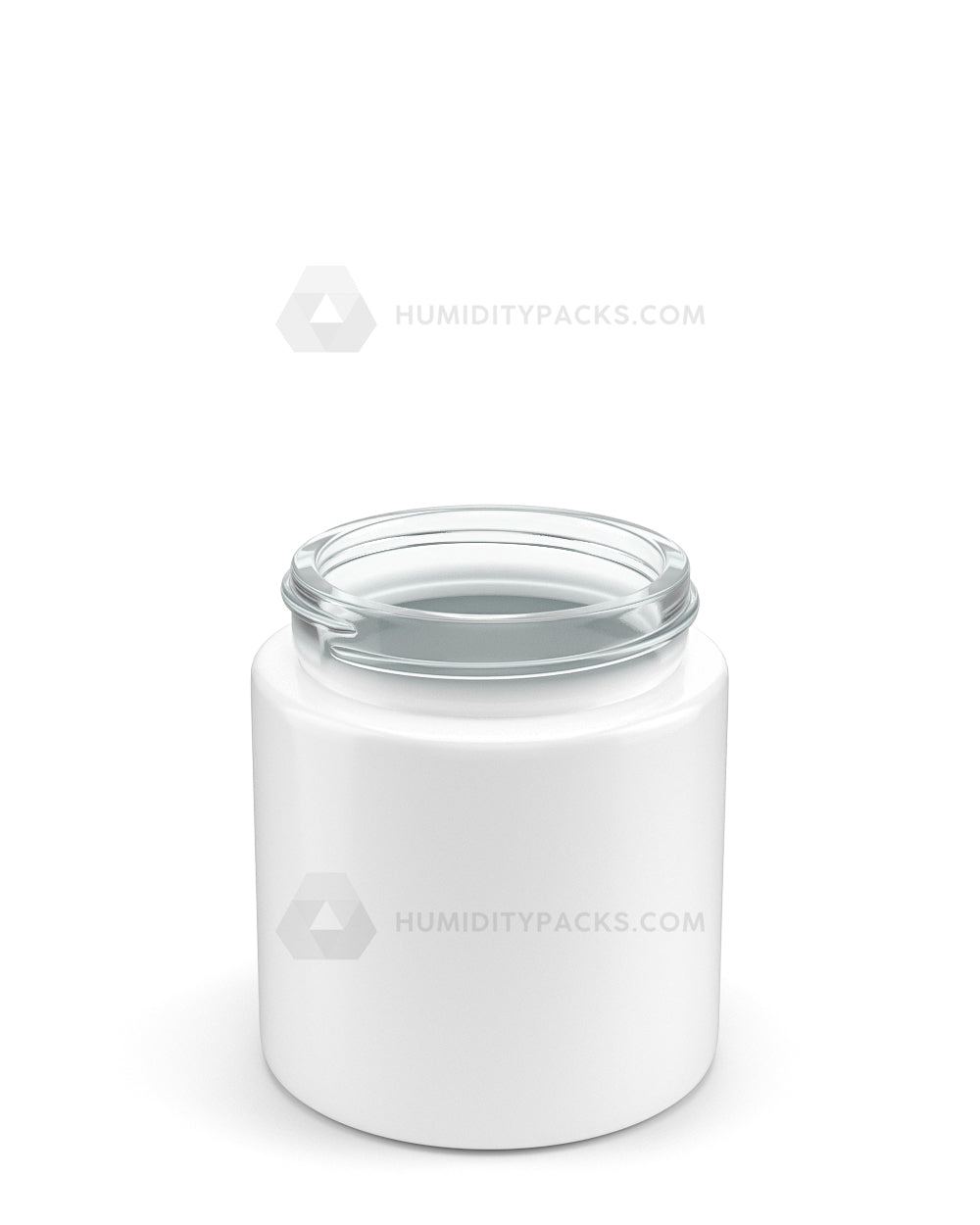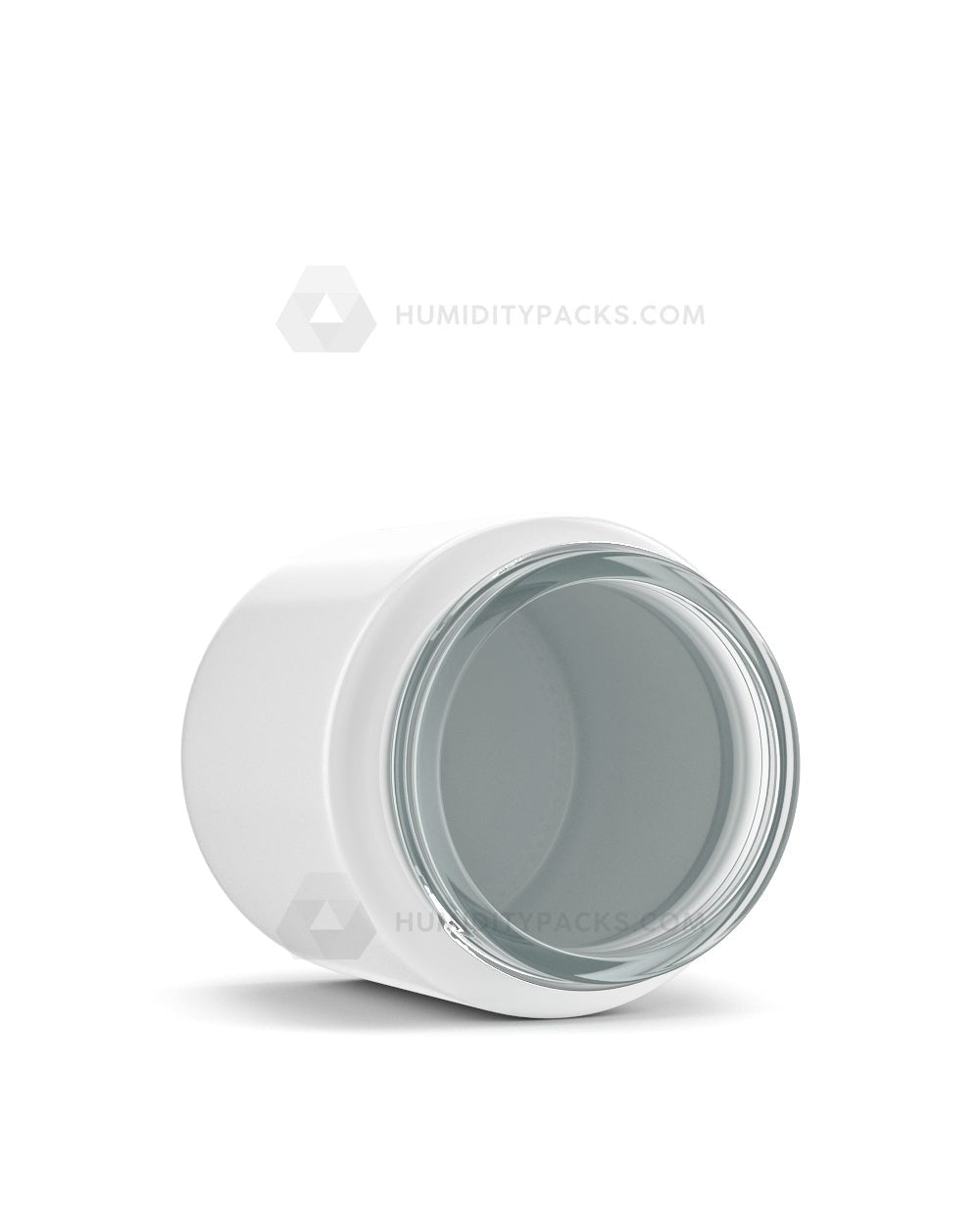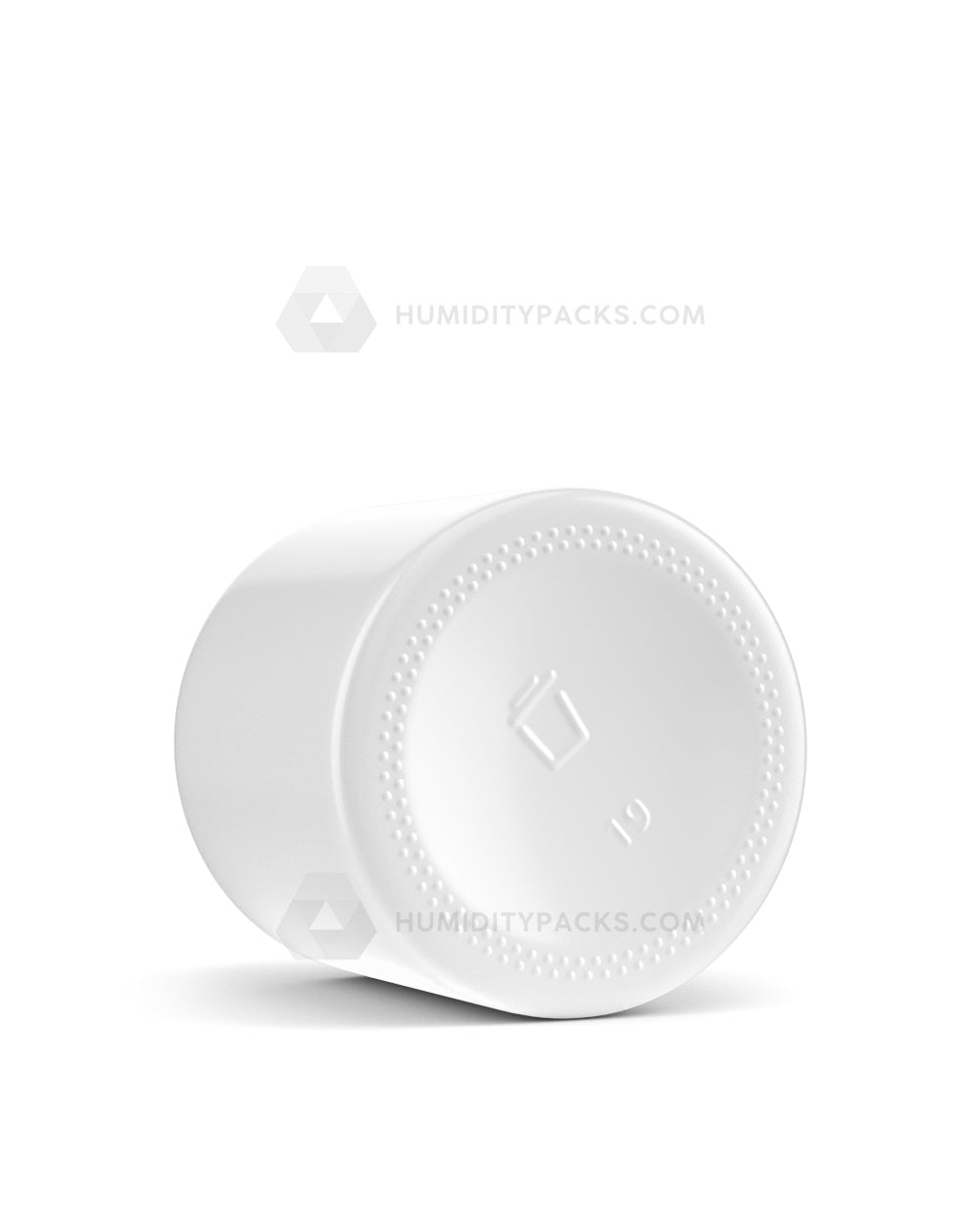 50mm Straight Sided Glossy White 3oz Glass Jar 100/Box
The most romantic new packaging in our glass jar series is this lovely new white jar. Additionally, she is prepared for 3 to 4 grams of flower, or the range that an eighth falls within, at 3 ounces with straight sides. Since an 8th weighs 3.5 grams and is the most widely used flower flower product, it pays to have an alluring, appealing assortment of 8ths in your collection.

These magnificent white glass jars are absolutely lovely, and their complete opacity serves three crucial purposes. First off, it aids in compliance with legal requirements. Second, it allows you more room to add your branding on these lovely jars. Thirdly, it prevents sunlight from damaging your flower's shelf life.

SPECIFICATIONS

| | |
| --- | --- |
| Fluid Volume | 3oz |
| Approximate Flower Capacity (g) | 3g - 4g |
| Dram | 48 |
| Cap Size Utilized (mm) | 50mm |
| Threading | 400 |
| Color | White |
| Material | Glass |
DIMENSIONS
| | |
| --- | --- |
| Total Height (mm) | 63mm |
| Neck Height (mm) | 12mm |
| Neck Diameter (outer) (mm) | 51mm |
| Neck Diameter (inner) | 40mm |
| Body Diameter (inner) (mm) | 52mm |
| Base Diameter (mm) | 57mm |
| Glass Thickness (mm) | 3mm |
| Max Label Size (mm) w x h | 180 x 42 |