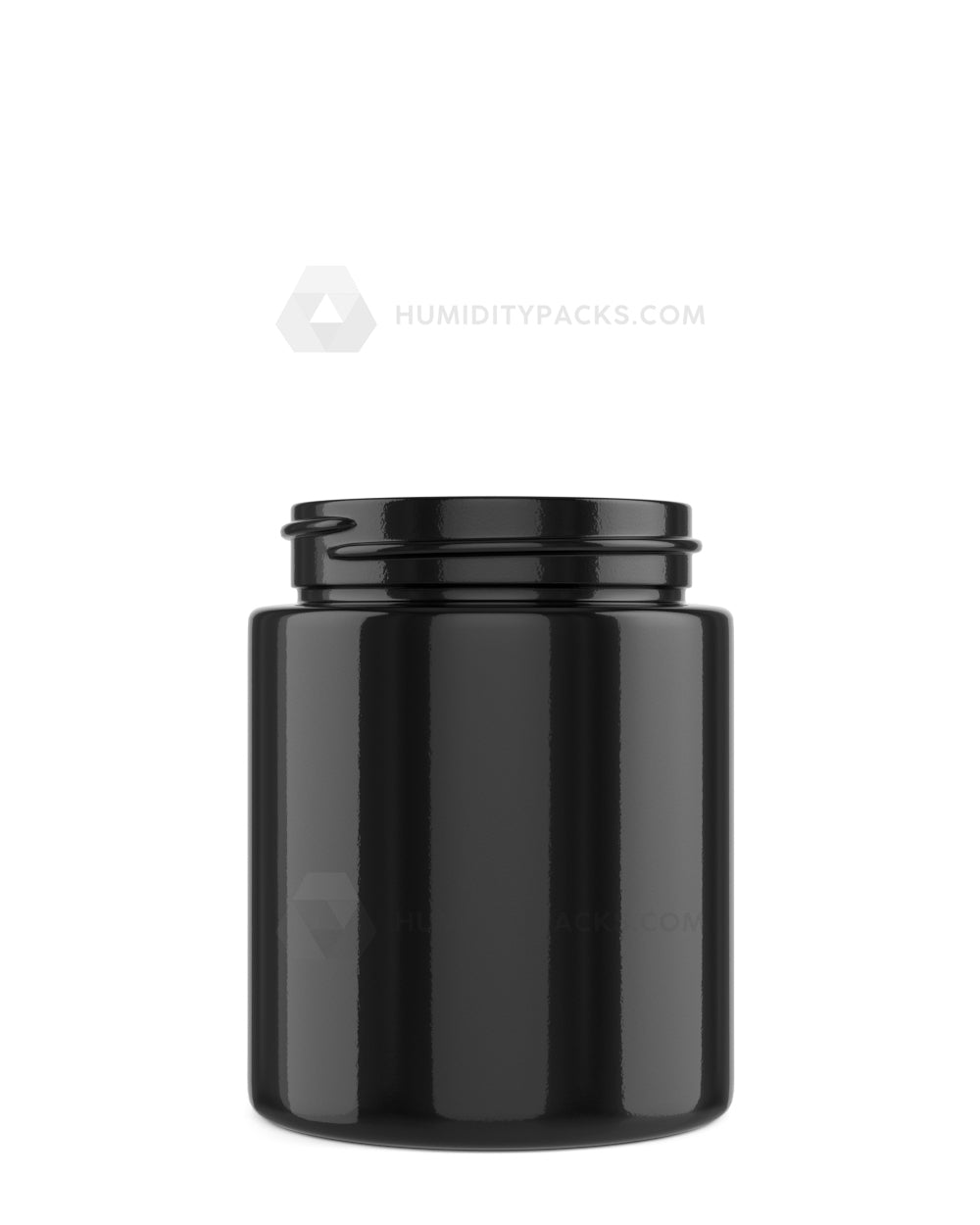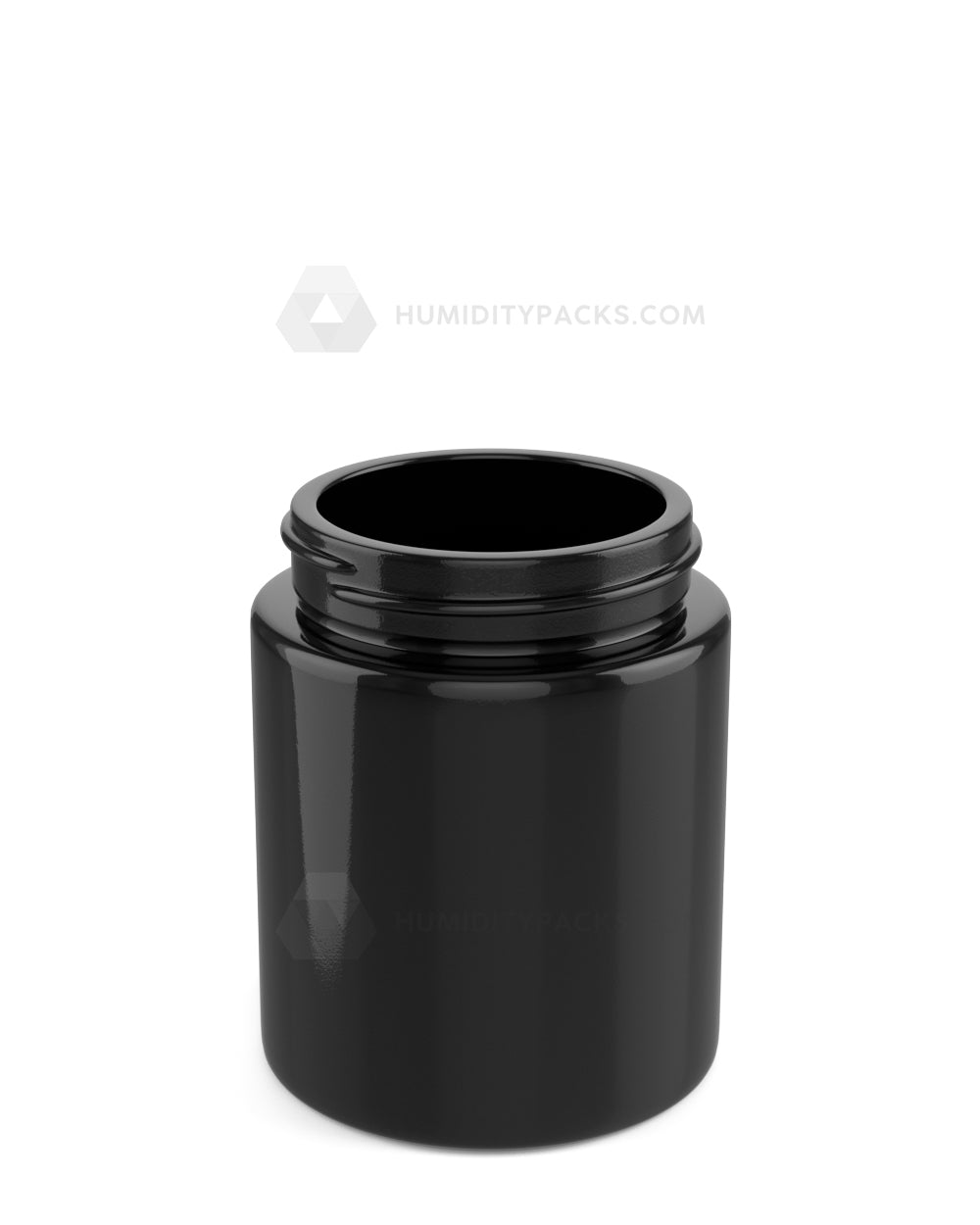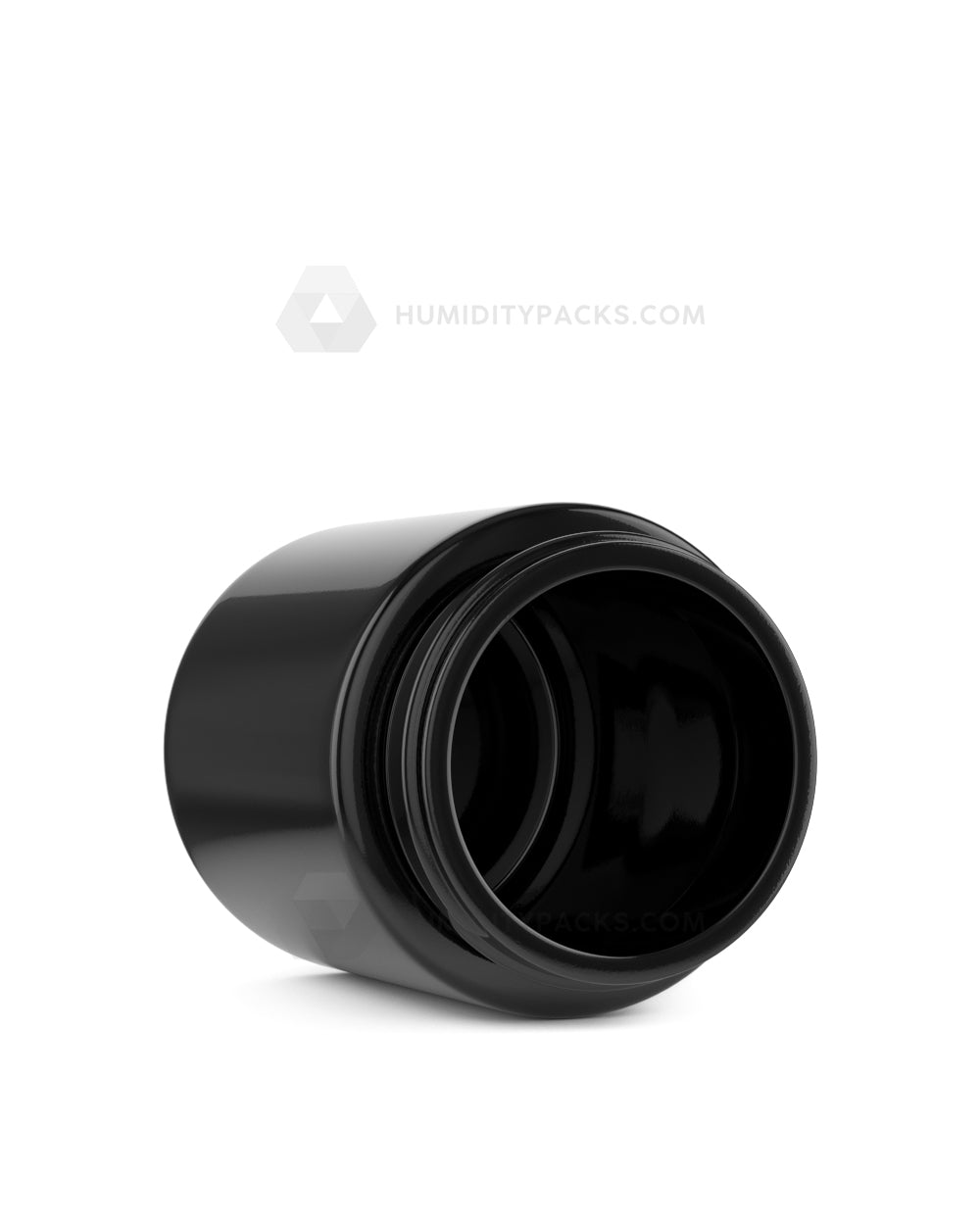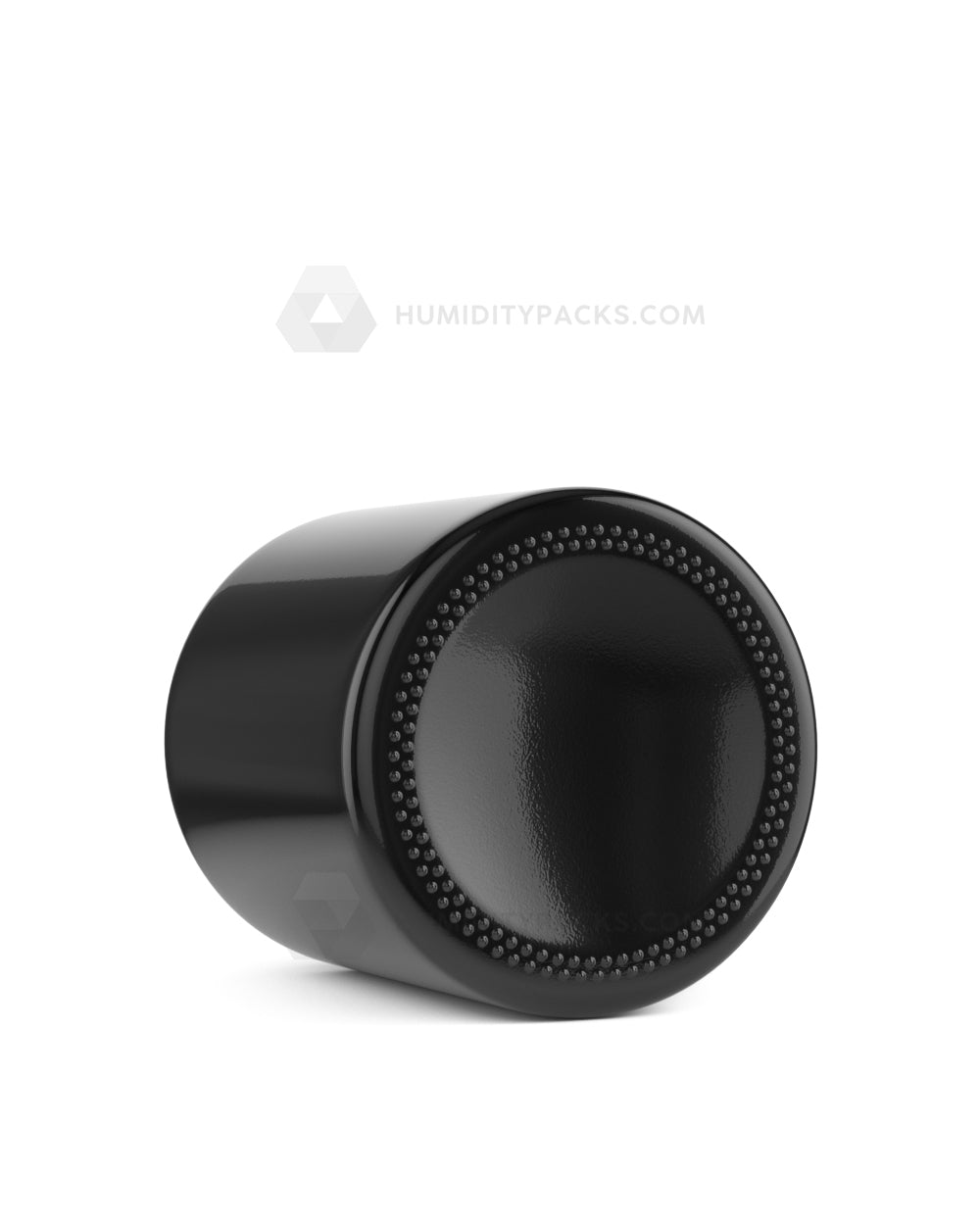 50mm Straight Sided Glossy Black 4oz Glass Jar 100/Box
Glossy black glass jars give the flower your company cultivates elegance and safety. Finding the right kind of packaging may not always be simple, but black glass jars offer a sophisticated appearance and legal solution.

The 4 oz. black jar is a great product to pack in different strains of flower. These jars, which come in boxes of 100 pieces each, are the ideal size to carry more than 5g to 6g. Each jar has a threading size of 50/400, which properly suits the several types of caps we have available on our website. One of the better options on the market is 4 oz. black flower jars. These are made of glass, one of the most hygienic materials for packing, and shield your goods from elements outside their control that can degrade their quality.
Product Certification (FDA): Document
SPECIFICATIONS

| | |
| --- | --- |
| Fluid Volume | 4oz |
| Approximate Flower Capacity (g) | 5g - 6g |
| Dram | 64 |
| Cap Size Utilized (mm) | 50mm |
| Threading | 400 |
| Color | Black |
| Material | Glass |
DIMENSIONS
| | |
| --- | --- |
| Total Height (mm) | 69.8mm |
| Neck Height (mm) | 12mm |
| Neck Diameter (outer) (mm) | 50mm |
| Neck Diameter (inner) | 41.7mm |
| Body Diameter (inner) (mm) | 50.3mm |
| Base Diameter (mm) | 56.5mm |
| Glass Thickness (mm) | 3mm |
| Max Label Size (mm) w x h | 180 x 63 |