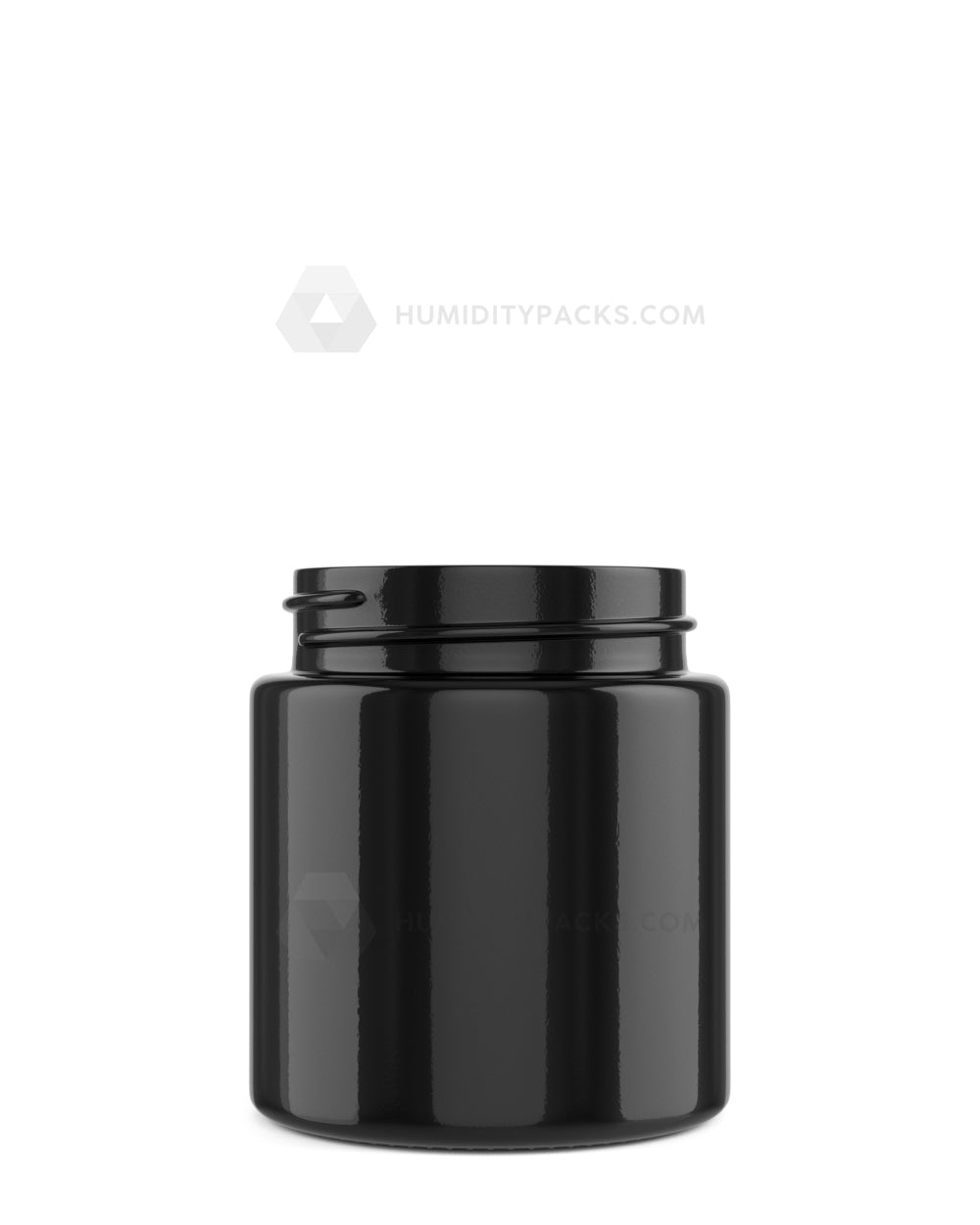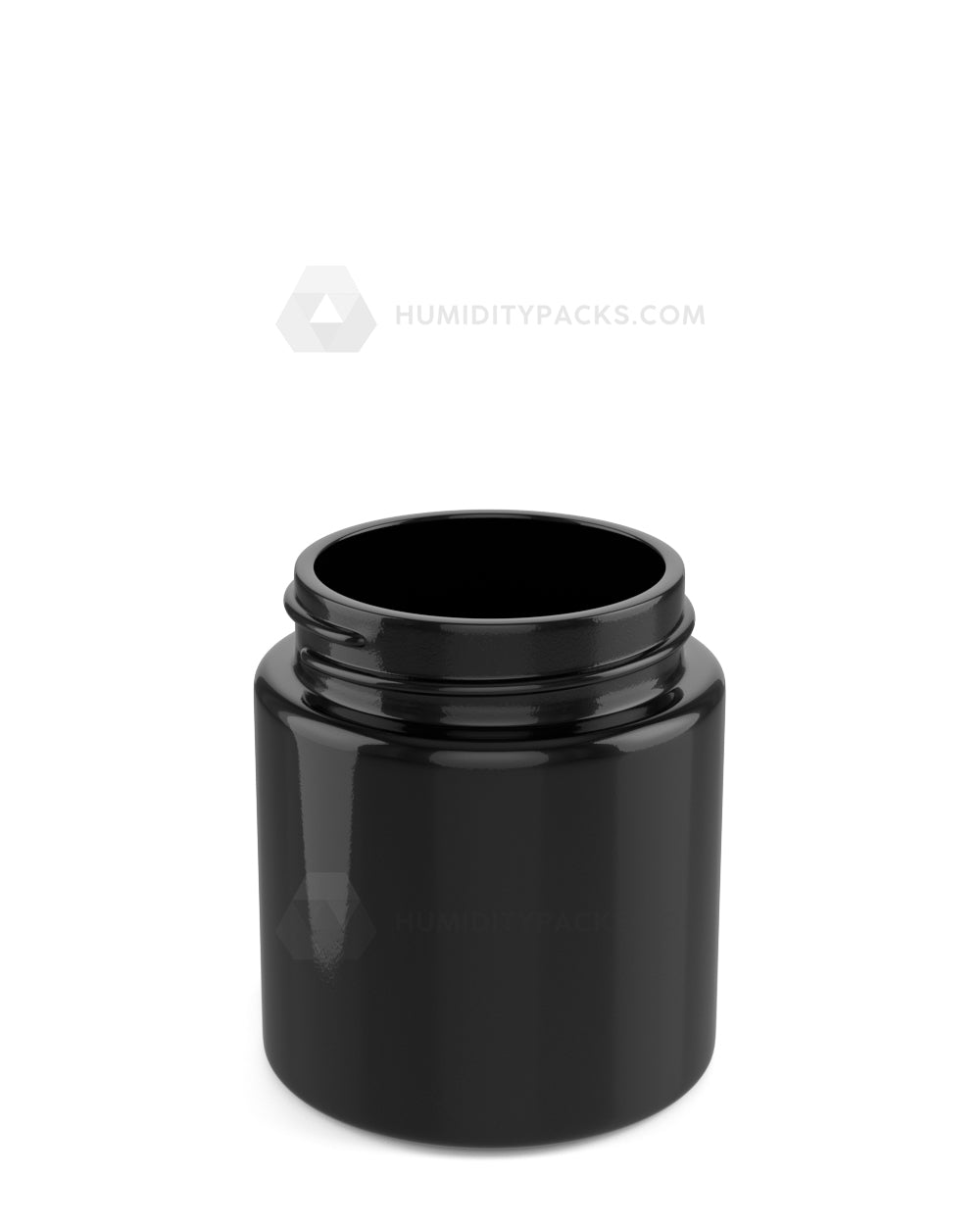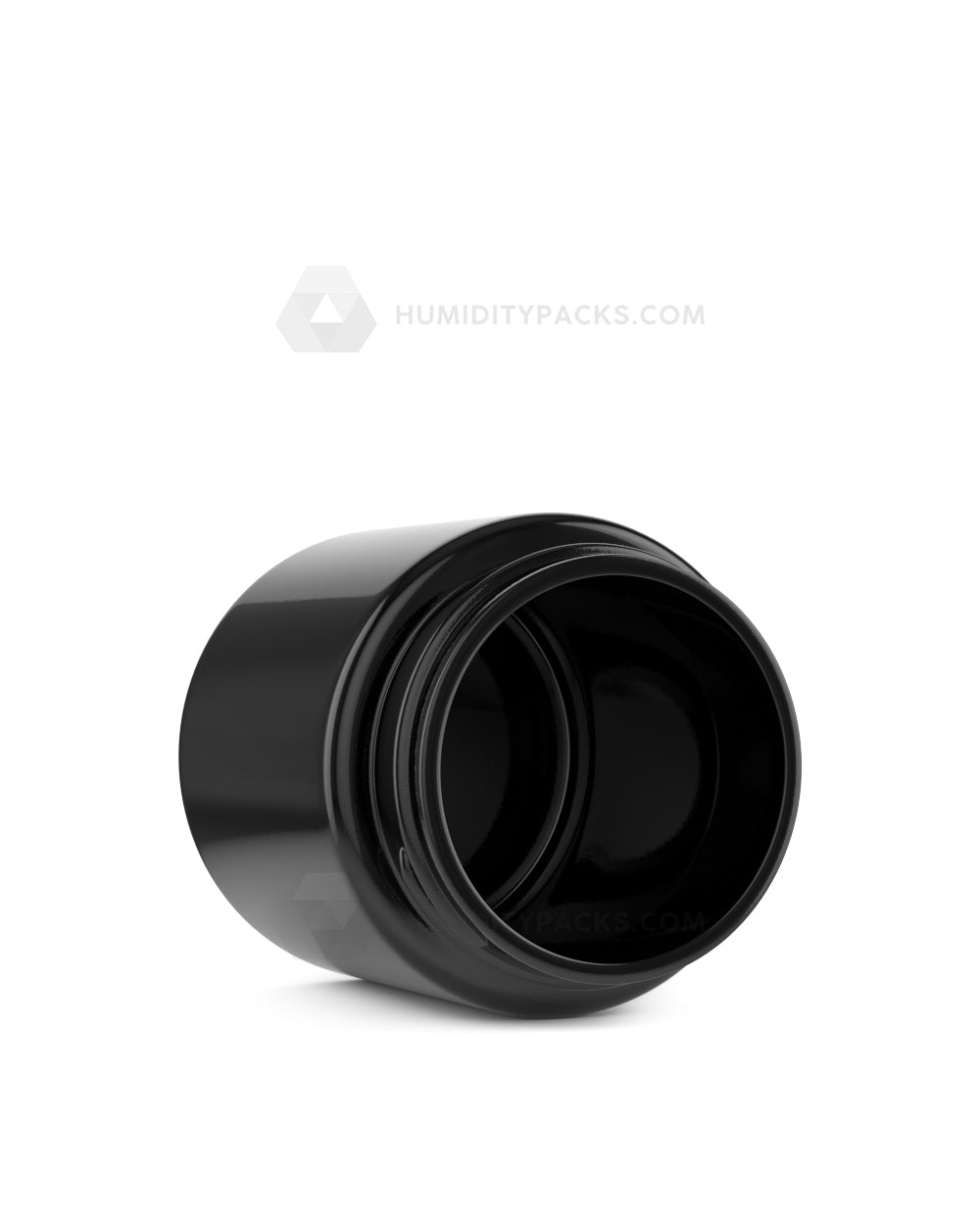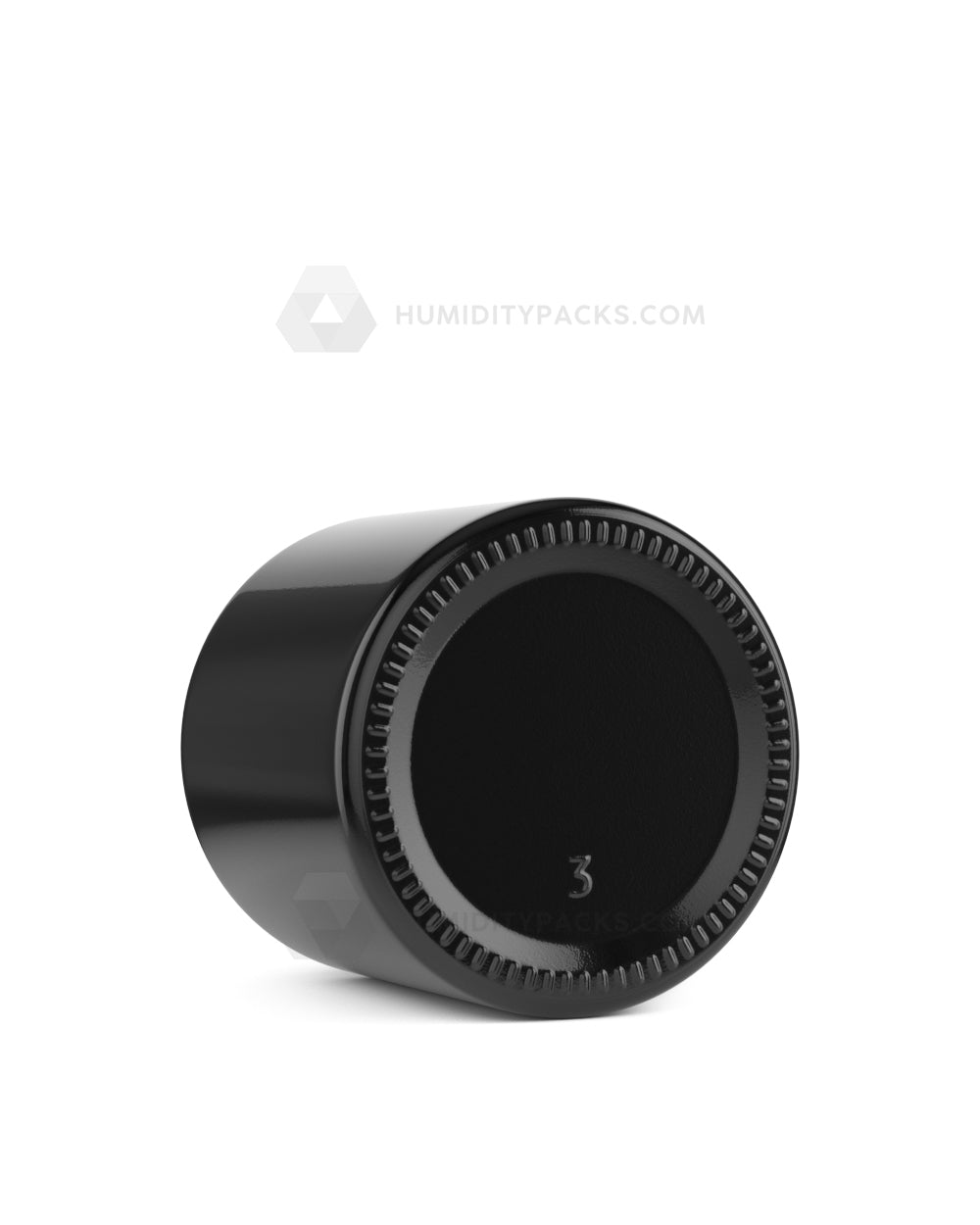 50mm Straight Sided Glossy Black 3oz Glass Jar 150/Box
For the best consumer experience, introduce clients to the correct kind of flower packaging, and the best option is straight-sided 3 oz. black flower jars. Glossy black glass jars, one of the most reliable flower packaging options available, offer a level of slick discretion without sacrificing the quality of your product.

Businesses who want to enhance their products with style while being in compliance could acquire black glass jars in bulk. There are 150 items in each box, and the price-beat promise ensures that you'll get high-quality packaging at a reasonable price. The 3 oz. black jar's glossy appearance also shields items from sunlight-induced deterioration. Additionally compatible with the many cap options on our website is the 50/400 threading.
Product Certification (FDA): DOCUMENT
SPECIFICATIONS

| | |
| --- | --- |
| Fluid Volume | 3oz |
| Approximate Flower Capacity (g) | 3g - 4g |
| Dram | 48 |
| Cap Size Utilized (mm) | 50mm |
| Threading | 400 |
| Color | Black |
| Material | Glass |
DIMENSIONS
| | |
| --- | --- |
| Total Height (mm) | 62.4mm |
| Neck Height (mm) | 12mm |
| Neck Diameter (outer) (mm) | 50.2mm |
| Neck Diameter (inner) | 41mm |
| Body Diameter (inner) (mm) | 52mm |
| Base Diameter (mm) | 56.7mm |
| Glass Thickness (mm) | 3mm |
| Max Label Size (mm) w x h | 180 x 42 |