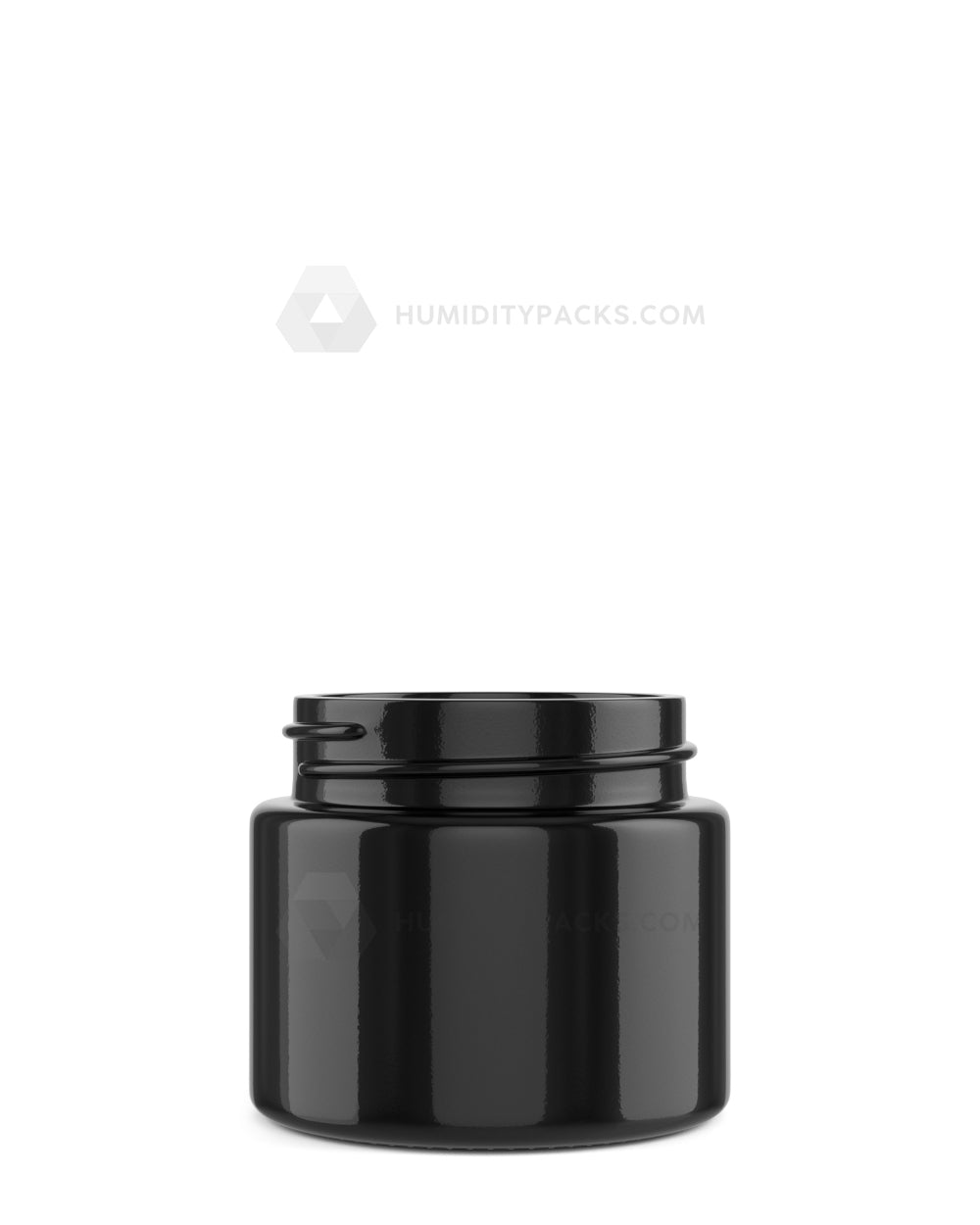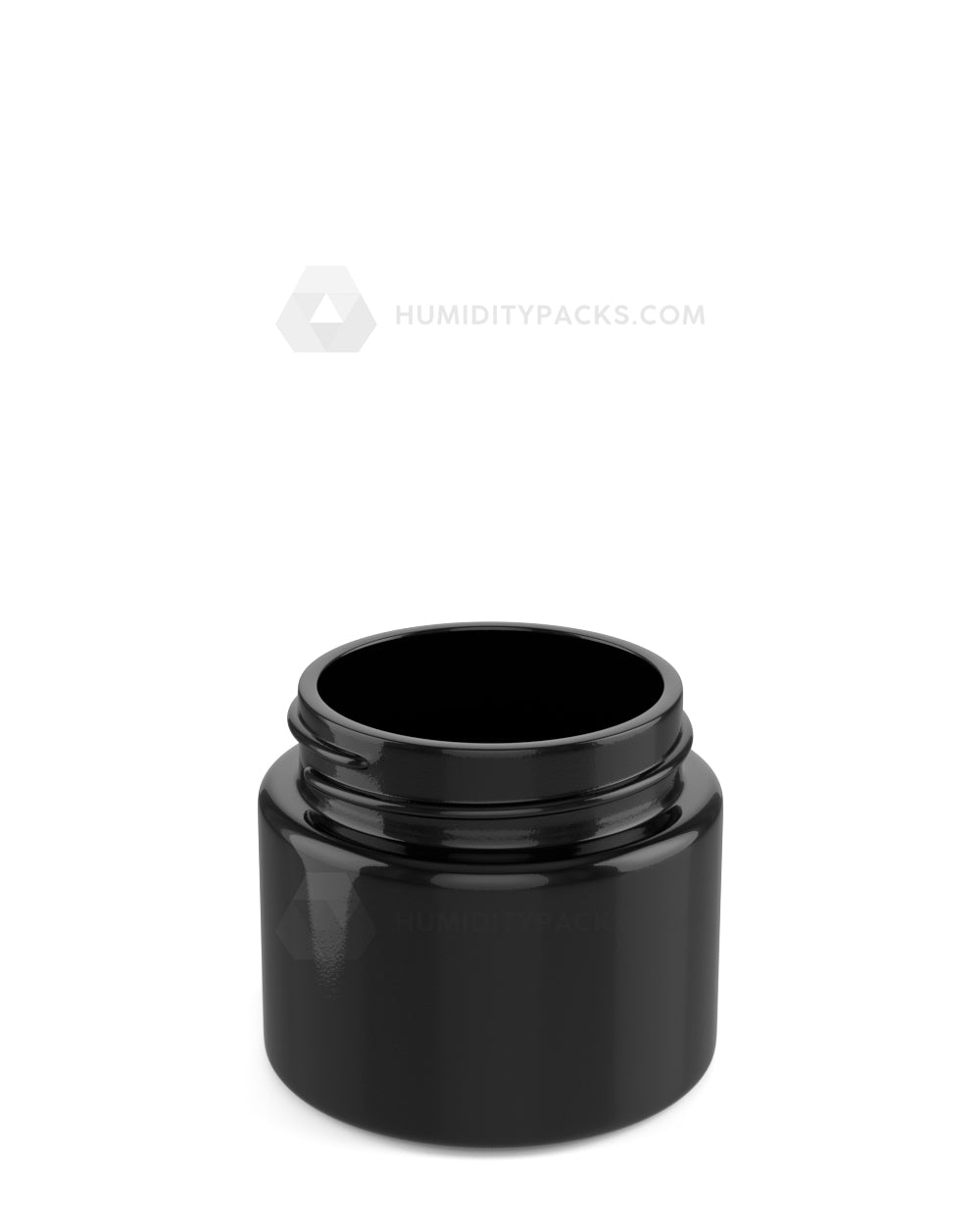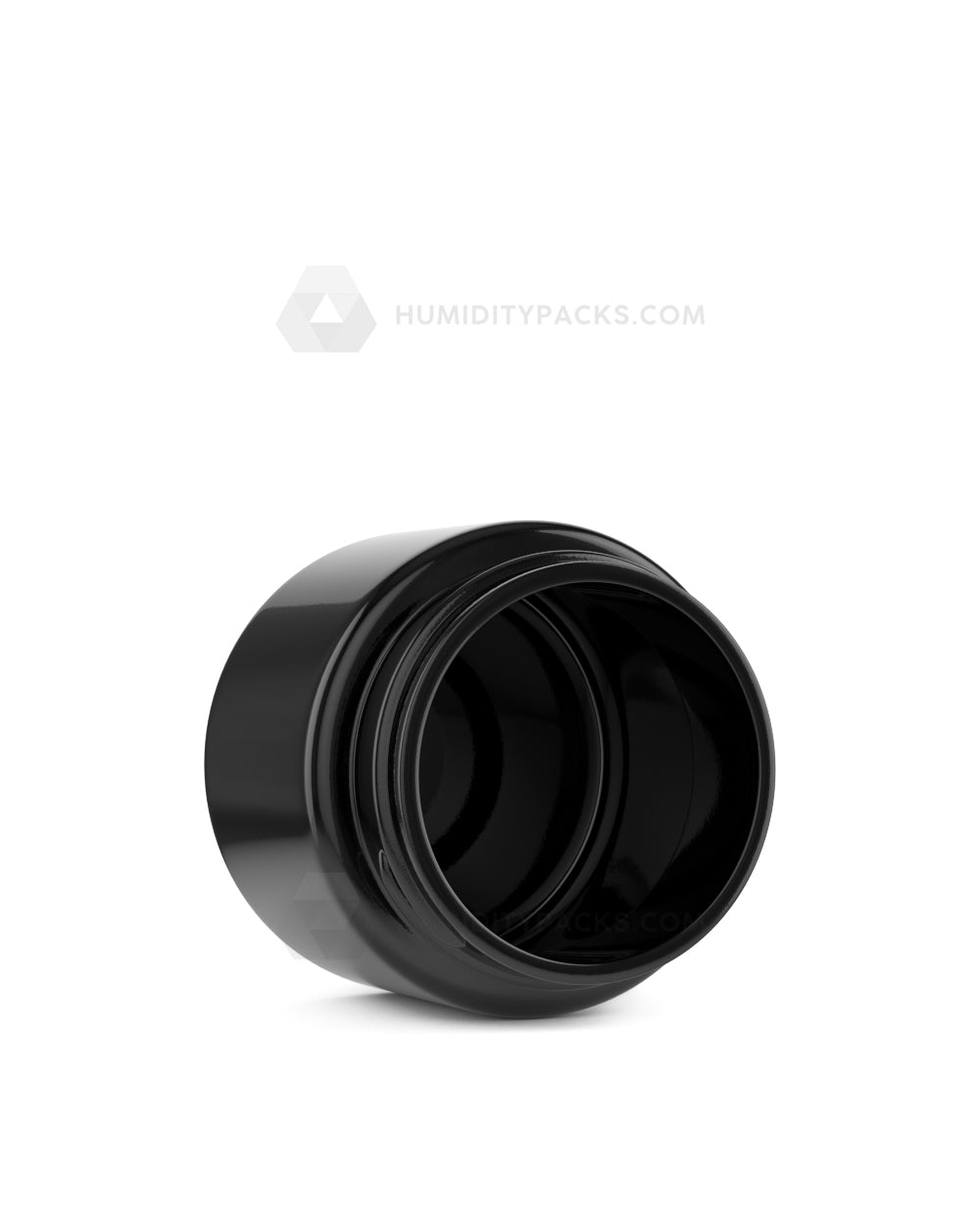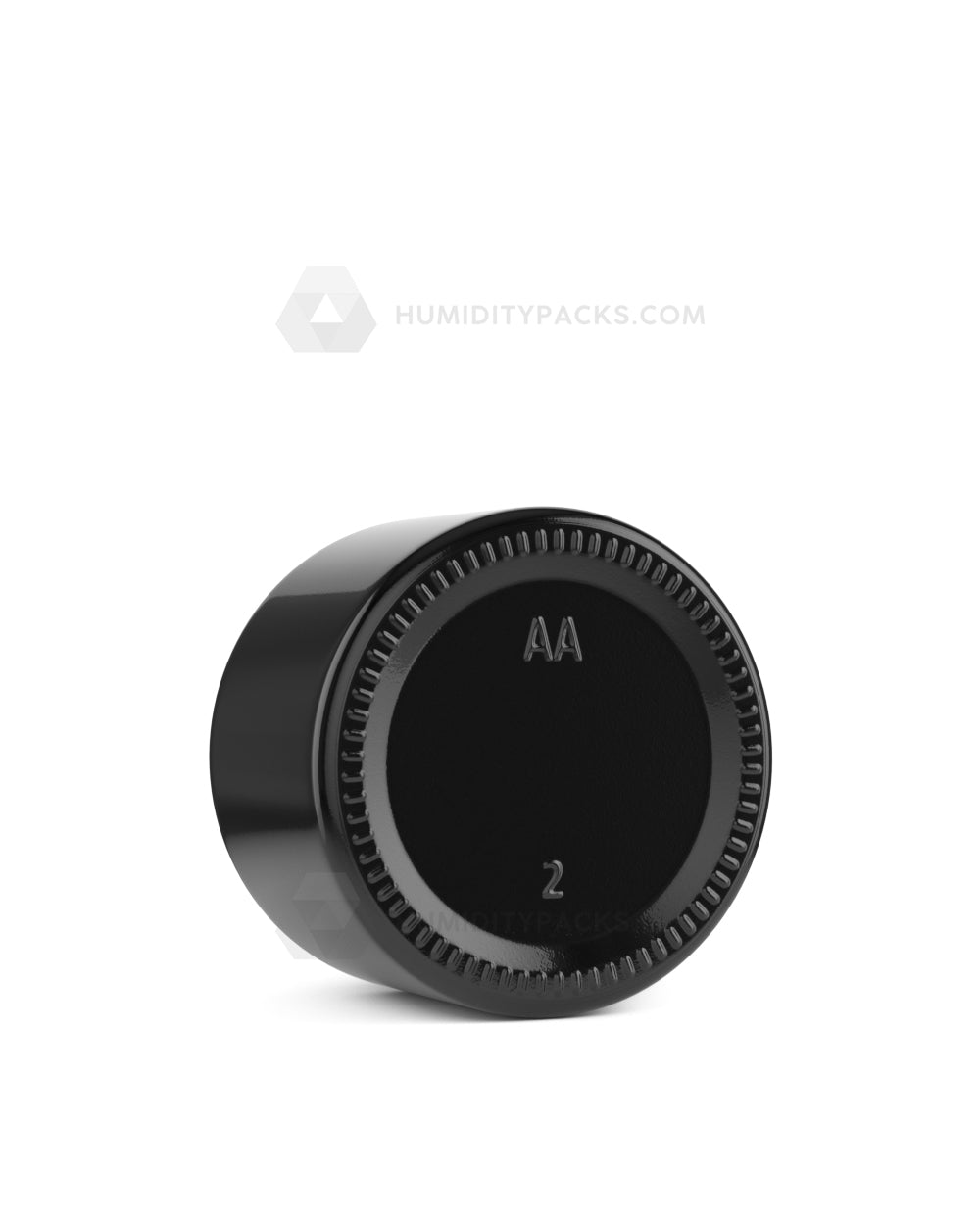 50mm Straight Sided Glossy Black 2oz Glass Jar 200/Box
Black glass jars are the most upscale container on the market for packaging flower flower. Through airtight seals and sunlight blocking, glass jars with straight sides aid in maintaining the quality of your flower goods.

The 2 oz. black jar is a great size for cases, display shelves, and sturdy packing for sales. Black glass 2 oz. jars are sold in boxes of 200. Glass is one of the most hygienic materials, and the body of the bottle is wrapped in a stylish, glossy black finish.

The 2 oz. black flower jars have a capacity of up to 1 to 2 grams of flower. Black 2 oz. jars are threaded 50/400. The glossy black exterior gives your shelves an elegant touch.
Product Certification (FDA): Document
SPECIFICATIONS

| | |
| --- | --- |
| Fluid Volume | 2oz |
| Approximate Flower Capacity (g) | 6g - 7g |
| Dram | 32 |
| Cap Size Utilized (mm) | 50mm |
| Threading | 400 |
| Color | Black |
| Material | Glass |
DIMENSIONS
| | |
| --- | --- |
| Total Height (mm) | 50.3mm |
| Neck Height (mm) | 11.5mm |
| Neck Diameter (outer) (mm) | 50.1mm |
| Neck Diameter (inner) | 40.8mm |
| Body Diameter (inner) (mm) | 51.2mm |
| Base Diameter (mm) | 56.65mm |
| Glass Thickness (mm) | 3mm |
| Max Label Size (mm) w x h | 180 x 30 |