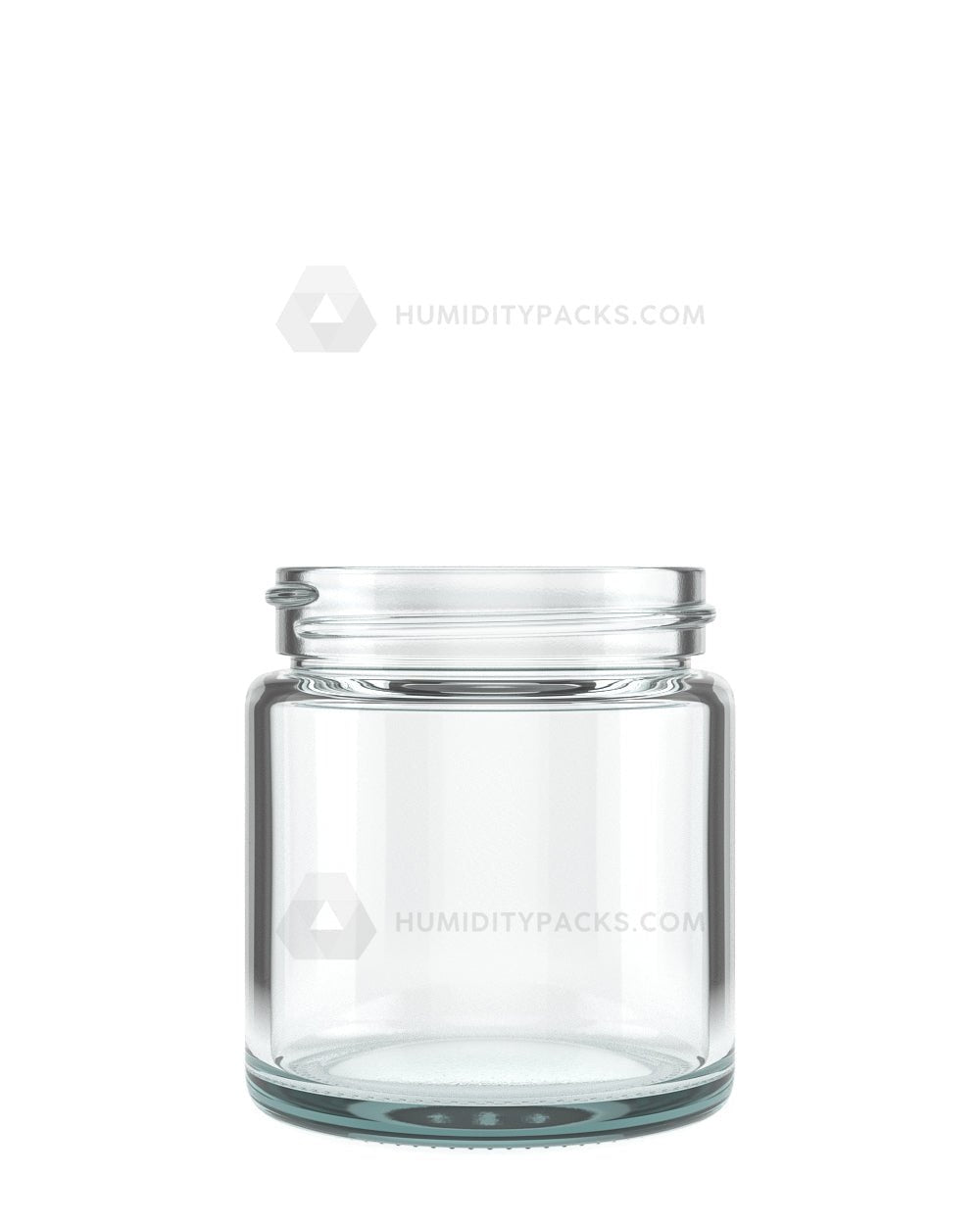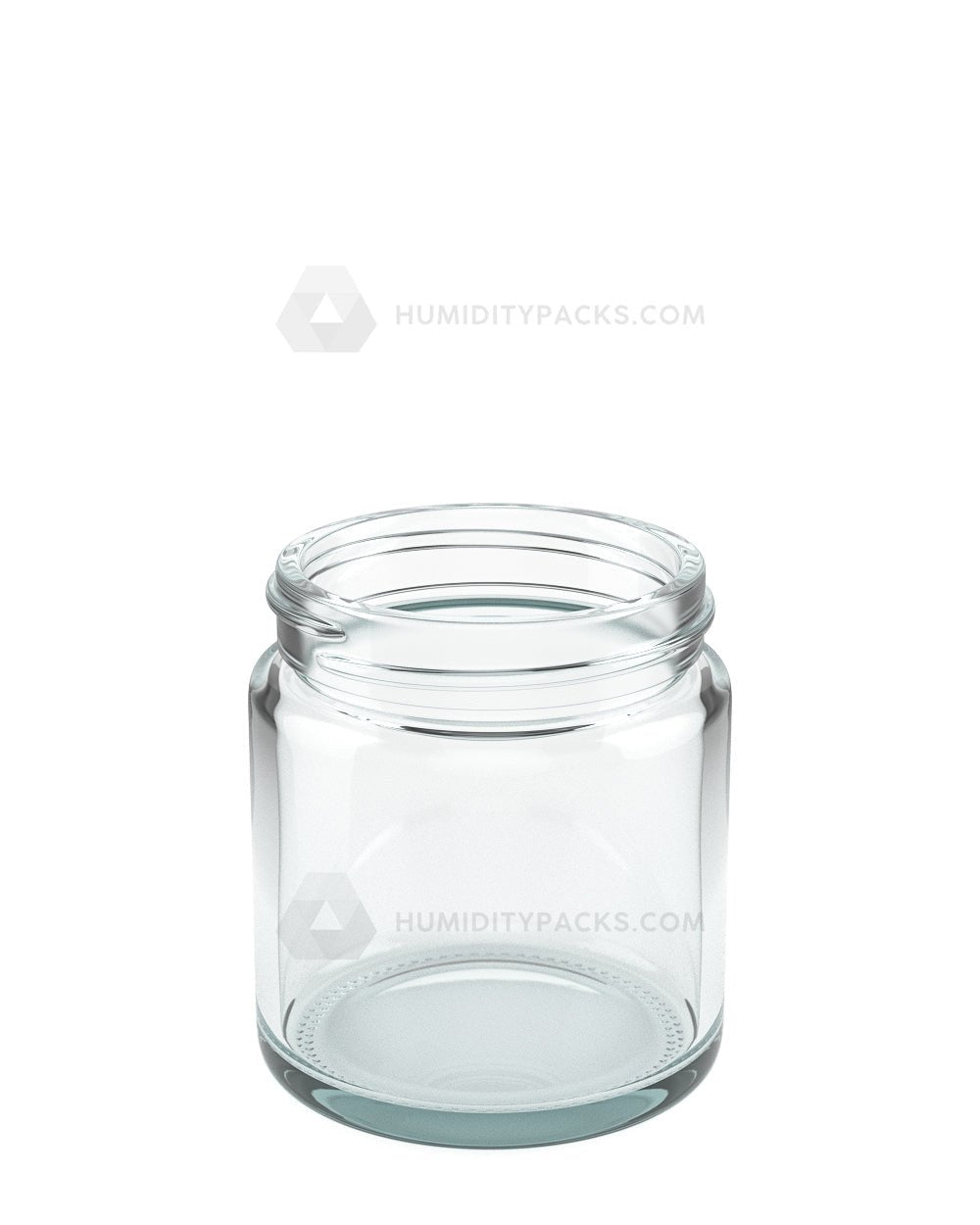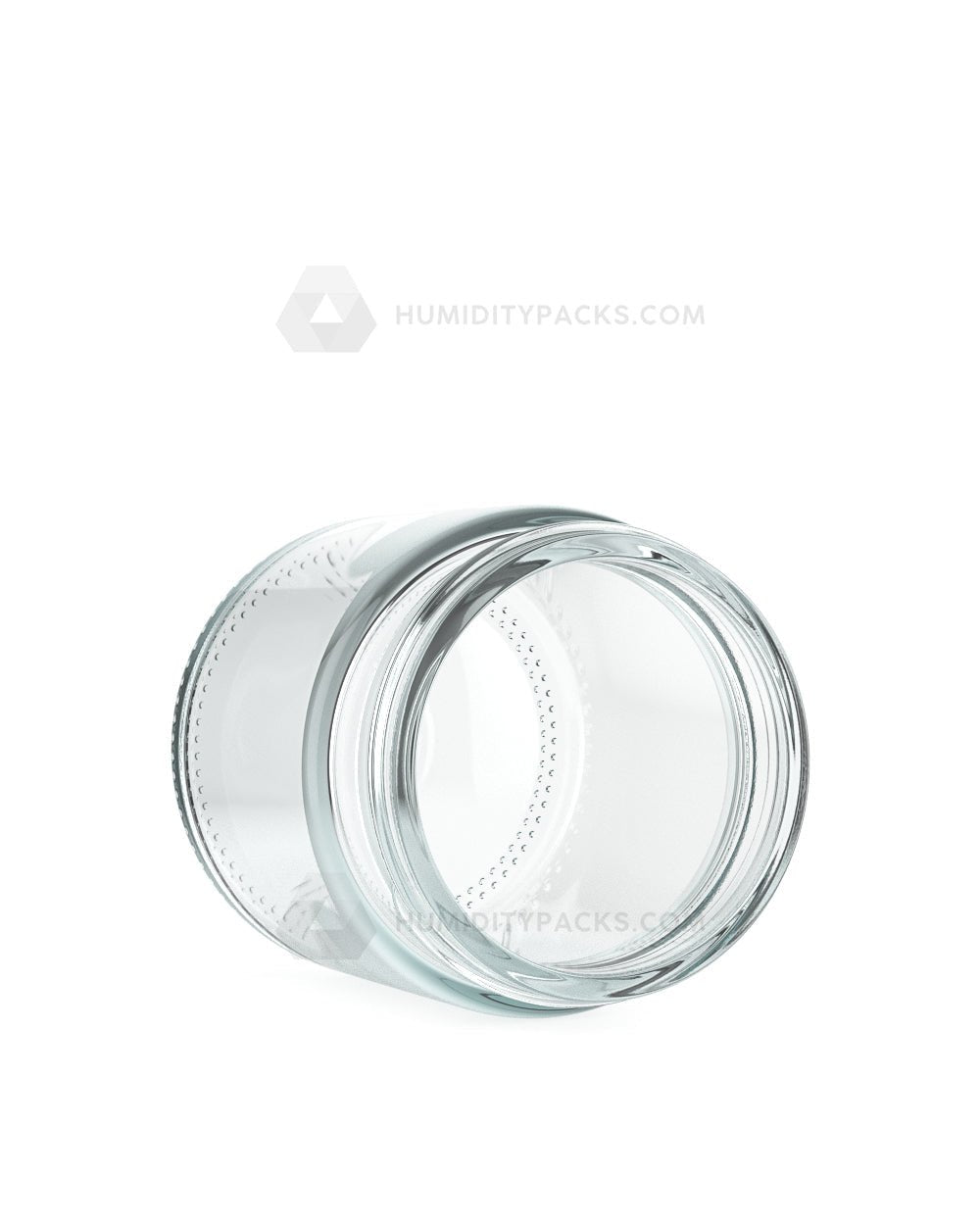 50mm Straight Sided Clear 3oz Glass Jar 100/Box
Child-resistant flower packaging is more important than ever, and these 3 oz Straight-Sided Clear Glass Jars offer both style and security. It has the appearance and value that your flower product deserves due to its thick and robust glass. Furthermore, the high transparency glass ensures that your product is displayed authentically and unaltered.

In the Glass: Made of premium, sanitary glass, these storage jars provide an airtight, odor- and moisture-resistant storage option.

The flat top of the cap and the jar's straight walls provide an ideal platform for your company's custom label. Whether you need custom branded labels, tamper evident bands, or you already have artwork, you can work with our skilled custom design team.
This jar is compatible with these lids: GJCR1/2/3/4-WCAP (white) and GJCR1/2/3/4-BCAP (black).

SPECIFICATIONS

| | |
| --- | --- |
| Fluid Volume | 3oz |
| Approximate Flower Capacity (g) | 3g - 4g |
| Dram | 48 |
| Cap Size Utilized (mm) | 50mm |
| Threading | 400 |
| Color | Clear |
| Material | Glass |
DIMENSIONS
| | |
| --- | --- |
| Total Height (mm) | 63mm |
| Neck Height (mm) | 12mm |
| Neck Diameter (outer) (mm) | 51mm |
| Neck Diameter (inner) | 40mm |
| Body Diameter (inner) (mm) | 52mm |
| Base Diameter (mm) | 57mm |
| Glass Thickness (mm) | 3mm |
| Max Label Size (mm) w x h | 180 x 42 |