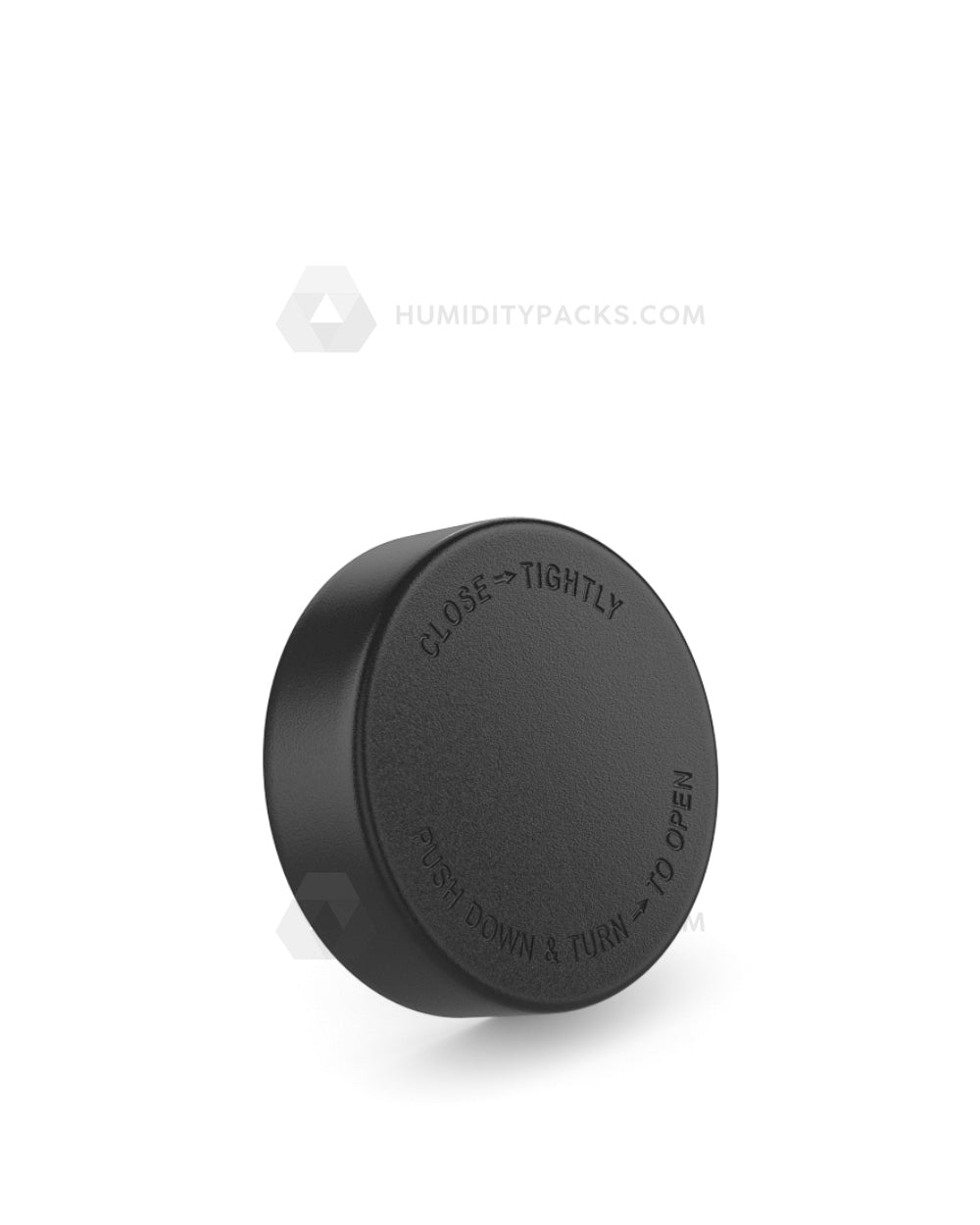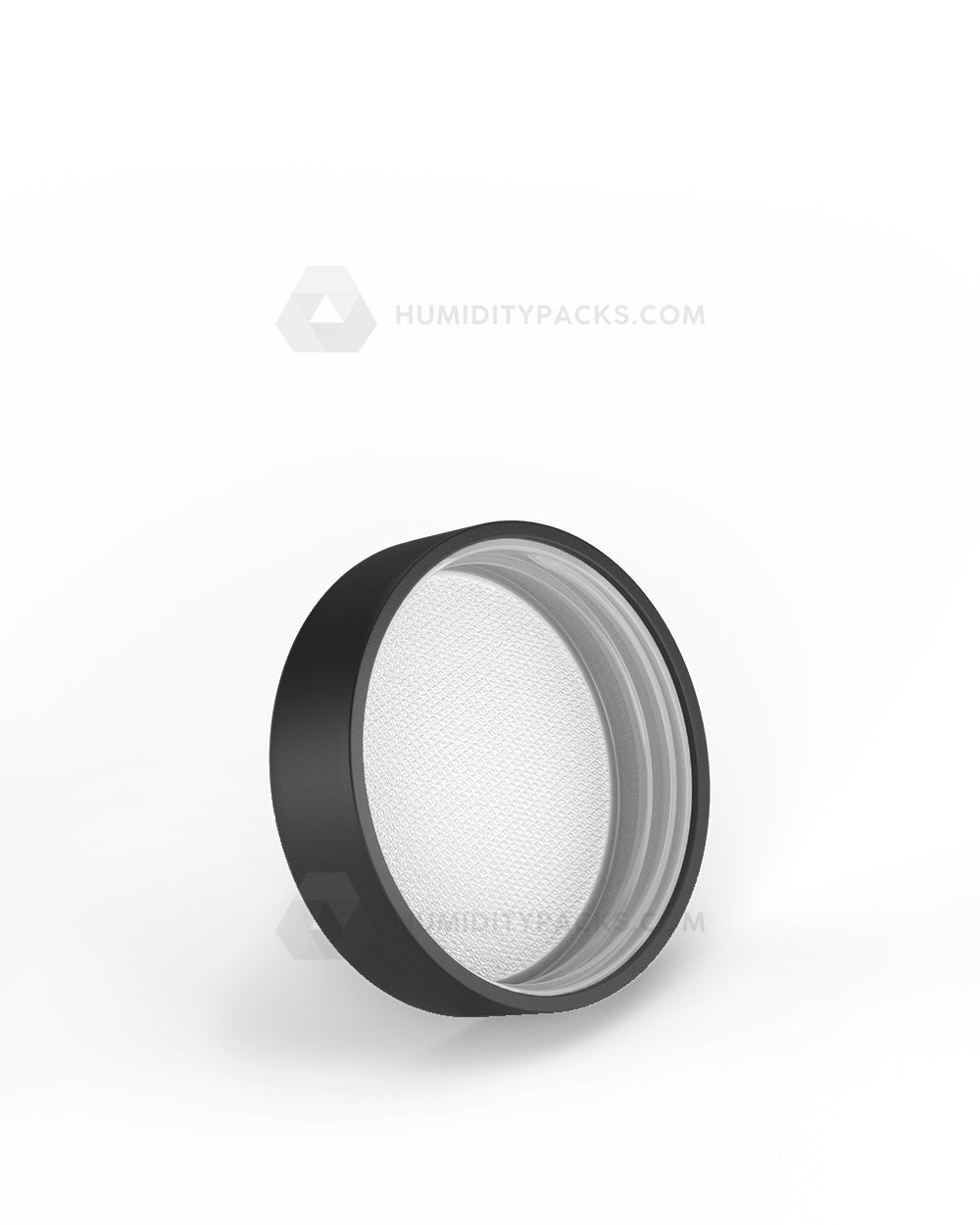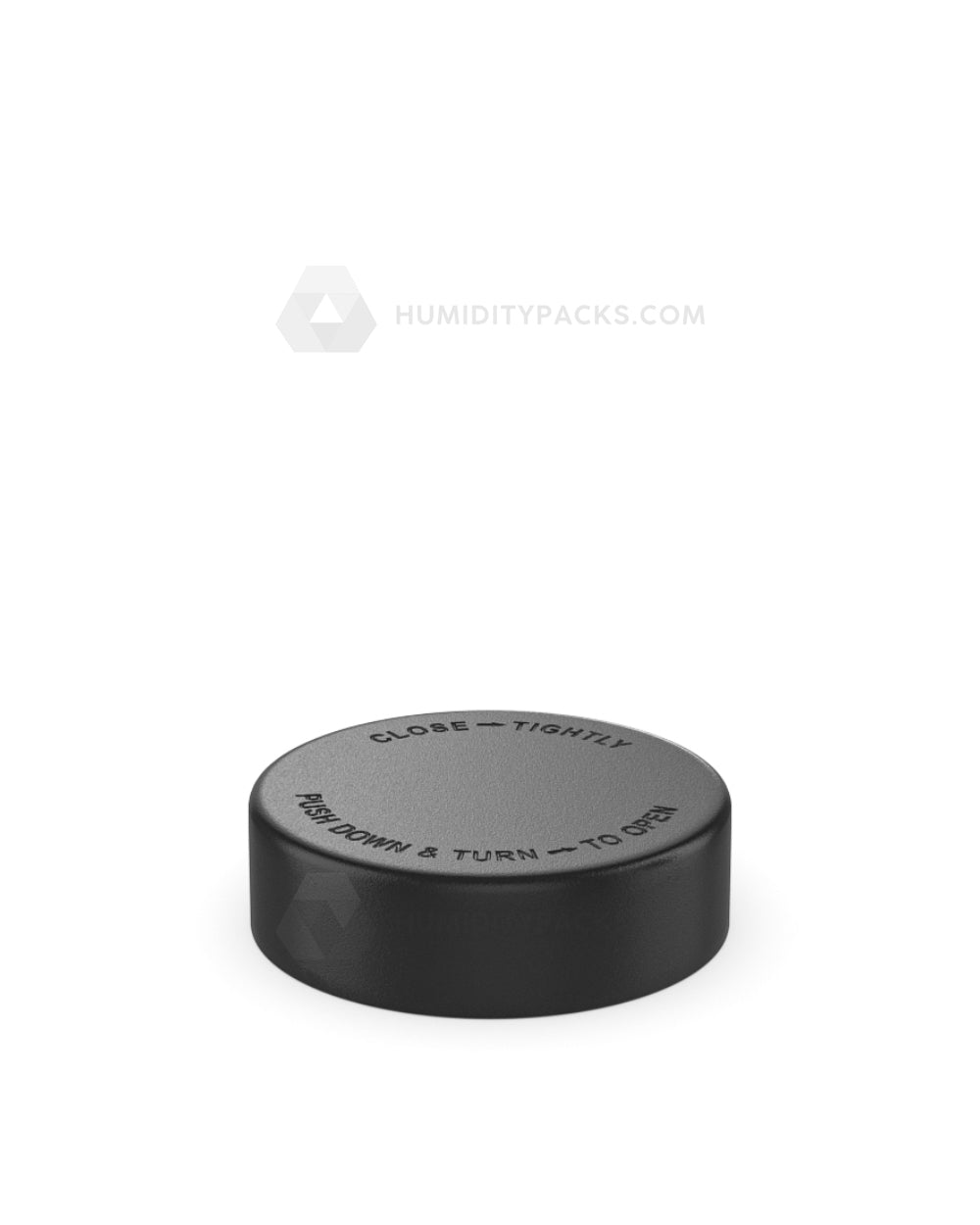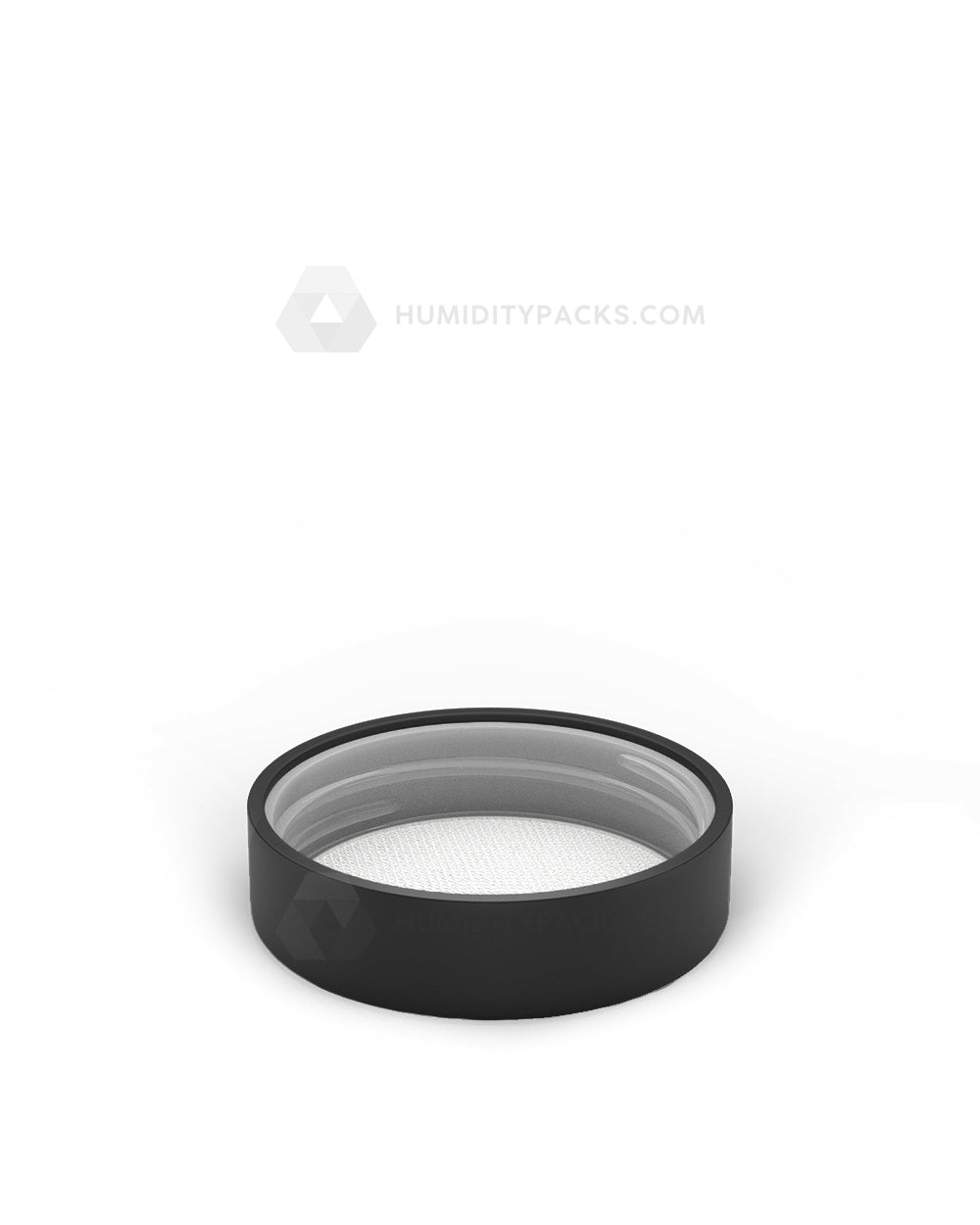 50mm Smooth Push and Turn Child Resistant Plastic Caps With Foam & Heat Liner - Black - 100/Box
Safety, compliance, and aesthetics come together flawlessly in the Smooth Push Down & Turn Plastic Caps. The name of this closure in matte black may be challenging to say, but it has a crucial function: it protects both your products and your clients.
For everyone working in the cannabis industry, compliance is a big problem. Law forbids it. The dedication of your brand to the safety and welfare of your customers is effectively embodied by this child-resistant feature. Your items are safeguarded from unlawful use by adhering to packaging laws. That is most definitely mental peace.
It is our responsibility to enter the information. The cannabis jars with threads 50/400 that these caps fit. This common sizing ensures that they will exactly fit your products, whether you sell cannabis flower or delectable delicacies.

SPECIFICATIONS

| | |
| --- | --- |
| Cap Size (mm) | 50mm |
| Cap Threading | 400 |
| Child Resistant | Yes |
| Color | Black |
| Cap Style | Smooth |
| Cap Shape | Flat |
| Cap Finish | Matte |
| Liner Material | Foam |
| Material | Plastic - Polypropylene (PP) |
DIMENSIONS
| | |
| --- | --- |
| Cap Height (mm) | 15.35mm |
| Cap Diameter (mm) | 57mm |
| Cap Thickness (mm) | 2.1mm |
| Max Label Size Diameter (mm) | 51mm |