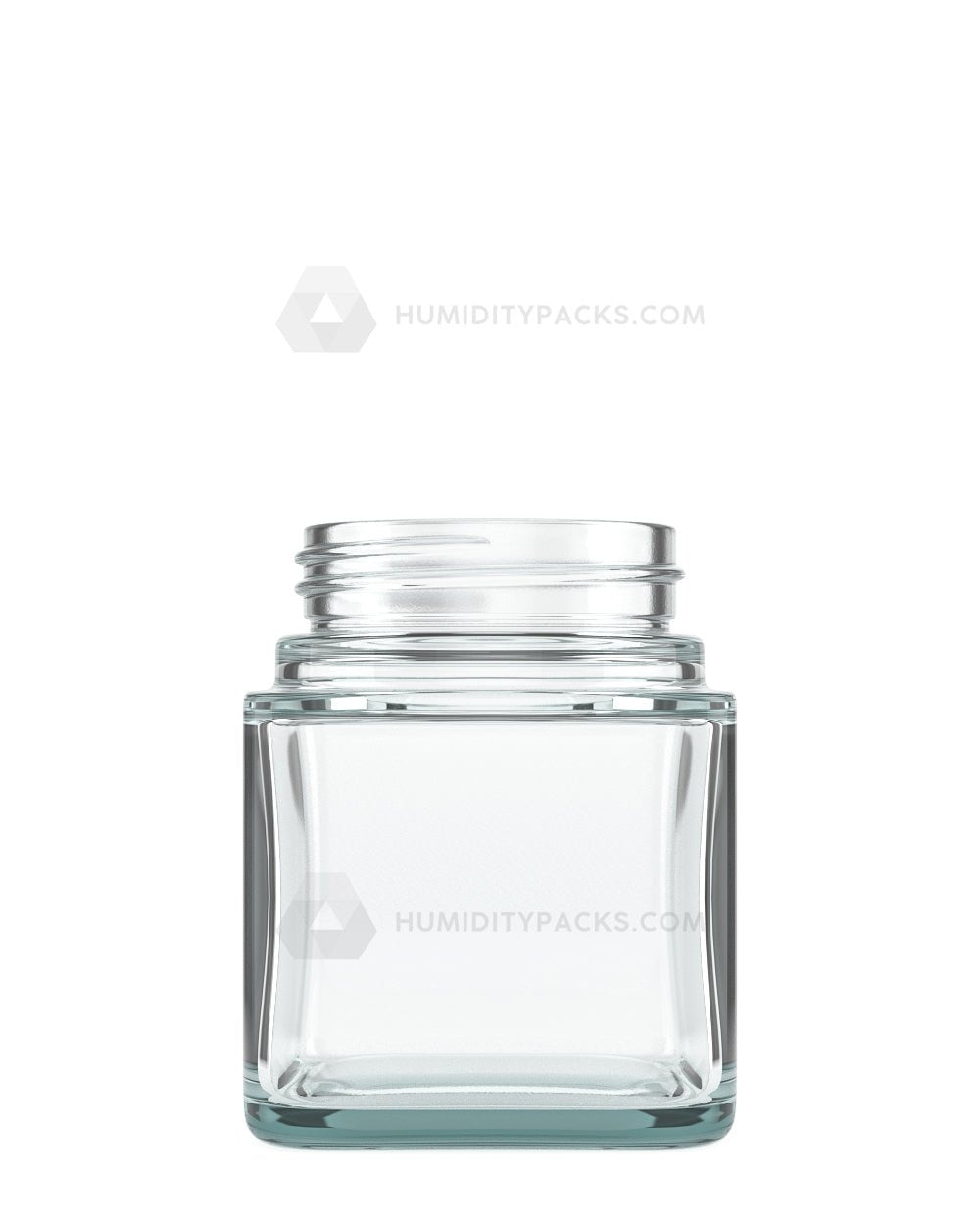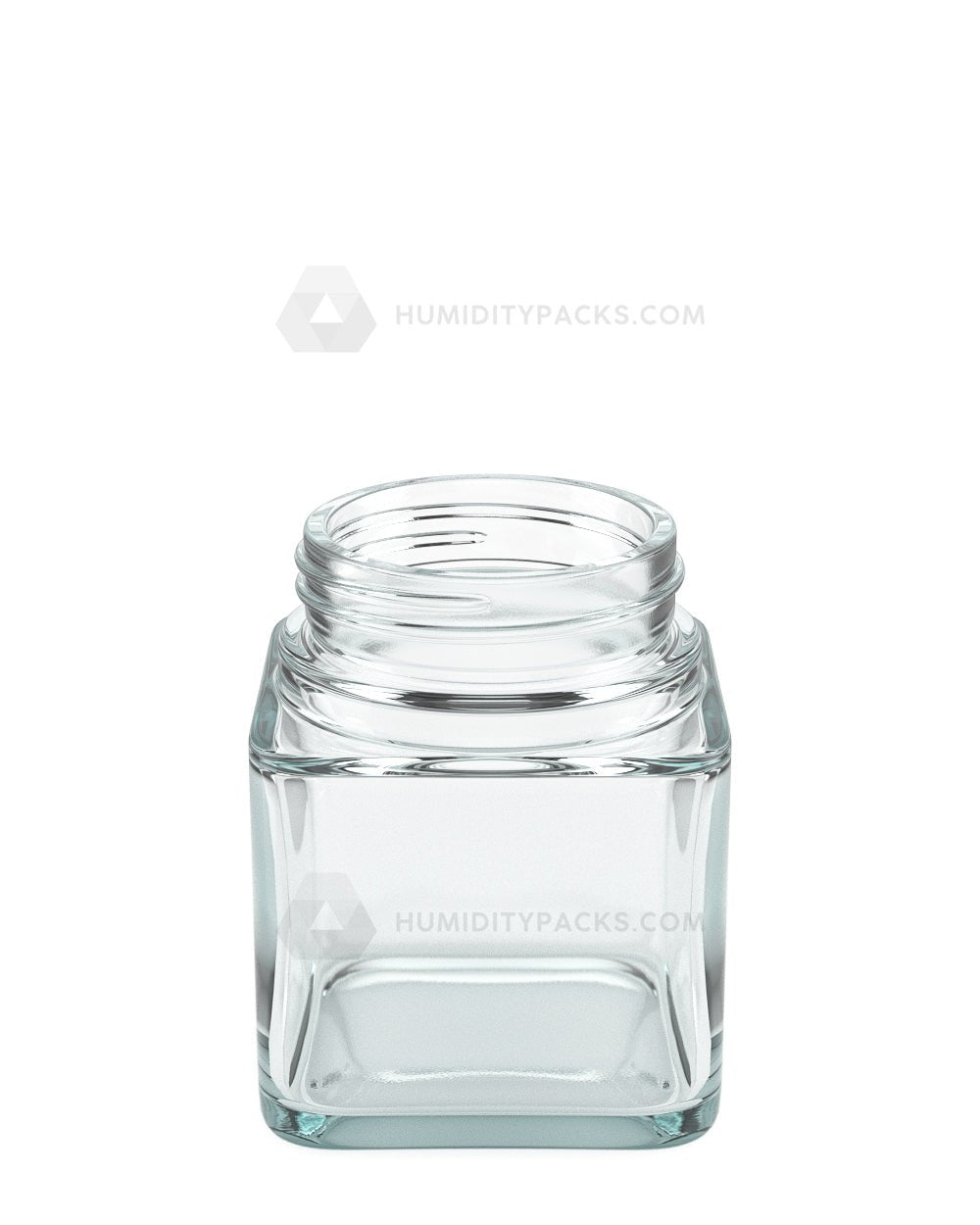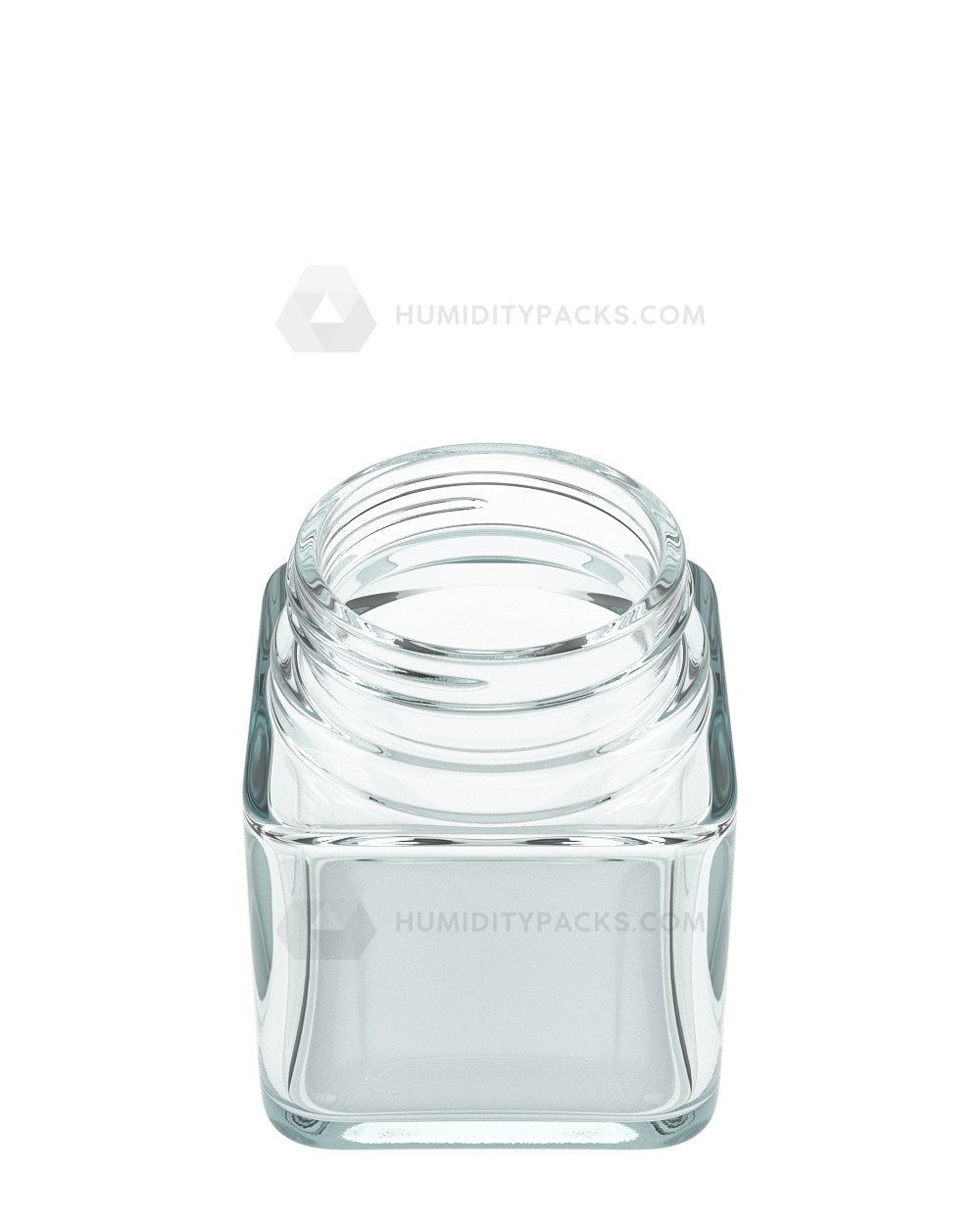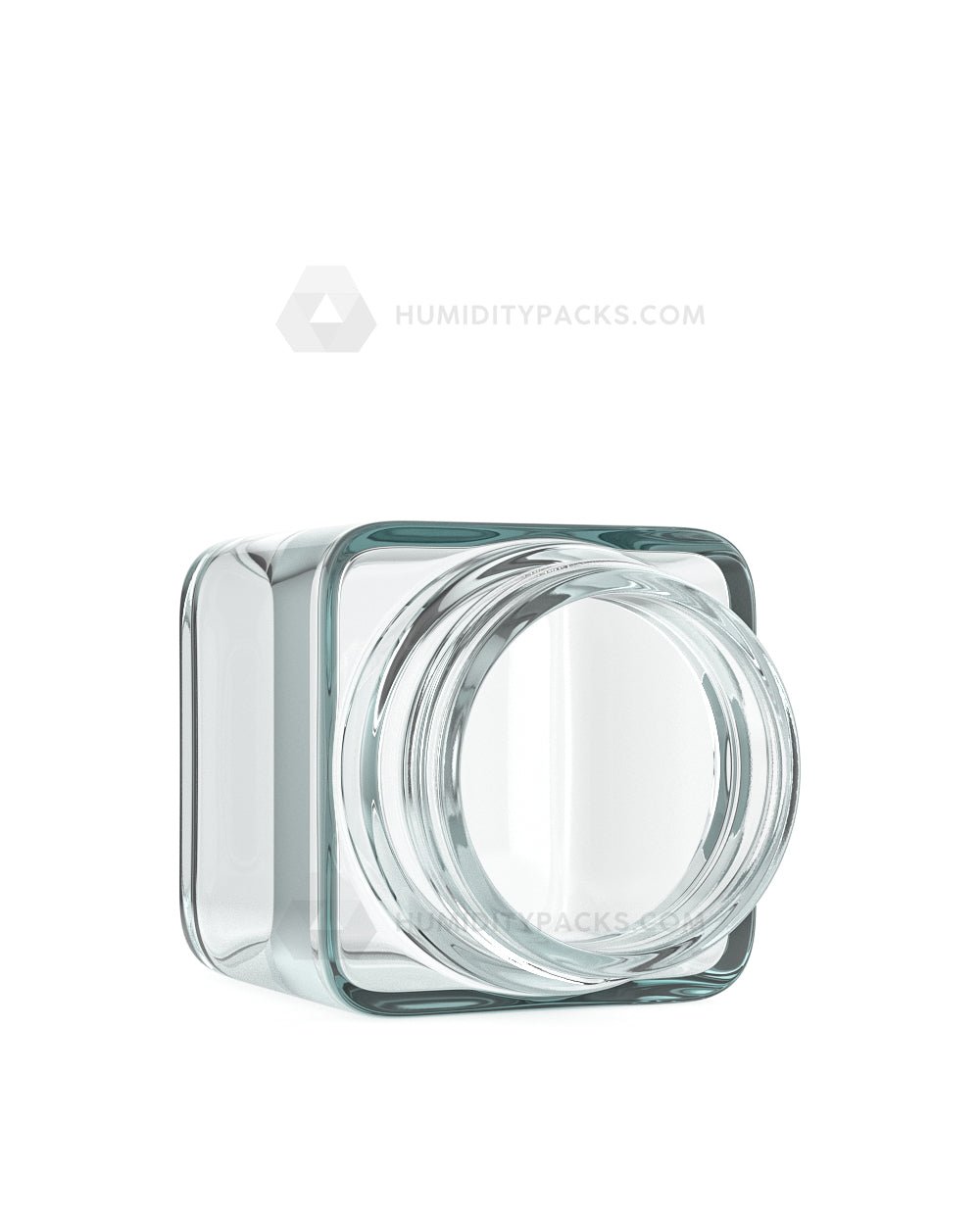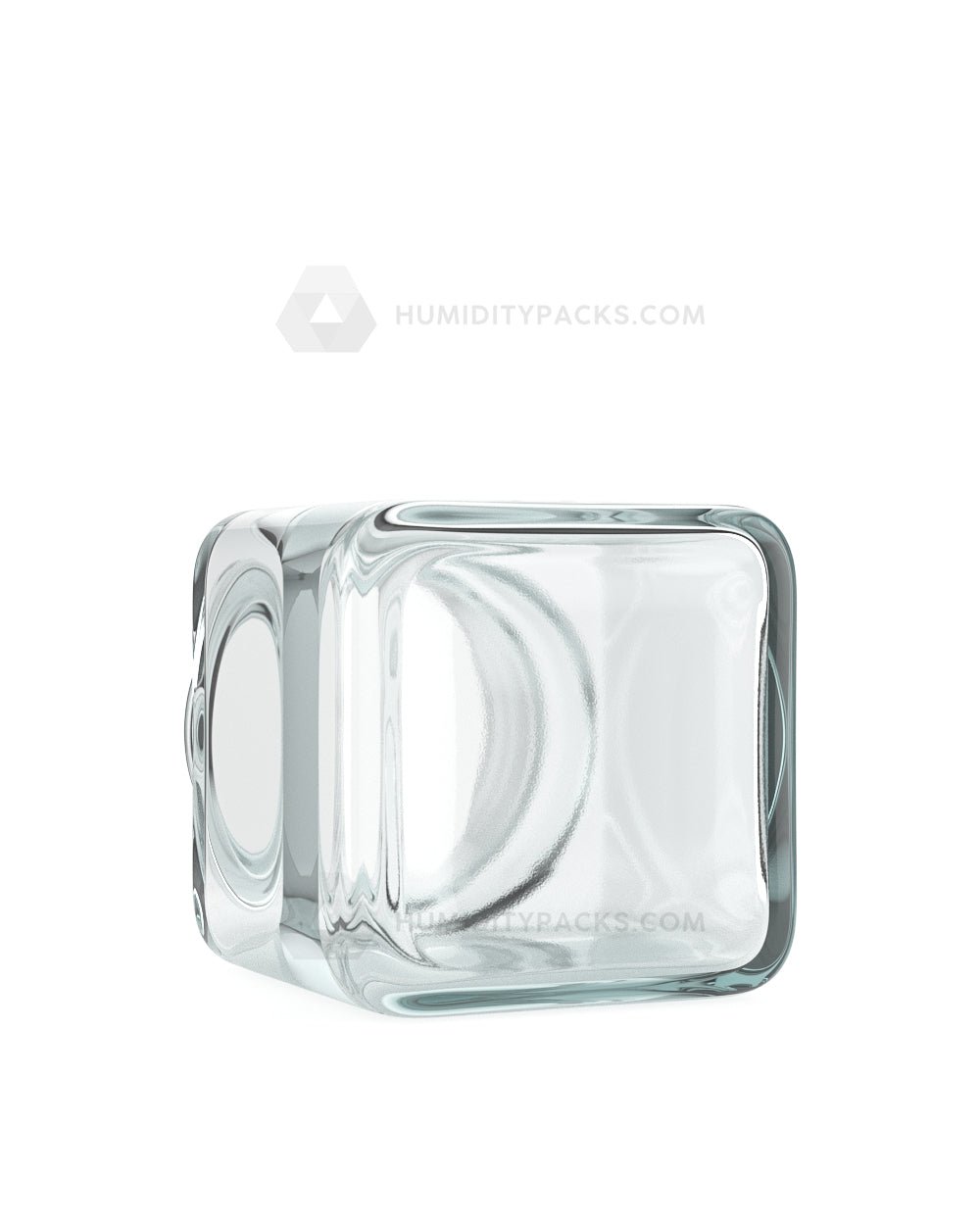 46mm Square Sided Clear 3oz Glass Jar 80/Box
With the knowledge that these flower storage containers are built of robust, premium glass to preserve the natural flavors and freshness of your buds, you can store your flowers and edibles with confidence. These goods are a certain way to guarantee that your products abide by child-resistance laws when used in conjunction with its appropriate cube 3oz child-resistant cap.

These flower jars offer a secure storage option that is also airtight, odor- and moisture-resistant. They also add a touch of flair. Store up to 4.5 grams of product without having to worry about quality again because to the sanitary glass construction.

Please think about purchasing one of our humidity packs to keep your flowers fresher for longer periods of time if you want the best storage solution.
Product Certification (Test Report): DOCUMENT

SPECIFICATIONS

| | |
| --- | --- |
| Fluid Volume | 3oz |
| Approximate Flower Capacity (g) | 3g - 4g |
| Dram | 48 |
| Cap Size Utilized (mm) | 46mm |
| Threading | 410 |
| Color | Clear |
| Material | Glass |
DIMENSIONS
| | |
| --- | --- |
| Total Height (mm) | 68.8mm |
| Neck Height (mm) | 20mm |
| Neck Diameter (outer) (mm) | 45mm |
| Neck Diameter (inner) | 34.8mm |
| Body Diameter (inner) (mm) | 46.4mm |
| Base Diameter (mm) | 54.2mm |
| Glass Thickness (mm) | 3mm |
| Max Label Size (mm) w x h | 250 x 35 |