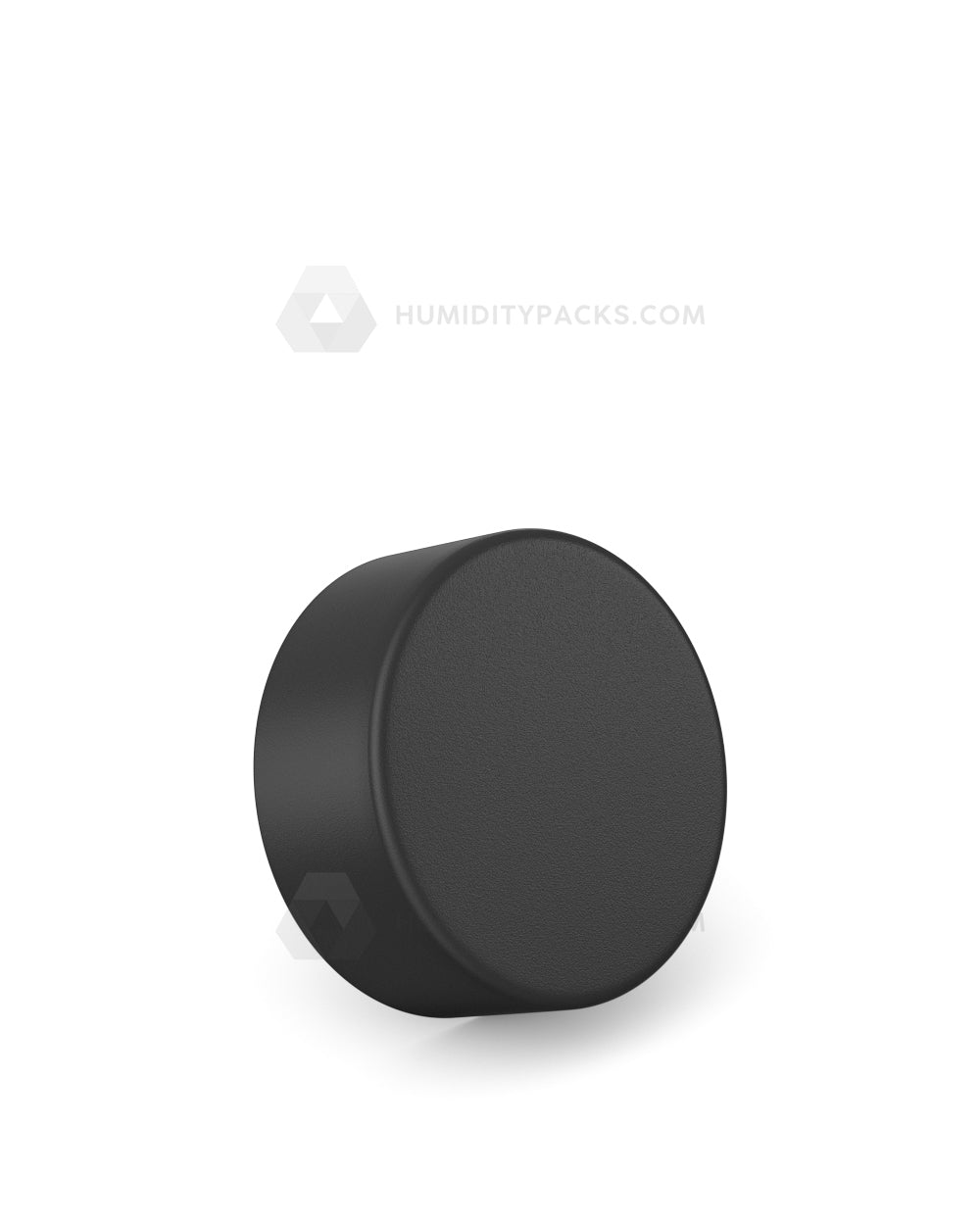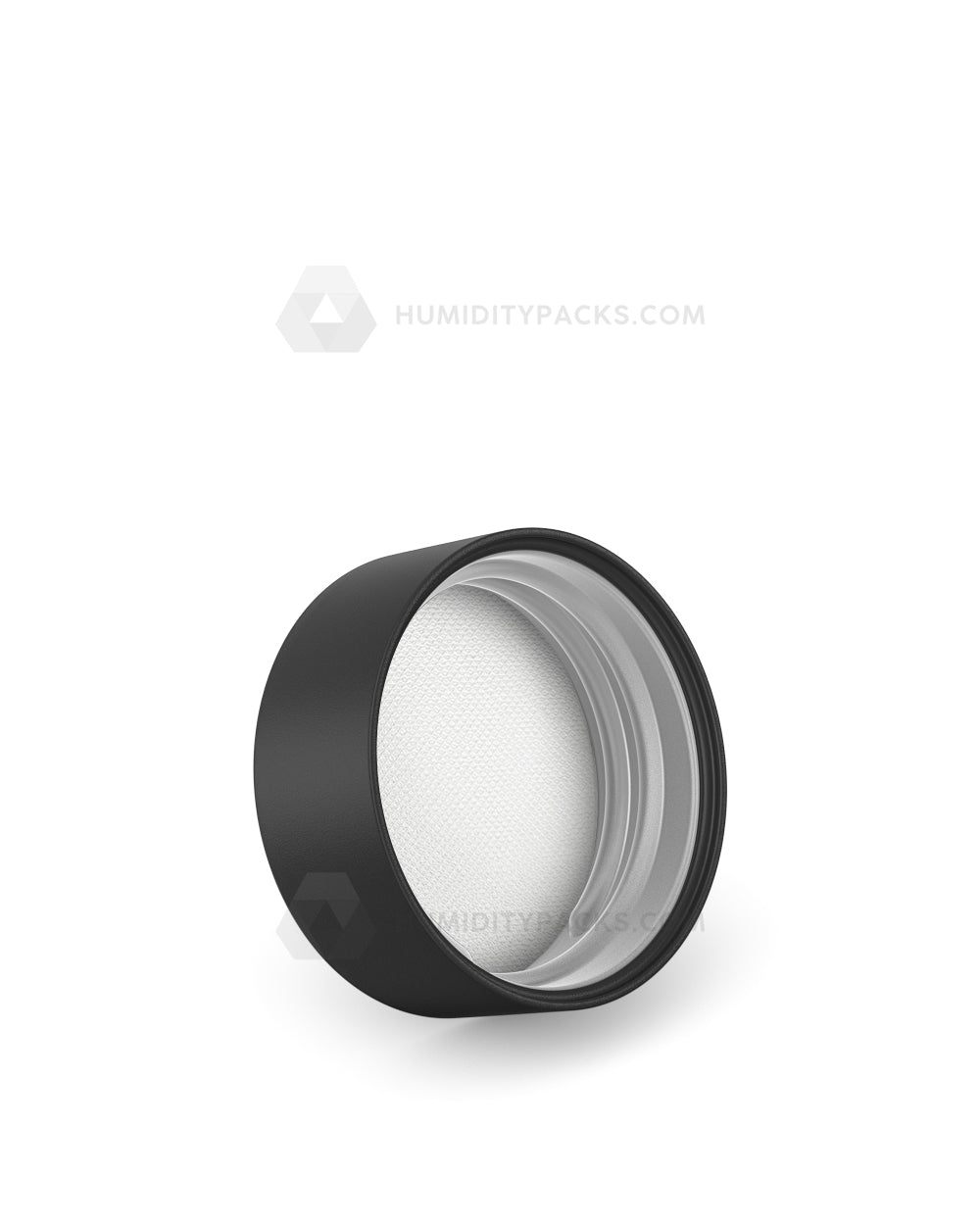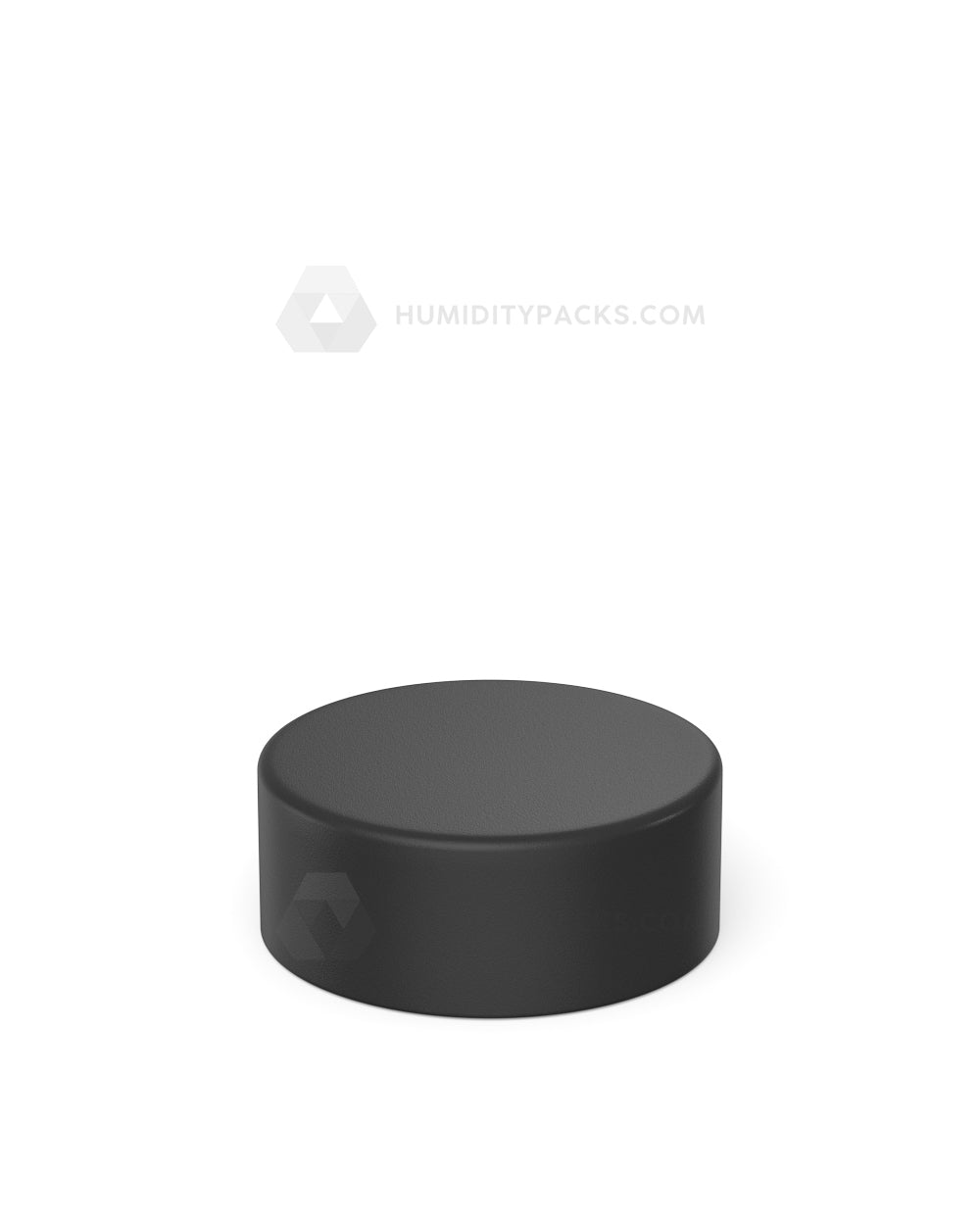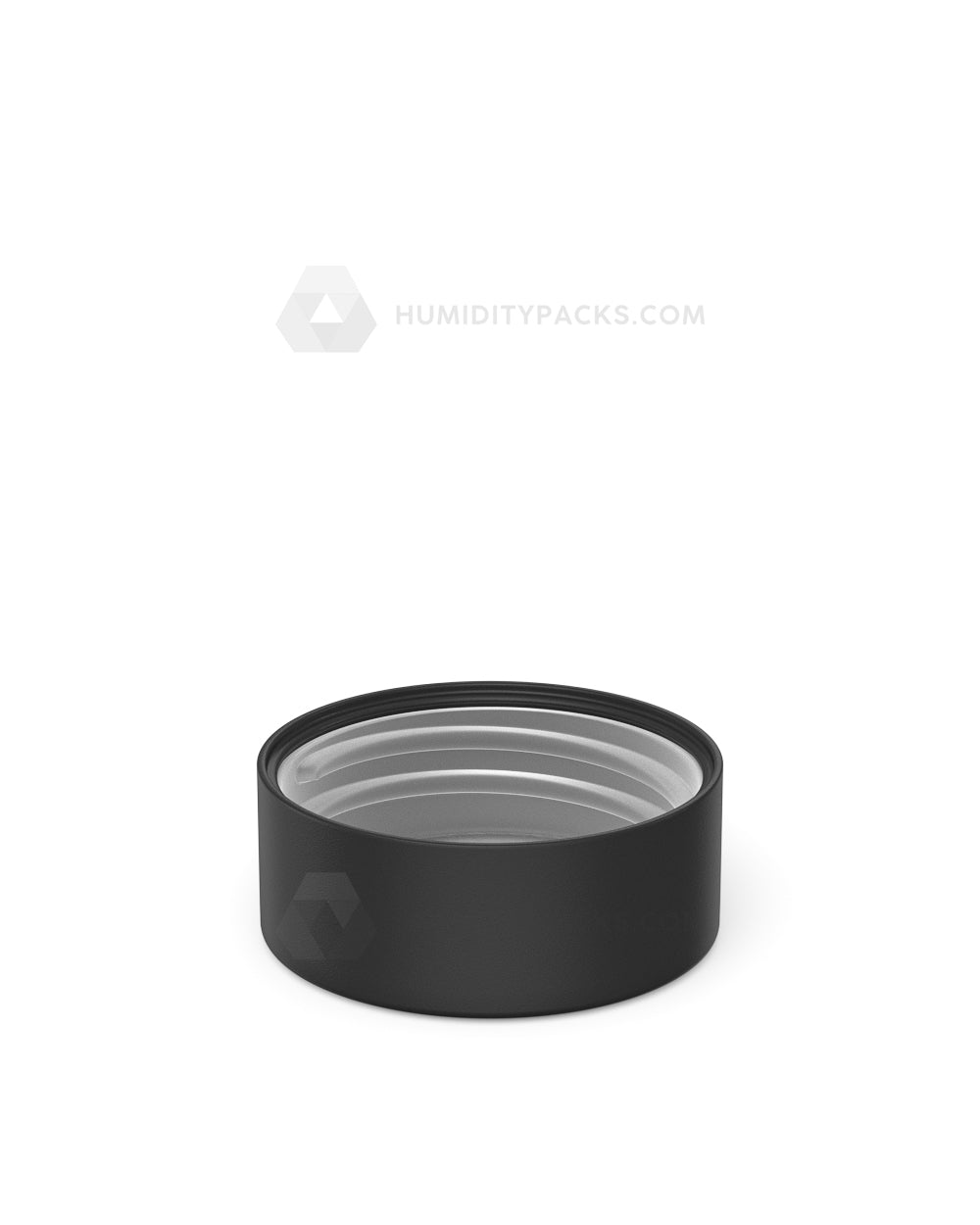 38mm Smooth Push and Turn Child Resistant Plastic Caps With Foil & Heat Liner - Black - 320/Box
Have you ever pondered how to maintain state regulations while ensuring the safety of your cannabis products? We have a remedy for you! Your dab jars may be kept safe and legally compliant with our child-resistant plastic tops, all while having a stylish, reversible design.
These caps have a fashionable, bare black surface. What makes this wonderful? You can totally personalize them! They offer a truly exceptional opportunity to enhance the reputation of your business and win over customers.
You'll value the reliable technology that these caps have. The clever push-and-turn child-resistant system makes sure your products are securely out of reach of little children while still being used by elderly people. Here, senior-friendly design and child safety are combined.
These caps serve purposes that go beyond basic safety. They have a thermal lining and an inside foil. This is more than just a pretty feature. It's a useful one. The thermal lining offers an airtight barrier that protects the items inside your concentrate containers from spoilage. Your favorite cannabis products will continue to taste just as good as the day they were first packaged.

SPECIFICATIONS

| | |
| --- | --- |
| Cap Size (mm) | 38mm |
| Cap Threading | 400 |
| Child Resistant | Yes |
| Color | Black |
| Cap Style | Smooth |
| Cap Shape | Flat |
| Cap Finish | Matte |
| Liner Material | Foil & Heat |
| Material | Plastic |
DIMENSIONS
| | |
| --- | --- |
| Cap Height (mm) | 16.88mm |
| Cap Diameter (mm) | 44.06mm |
| Cap Thickness (mm) | 3.65mm |
| Max Label Size Diameter (mm) | 40mm |